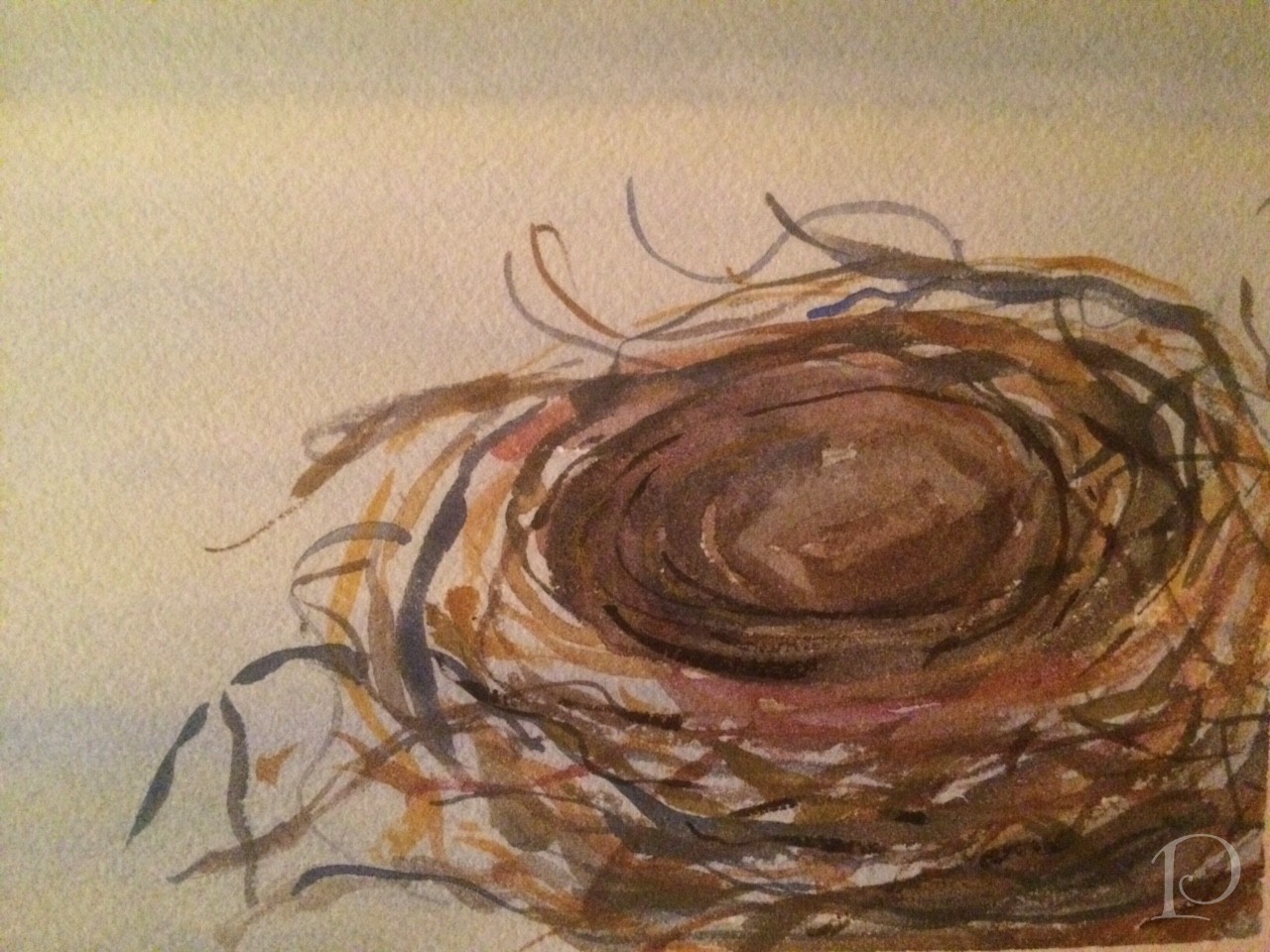 Jun 22 2015 · 0 comments · A Poem & A Painting ·0
The Summer is already a wonderful whirlwind with amazing sunsets, parties on the terrace, beach walks and fabulous clients.  All of this activity added to the fact that my assistant is in the midst of moving, means the blog updates have been fewer.  We do have some great posts planned including Wedding details and a colorful photo shoot at a client's home.  In the meantime, please follow me on Instagram for "up-to-the-minute" updates!
Today I do have a painting to share.  I am taking a watercolor class so I will be able to paint when I travel.   It is difficult because with some colors once they are on paper they are permanent ~ eek not great for a girl that makes mistakes and is used to the forgiveness of oil paint!