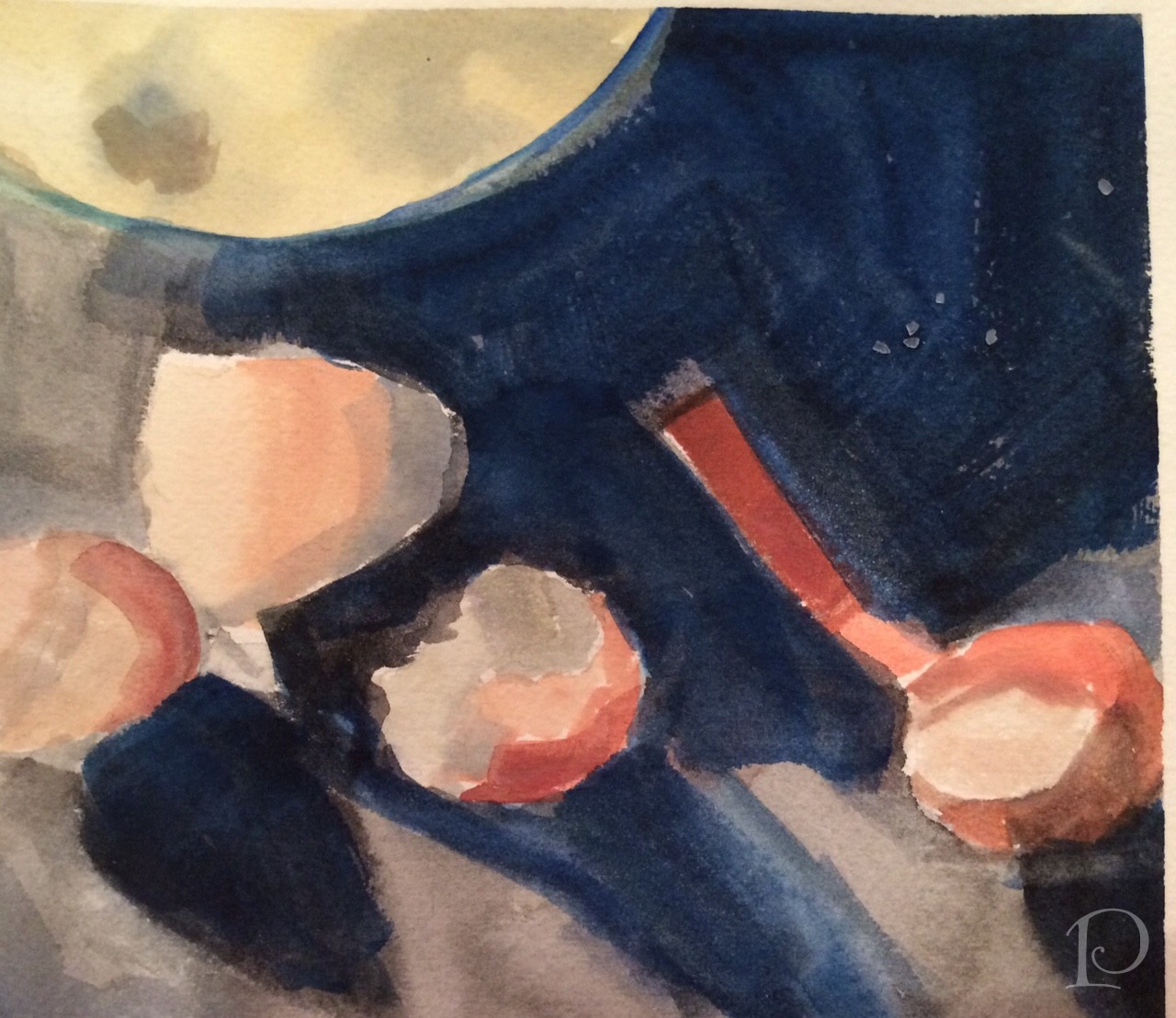 Aug 24 2015 · 0 comments · A Poem & A Painting, Food & Drink ·0
I am off on a mini girls getaway ~ a few days on Nantucket with dear friends is a wonderful way to celebrate the all to quickly fading days of Summer.  As I've been doing on most of my trips this Summer, I'll be taking along my watercolors and brushes.  Before I packed up my supplies, I did some experimenting with watercolor still life paintings.  While I'm not much of a cook or a baker, I enjoyed creating and painting this scene featuring eggs, a wooden spoon and a mixing bowl.  Oh the possibilities!
Instead of sharing a poem this week I thought I'd share two recipes featuring eggs ~ one savory and one sweet.  Enjoy!