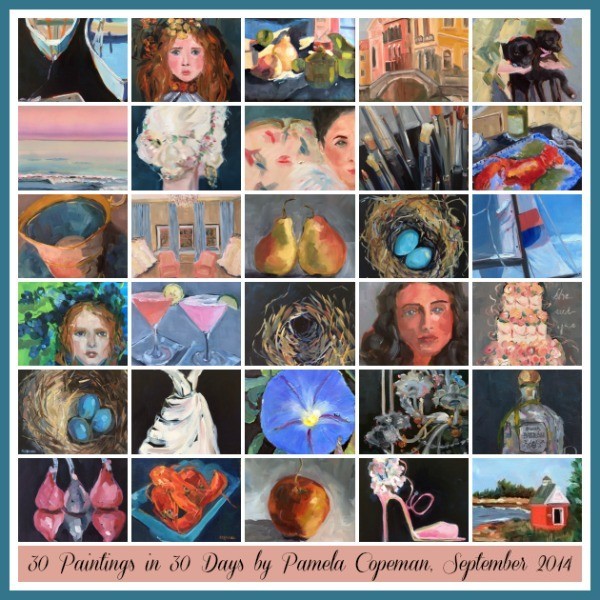 Oct 01 2014 · 0 comments · My Paintings ·0
30 Paintings in 30 Days!
September has been an incredible month for me! I have taken on a new client, I have re-connected with a client from 15 years ago, as well as designing for my existing clients and I have been collaborating with my daughter on her wedding plans. AND in addition to all these exciting undertakings, I have somehow managed to paint 30 Paintings in 30 Days! Phew!
This is the second time this year I have participated in this challenge from Leslie Saeta.  Am I crazy? To make this commitment to myself is something I truly thought about before embarking on this Challenge. This must say something about me. What that is, well, let's not get into that!…