Design Refresh: Black Rock Bathroom
Feb 20 2017 · 0 comments · Design Elements, My Designs ·

0

Recently I was invited to assist a dear friend and client with freshening up a petite Powder Room in her home.  The Powder Room is located near the front entry, directly off a spacious, open Entry Hall.  The Entry Hall opens to several other spaces as well ~ all of which are beautifully designed with timeless neutrals and a vibrant mix of textiles and artwork.  My client decided the Powder Room needed a touch of pizazz and called on me to help her select and have installed a wall covering.  Perfect!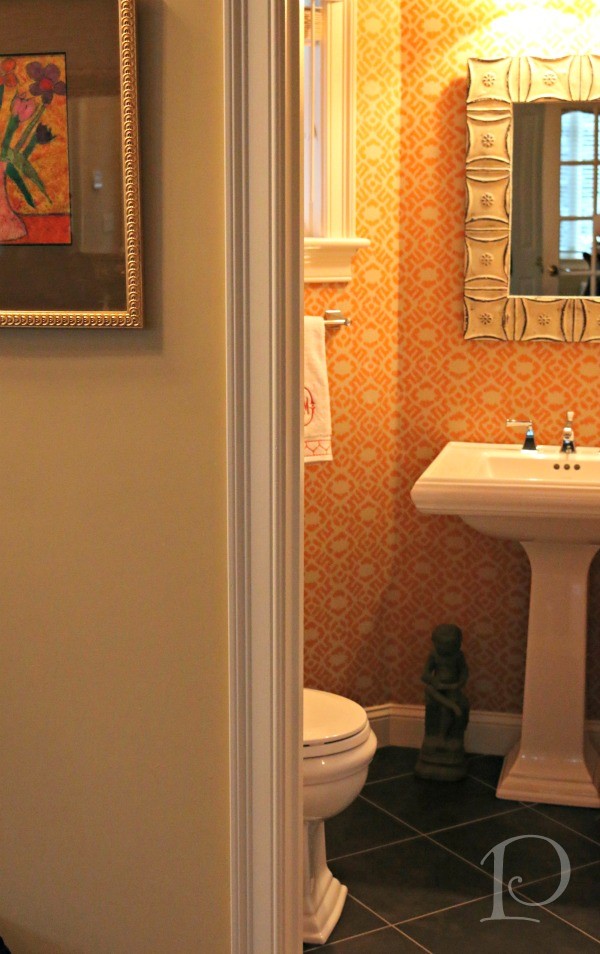 Though it is petite, the Powder Room does have a window and gets a good deal of sun making the space light and bright.  We decided to play up this brightness with our wall covering selection:  an Ikat-esque pattern of large and small diamonds (Fabricut Diamante #502) in warm tones of Taupe and Bittersweet Orange.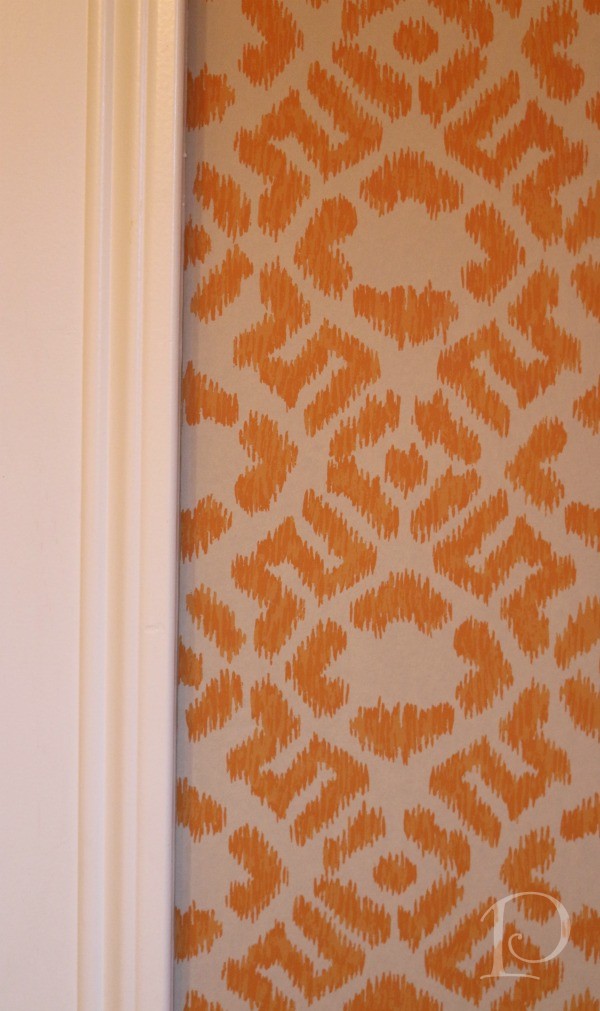 The scale of the wallpaper adds just the touch we were looking for without overwhelming the space.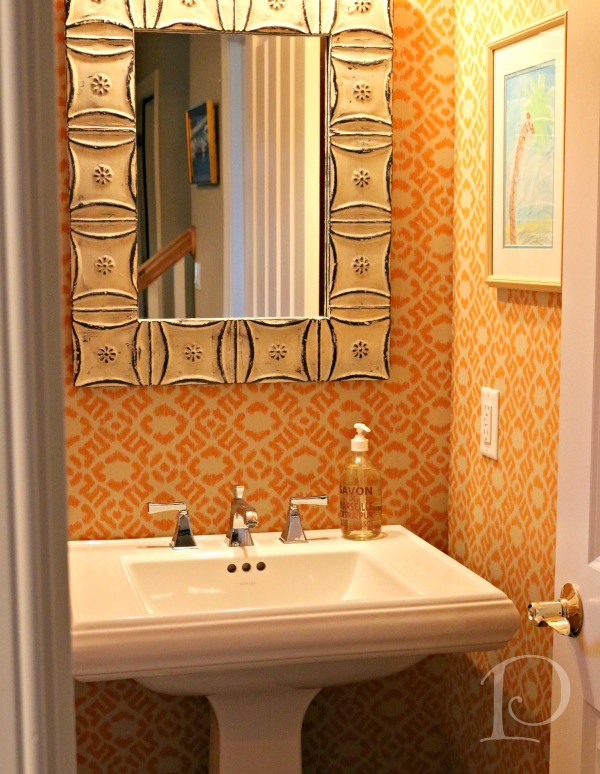 I just adore seeing children's artwork in any space ~ it's the perfect personal, nostalgic touch!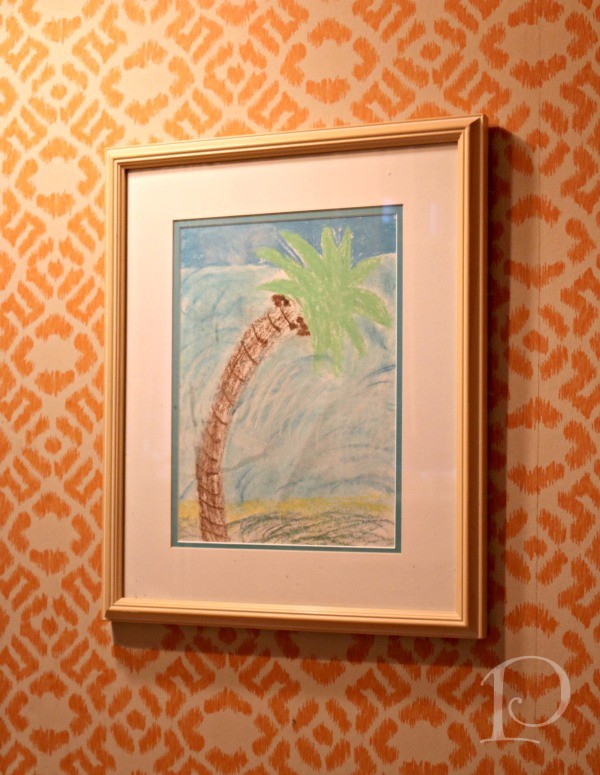 Speaking of personal touches, what's more personal than monogrammed towels ~ aren't these lovely?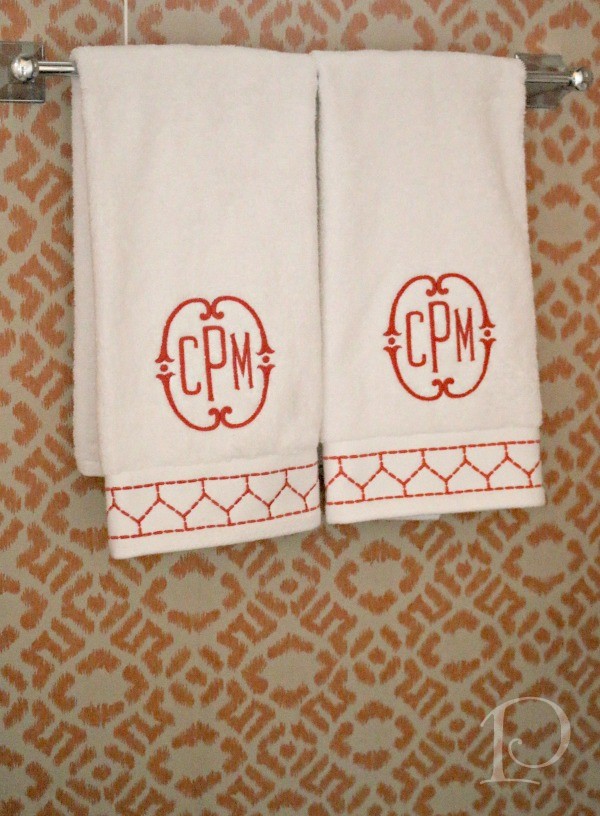 I love the way all the different lines and textures play off of each other in this cozy space~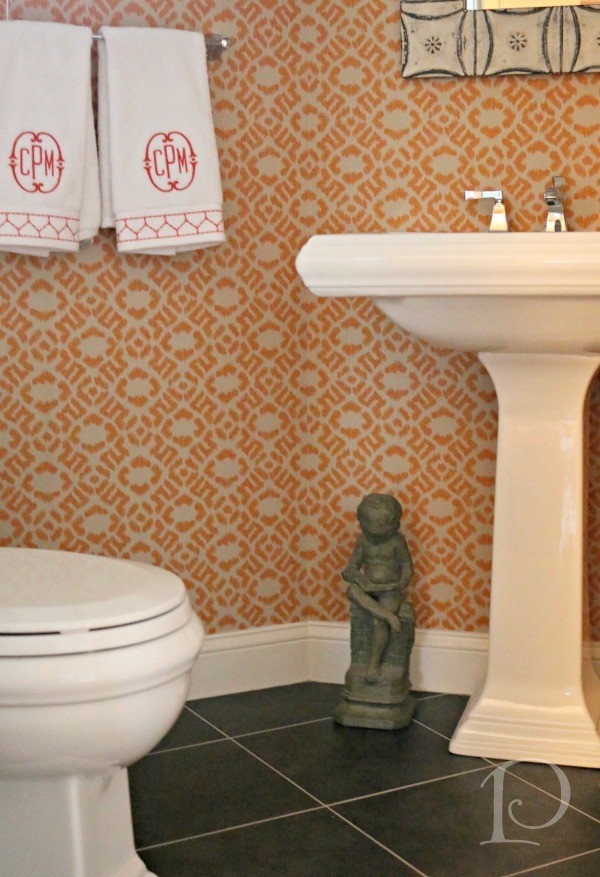 I think we found the perfect compliment for this  Powder Room that now packs a ton of personality in a compact space! If you're looking to freshen up a space in your home for Spring, I'd love to work with you. Whether it's adding or updating one element (wall covering, window treatments) or updating an entire room, let's see what we can dream up together!
xo,
Pamela
Contact me at: pamela@pamelacopeman.com or 781.773.1192
Let's get Social! Follow me on Twitter, Instagram: @pamela_copeman_design and @pamelacopemanart and Facebook: Pamela Copeman Design Group and Pamela Copeman Art
0
Share this!
Tweet