Community Service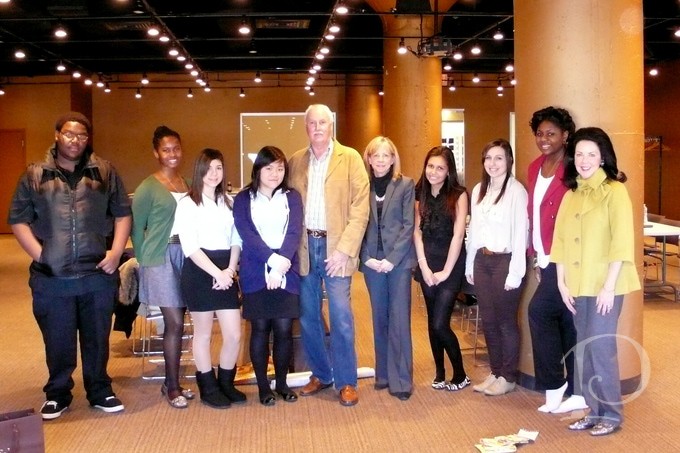 May 01 2012 &middot
0
It has always been part of my company's mission statement to donate professional services. Since our founding, we have taken on a variety of different community service projects  including stenciling a tired teacher's lounge in an elementary school, designing two receptions areas in my town's Community Center and donating artwork to fundraising auctions supporting a plethora of worthy causes. Over the past several years, I have been privileged to be involved with two different organizations that work with  Boston Public high school students :  Boston Private Industry Council and STEP Inspire.  Both of these organizations seek to connect students to careers and workplaces in a variety of industries, offering a glimpse of a bright future.
This past March, Jen Bardsley, Paul Neal and I hosted a group of students from the Boston PIC  program  at the Boston Design Center.  Together we toured several showrooms while the students completed a fun Design Challenge.
To start the day, Julie Rogowski, the VP/General Manager of the  BDC, welcomed the students and shared her personal career journey.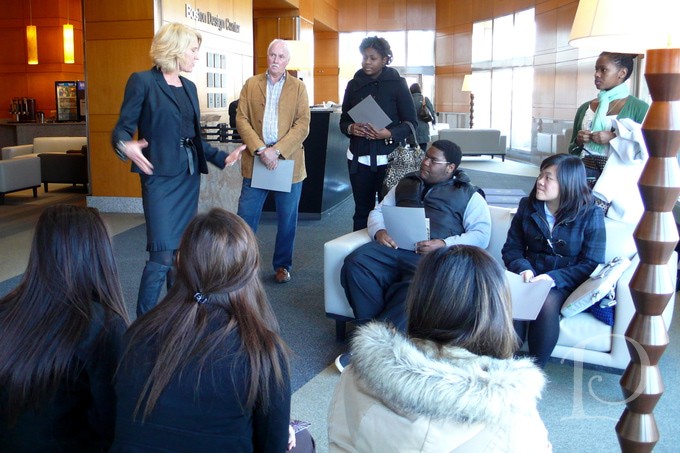 Our next stop was the Sherwin Williams Color Studio.  Here the  the students were divided into 2 teams for the Design Challenge:  to create an inspiration board for a first apartment.
The showroom manager shared  a bit about Sherwin-Williams, the different formulas of paint and her education. She then offered them paint chip samples to help get them started with their project design.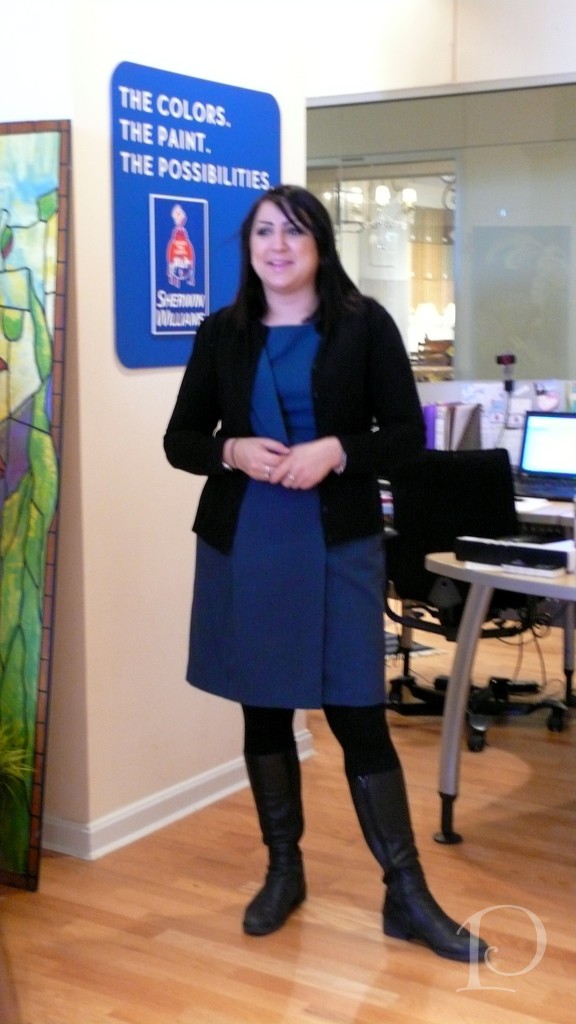 Next, we were on to the Lee Jofa showroom to  view and be inspired by  fabrics, wall coverings, trims, carpets and furnishings.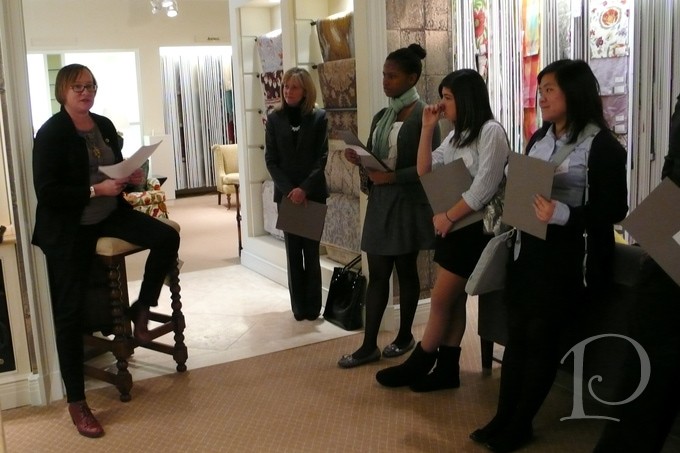 First though, Carol Ann spoke about her various positions before she reached Lee Jofa.  The students were impressed with her amazing vocabulary and in turn, Carol Ann  stressed the importance of being well spoken.  She encouraged our students to read classic literature  and  watch PBS as excellent ways to build your language and writing skills.  Oh, and  she also discussed the beauty of fabrics–of course!
Rebecca at the Osborne and Little showroom gave a tour of her area and showed off some unusual wall coverings in faux leather and mock feathers~ all tres chic.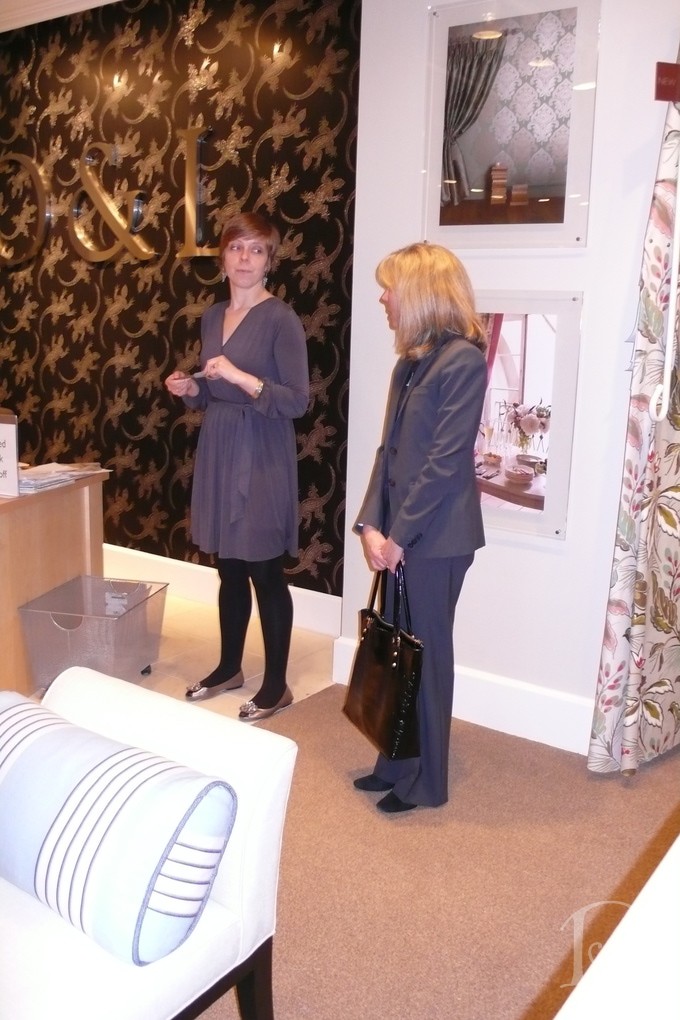 No tour at the BDC would be complete without a stop at  Rolf Benz Studio.
Gary demonstrated the unique features of his "magical" furnishings. Naturally everyone wanted a turn to test them out!
My team was finalizing their design palette for an apartment in Jamaica (where one of the girl's was going to college in the Fall).  Don't you just love the bright colors for a tropical location?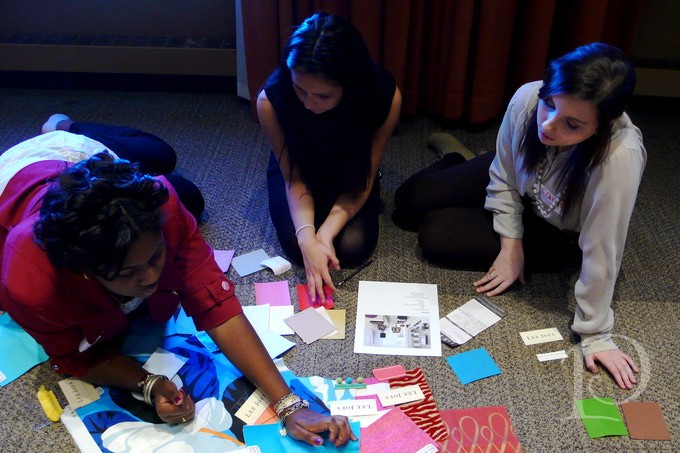 Paul's team had  a more tailored conservative approach, which is respectable and sooo Paul ;-).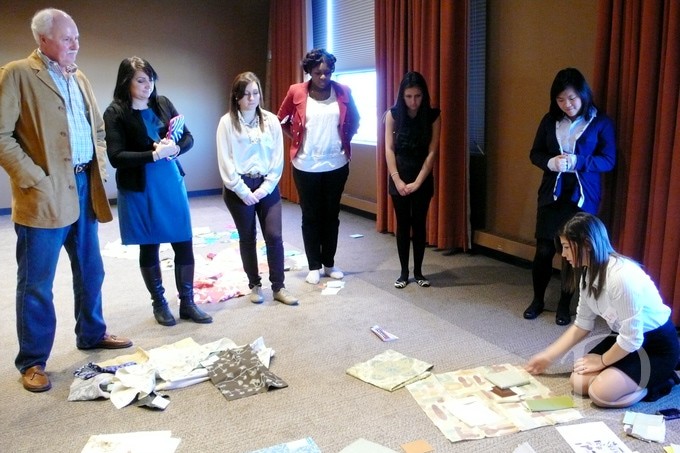 I am so proud of the presentation and design my team created. Bravo!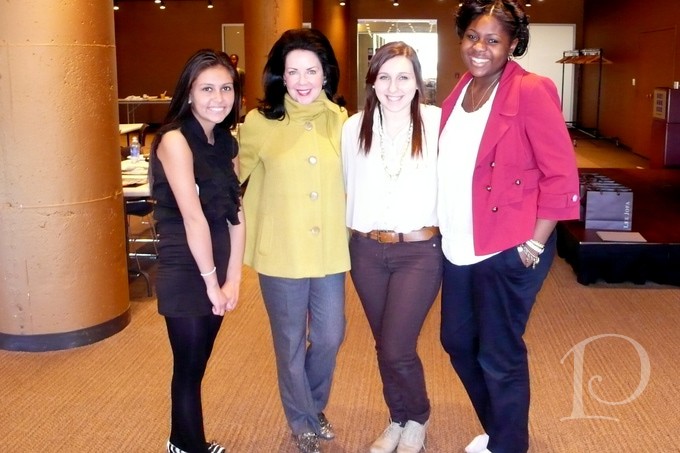 A photo of the entire group: students from PIC, Jen, Paul and me ~ a grand day of volunteerism indeed.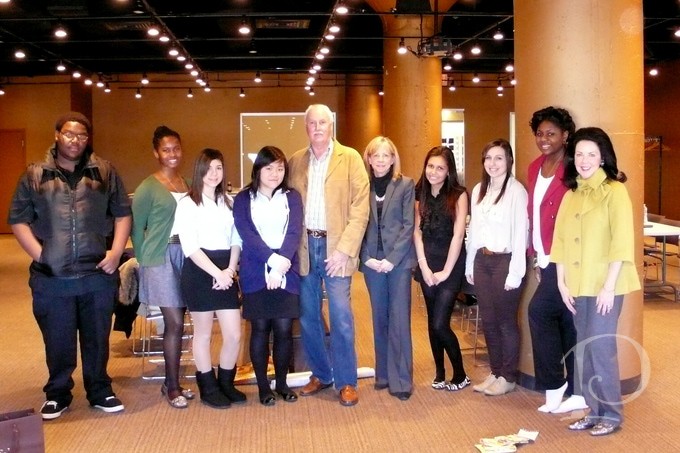 What an honor to spend the day with these wonderful young people!  After a day like this I am always left with a fulfilling feeling of optimism about the future.
To quote my  daughter's high school yearbook…
"The future belongs to those who believe in the beauty of their dreams."
~Eleanor Roosevelt
xo
Pamela
 Contact me about Pamela Copeman Design Group services.
To follow me on Pinterest, click here.
To follow Pamela Copeman Design Group on Facebook, click here.