A Peek Into The Process of a Large Interior Design Project: South Boston Urban Nest
Jan 12 2018 · 0 comments · Behind the Design, My Designs ·

0

Late last year I began working with clients on a large scale Interior Design project at their condo in South Boston.  I thought it would be fun to give you a peek behind the process of how I design and scheme for a large scale project.  My process is actually very similar for any size project, depending on the scope and number of spaces we are working with there are more "moving parts" to coordinate in a larger project.

In this post I will detail the initial phases of this large Interior Design project.  My intention is to post periodically as the project progresses, giving you a "behind the scenes" look at how everything comes together.
Phase One:  Gathering Information and Inspiration
My initial conversation with a client is usually on the phone. I ask for a description of the project and then assign homework, encouraging clients to peruse Pinterest and/or shelter magazines and save images that they connect with.
At this time I also describe my billing practices so there are no surprises in the future.
Site visit: This is one of the most exciting times for me in the design process. I find that my senses are keen and alert and I actually start visualizing the design while snapping photos of the 'before' space for reference.  Clients share with me what they are hoping to accomplish with the project. I take this opportunity to ask key questions, such as "What are you using this space for?" and "What kind of feeling do want to create in this area, i.e. calmness, excitement…"
If a 'to scale' drawing of the space is not available, we take measurements and create a floor plan of the space
For the South Boston Urban Nest project, we are working on several spaces.  Here are a few Before photos…
Living Room & Dining Room: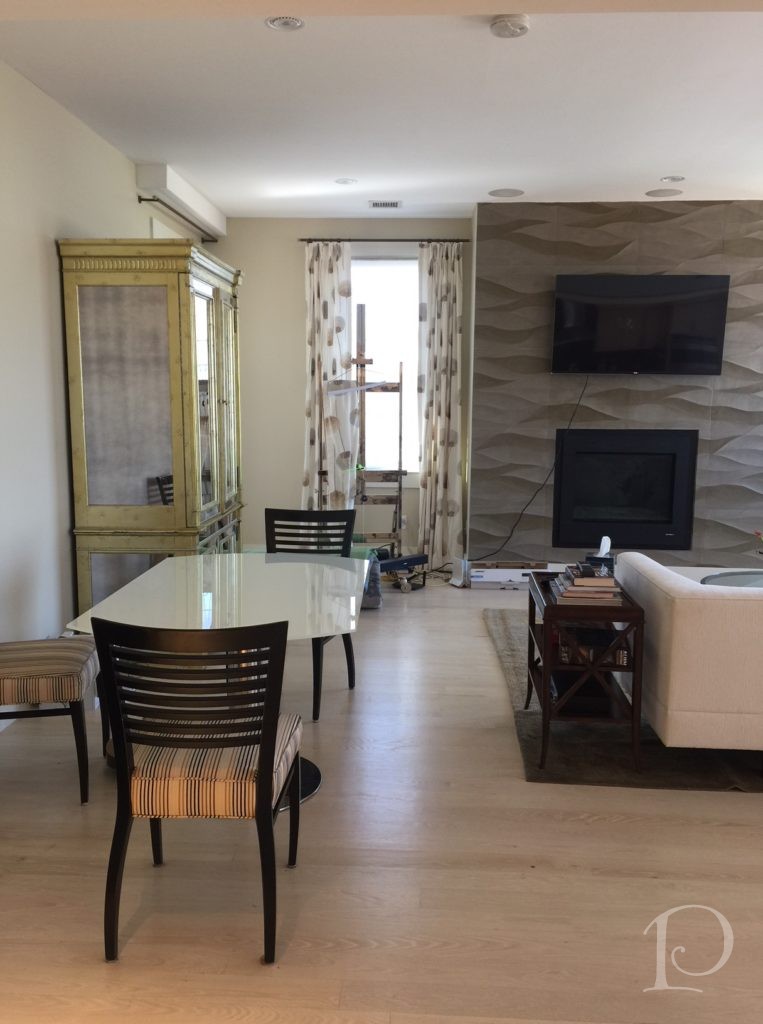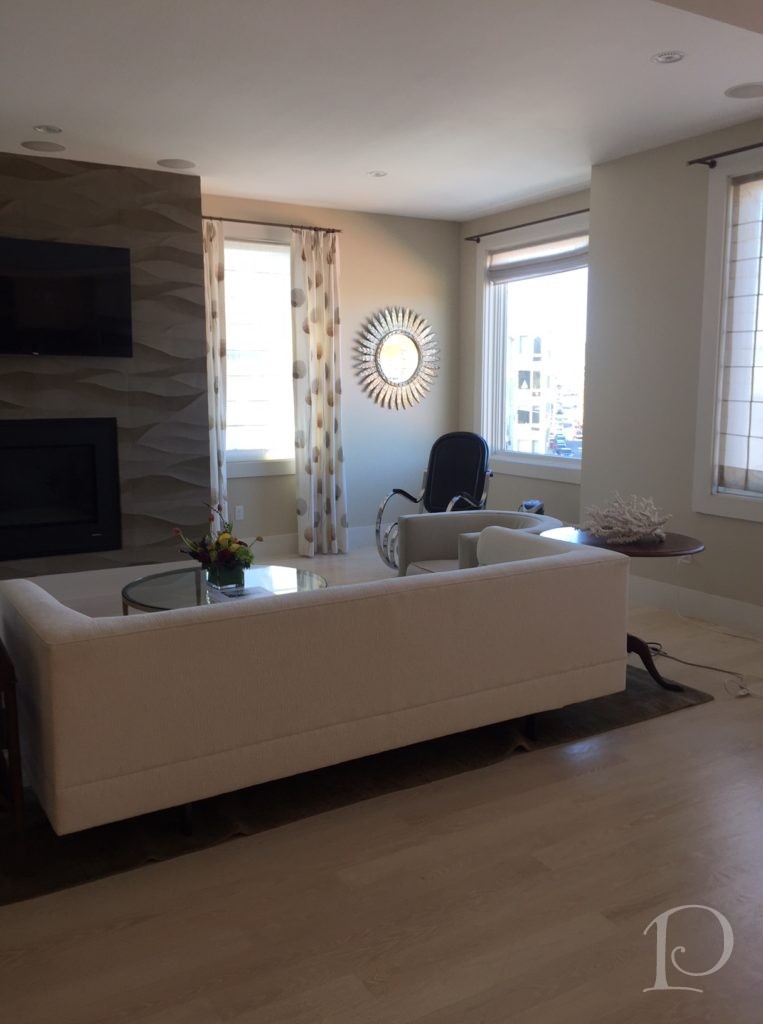 Kitchen: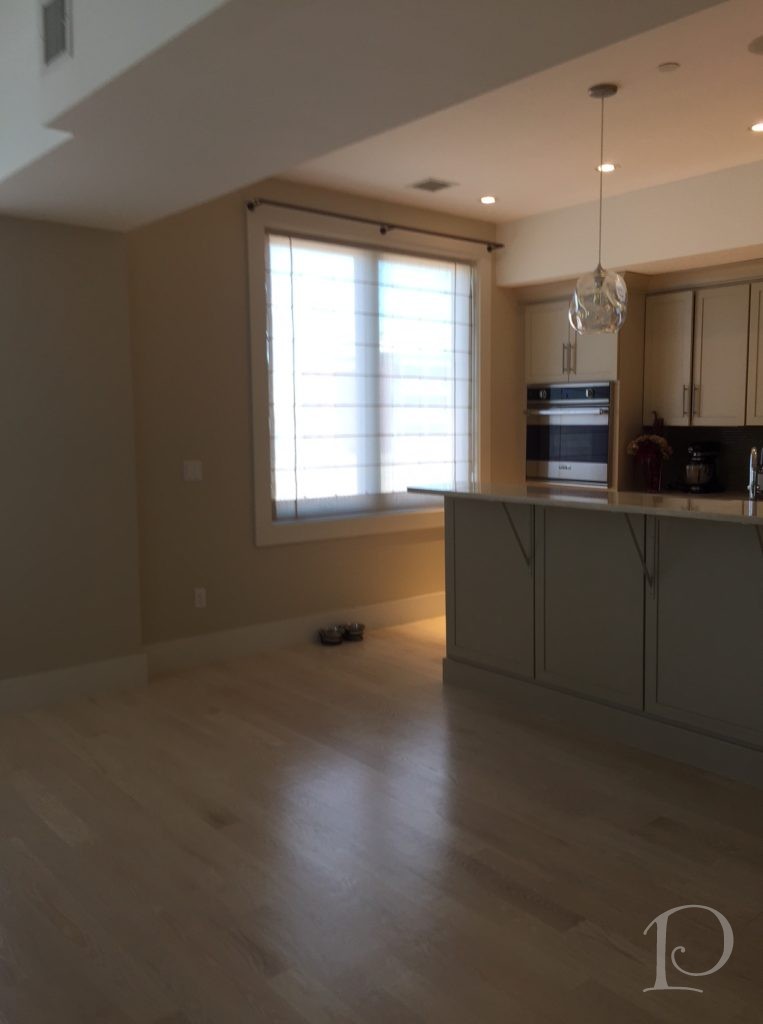 View of Living Room & Dining Room from Kitchen: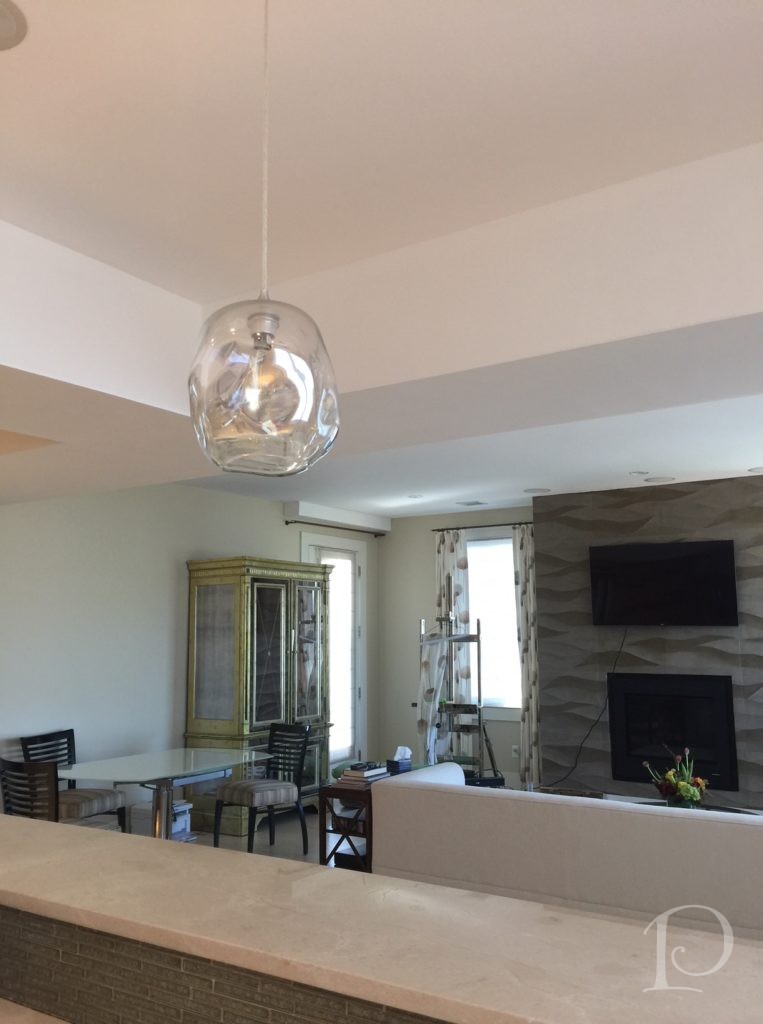 Long Hallway: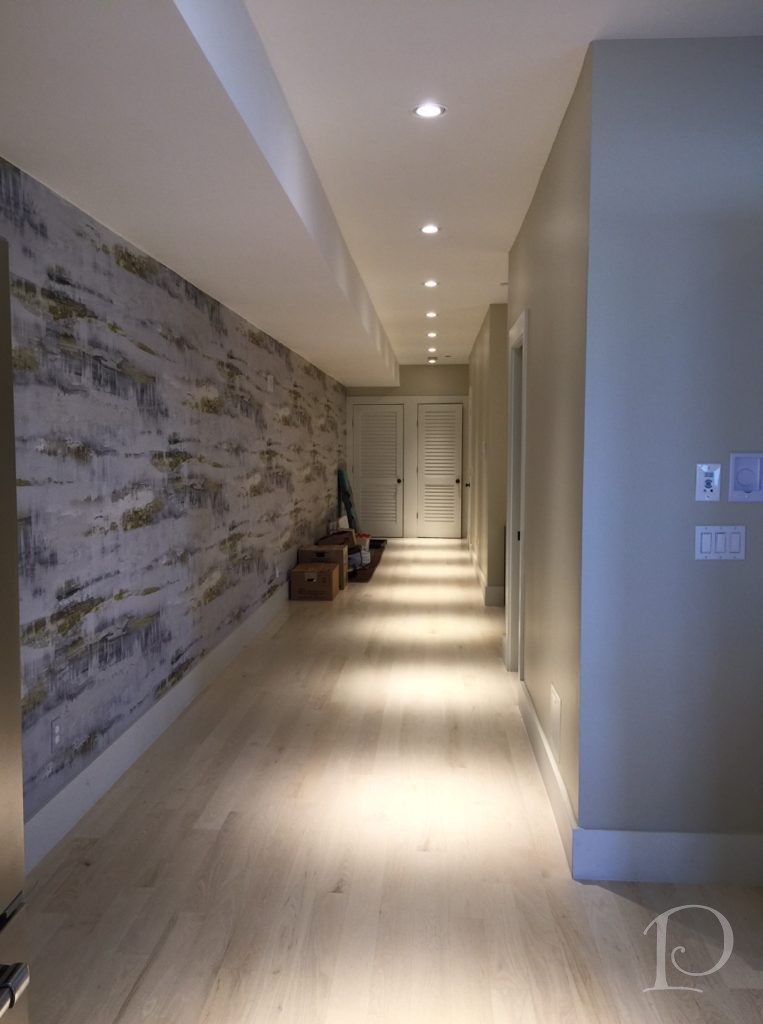 Bedrooms: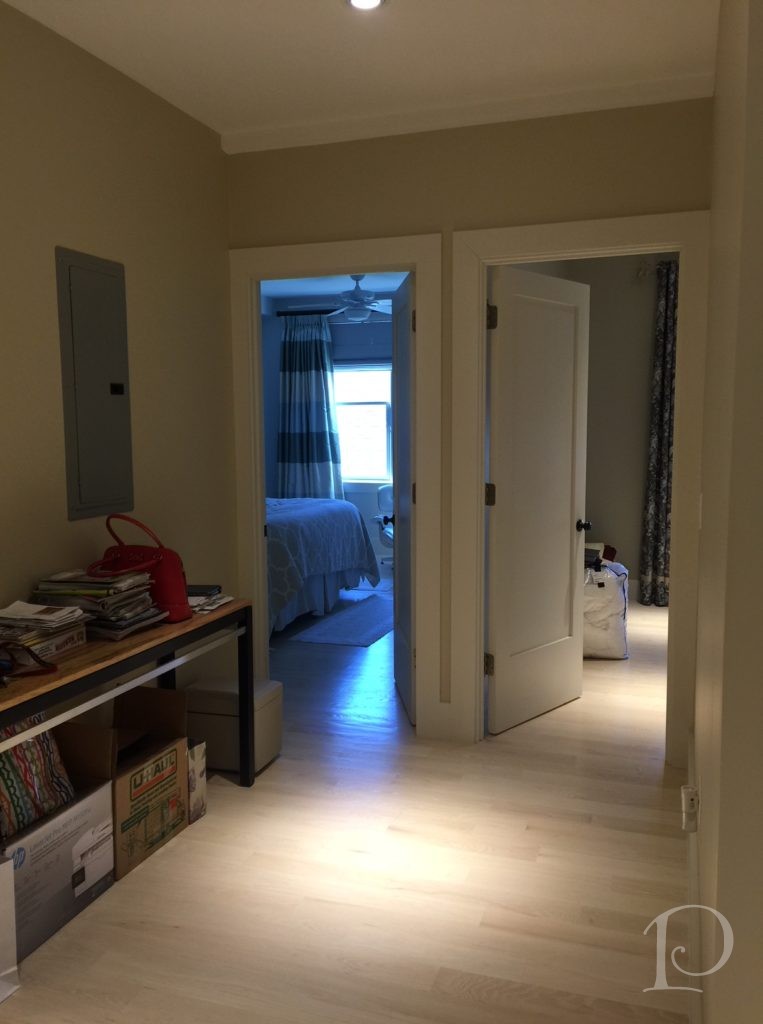 As you can see, this condo is spacious and well appointed.  It is however very bland and beige.  Never fear, color is coming to the rescue!
Phase Two:  Design Recap, Plan, & Presentation
Now the fun part begins!
 Back at my office, I create a Design Recap. Using a bullet point format, the Recap lists the ideas discussed for each space during our meeting. This gives both the client and myself a baseline to refer to as the project continues. This Recap can be added to in the future as well.
Once ideas listed in the Recap are accepted by the client, I get to work pulling samples of carpets, fabrics, furniture etc.
 I create a color palette complete with carpet suggestions and some furnishings.
Once I've synthesized my ideas into a Design Plan, I schedule a meeting with my clients.  During this meeting I give a formal presentation showcasing my Design Plan. This is usually quite exciting because the client starts to see the vision I have for their project. It is definitely a TADA day ~ my favorite kind!
A few photos of my design process for the South Boston Urban Nest project…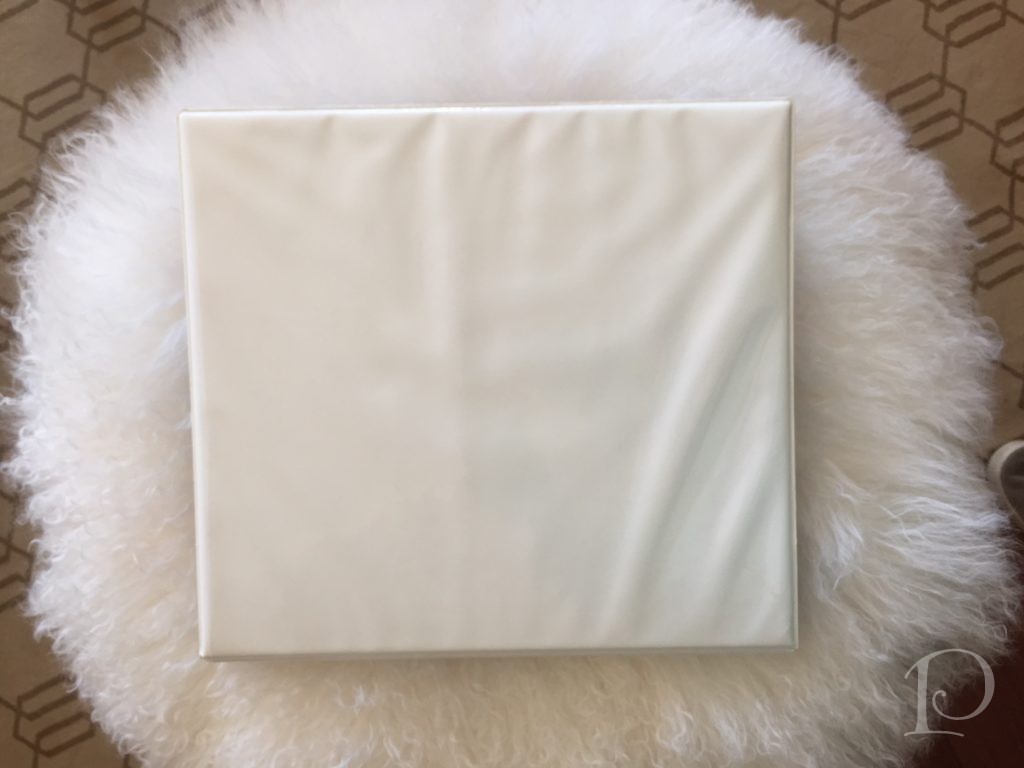 My working project binder for the South Boston Urban Nest project.  A copy of the Design Recap is kept inside.  A few excerpts from the Design Recap include:
You have a beautiful home with such potential! I am thrilled to be part of this project. Together we will collaborate to create a "Jewel Box" space that will embrace you both at the end of the day and be the perfect place to entertain family and friends.
Regarding the long Hallway:
Let's divide this space into 2 areas so it does not appear bowling alley-esque
And the Living Room:
A large carpet here will help define this area
A suggestion for the Dining Room:
A custom bench with a top that opens (for storage) would be fun and unexpected. We can design a taller back of the bench with tufting etc to balance the height of the armoires
As you can see, I keep things conversational but include specific design ideas.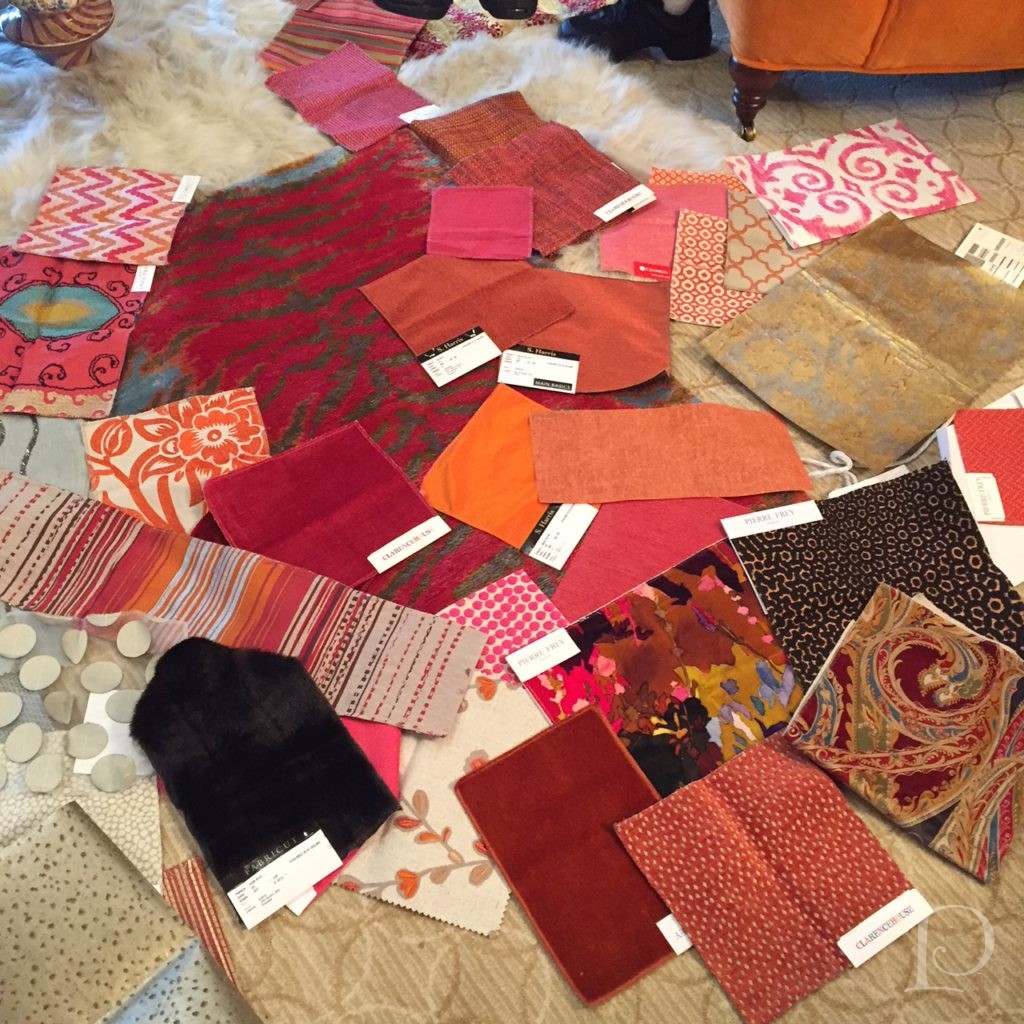 Fabric, wallpaper, and carpet samples spread all over the floor as I come up with a design plan ~ this is pretty typical of the way I work.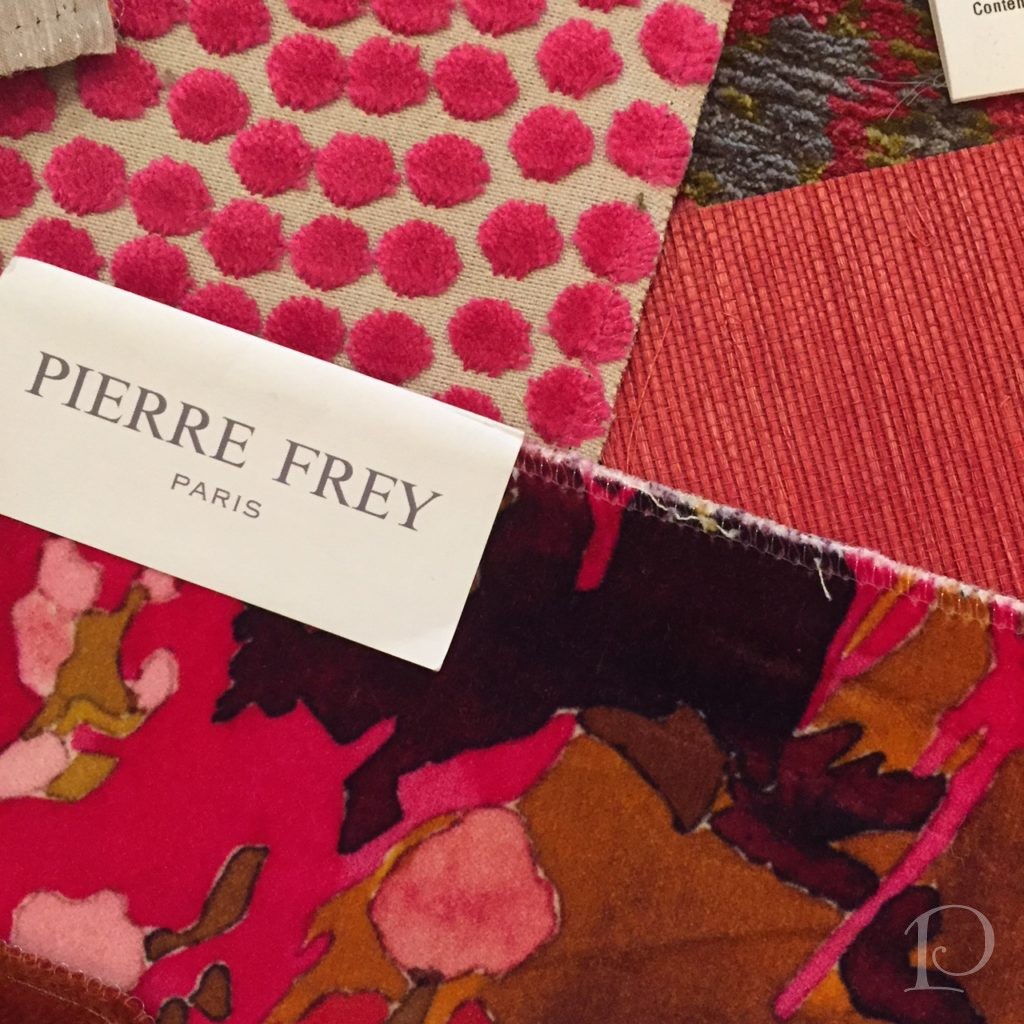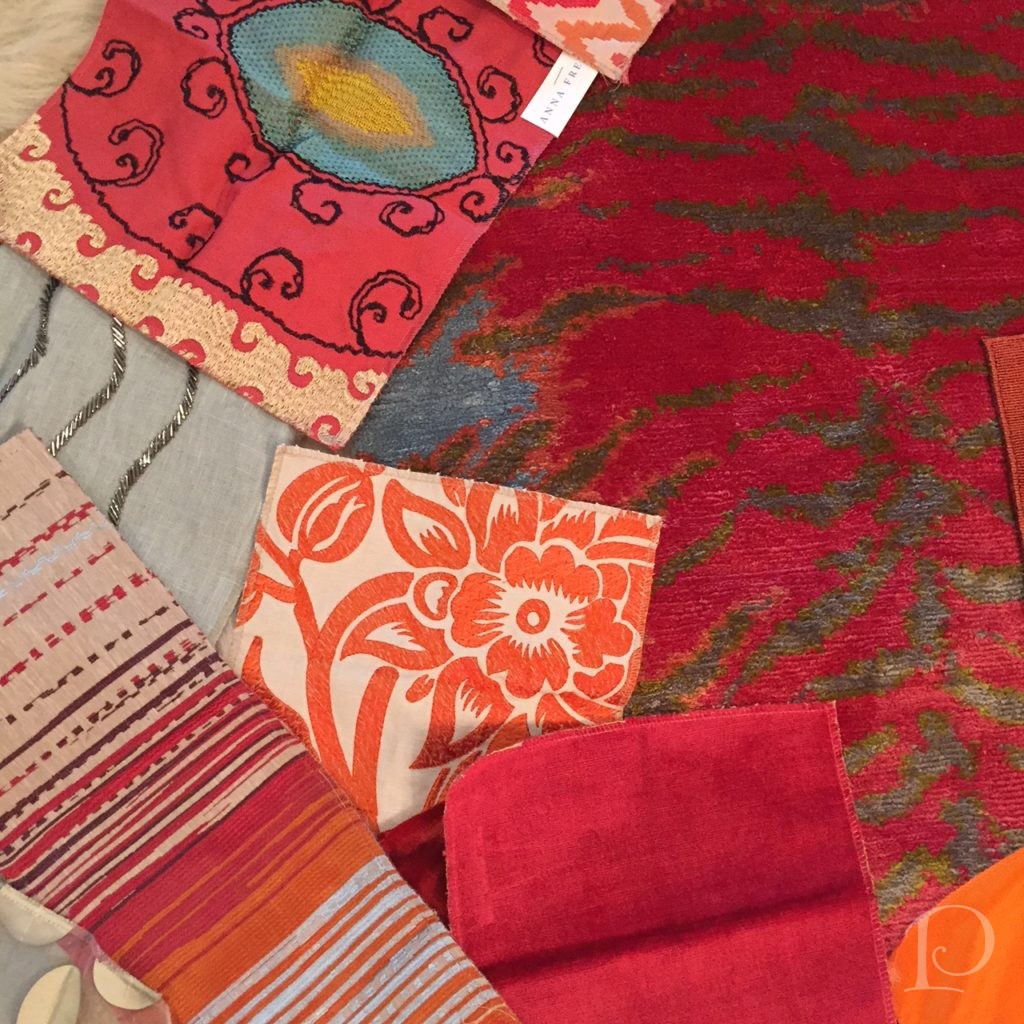 Spolier alert:  the Design Presentation went well and we are now making selections for rugs, fabrics, and wall coverings! The base of the project is vibrant color featuring raspberry and orange ~ is it any wonder this is a great project for me?
Stay tuned for an update featuring the next steps in this process! In between blog posts, follow me on Instagram for more peeks at this project and other Design happenings and inspiration.
If you have any questions regarding my process please leave them in the comments and I will do my best to answer.  Interested in starting your own Interior Design project with me? Contact me (pamela@pamelacopeman.com) so we can get to work!
xo,
Pamela
SaveSave
SaveSave
SaveSave
SaveSave
0
Share this!
Tweet