BlogTourKBIS 2017: All Is Well With Wellborn Cabinetry
Feb 02 2017 · 0 comments · BlogTour KBIS ·

0

Wellborn Cabinet  is a family owned (3 generations!) company offering finely crafted kitchen and bath cabinets designed to help you maximize your total home living space.  As visitors to the KBIS show with BlogTour KBIS, we were among the first to see Wellborn's latest offerings:  Aspire Cabinetry, their new Full Access Frameless line.

The Aspire line was showcased in four distinct vignettes at the KBIS show: Modern Minimalist, Warm Contemporary, Inspiration from a Fruit, and Modernistic Masterpiece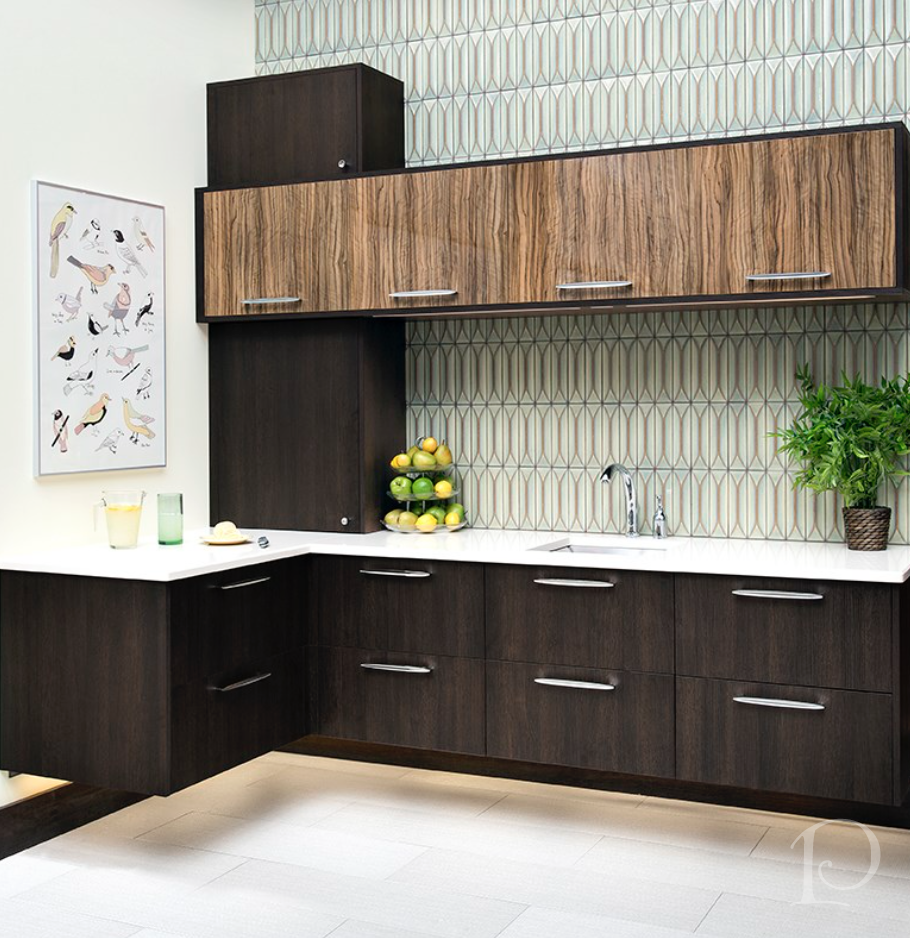 A peek at the Inspiration From A Fruit vignette
All of these styles offer deep storage drawers, adjustable organizing inserts, and a variety of creative configurations and storage solutions.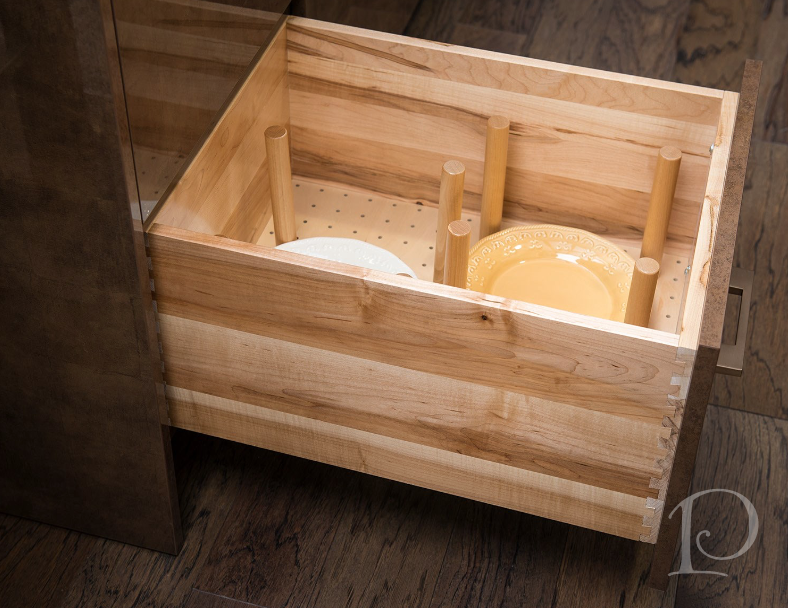 Deep Drawer Pegged Dish Organizers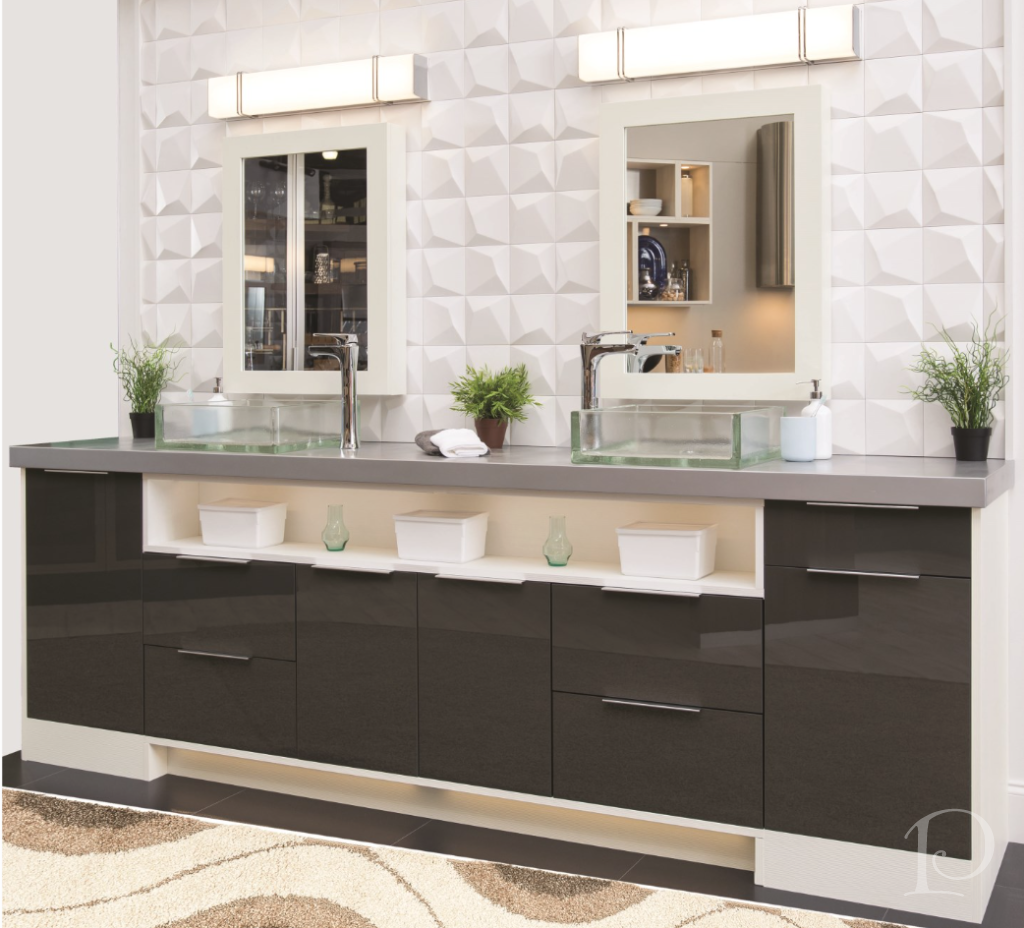 Note the inventive cubbie space (outlined in white) beneath the sink area ~ perfect for storage and display.
One of the most popular features for the DesignHounds was the medicine cabinet that slides to each side to open. As we tried it out there were many refrains of, "Why didn't I think of that?"…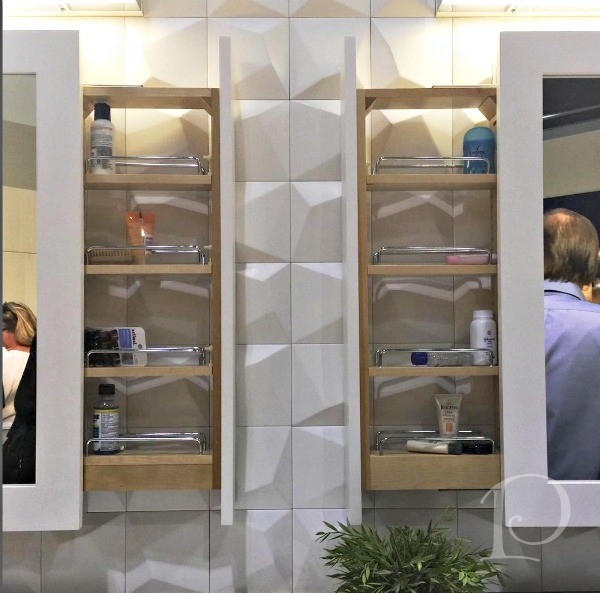 My favorite space in the Wellborn booth was the Modernistic Masterpiece kitchen. The smooth, contemporary lines of the new Aspire Full Access Frameless cabinetry were beautifully displayed in this space. I loved the creativity in the use of multiple materials and colors and the way it all blends together flawlessly.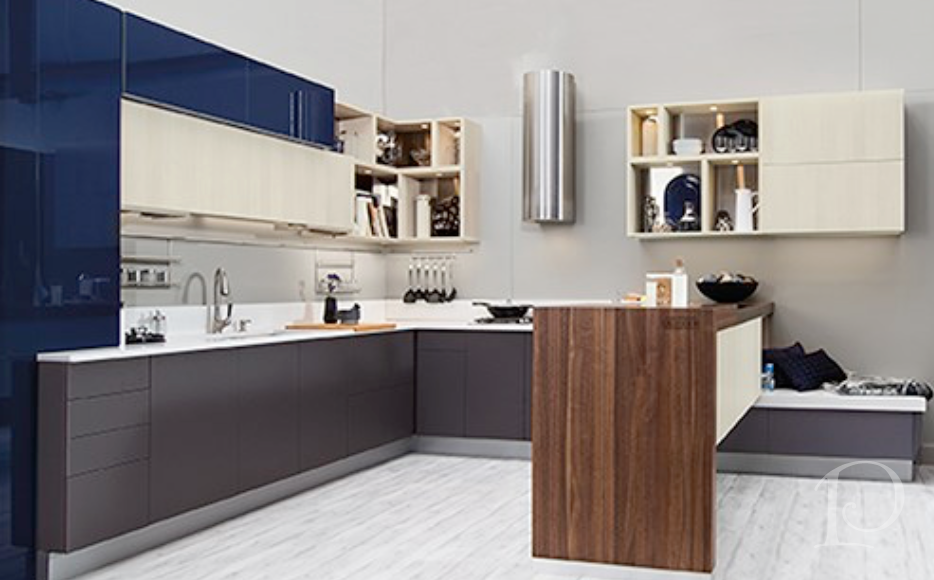 I especially like the "co-plane" (sliding) cabinet doors on the upper design. This is so functional and you never run the risk of  walking into a traditional open door.  Not that I've ever done that… 😉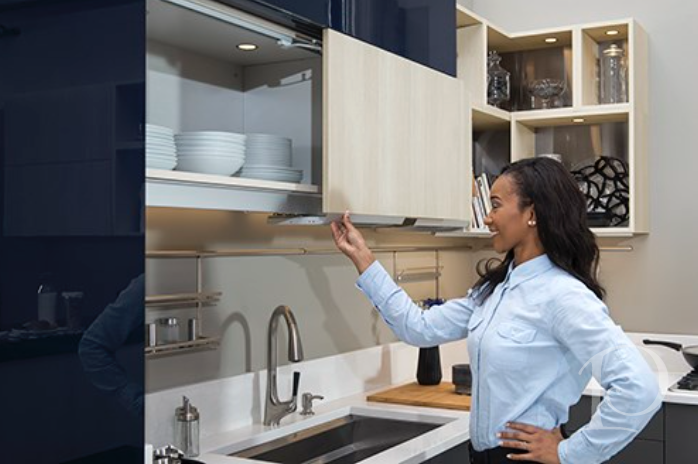 Prior to the KBIS show, I was not that familiar with Wellborn Cabinetry but after meeting their reps and seeing their products in person I can truly say that I am impressed.  I will certainly keep them in mind for any upcoming Kitchen and Bath projects.
Thank you to Wellborn, Modenus, and all of the other wonderful sponsors of BlogTour KBIS 2017.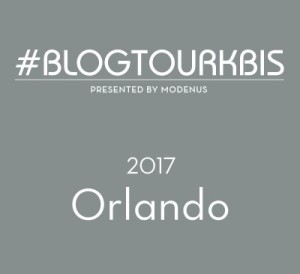 (explore more images of BlogTour KBIS by searching our hashtags on Instagram:  #blogtourkbis and #designhounds)
xo,
Pamela
0
Share this!
Tweet