The Best Client in the World (or close to it)!
Dec 11 2013 · 2 comments · Behind the Design ·

1

Every Interior Designer deserves to have at least one client like Gina~she makes up for all the more "demanding" ones. Oh heck, it's time for Christmas wishes, all of our clients should be like Miss G ;-)!

When Gina & I first met years ago over a rosebush in my yard, I was NOT designer attired ~ in fact I was a disgrace to our family (as my daughter often told me) when I was in my beautiful garden. I just couldn't wait to get into the dirt and see what magic had happened overnight. So I usually grabbed a tank top and pedal pushers (before they were in fashion as chic capris).  If you were really lucky, you could catch me in my nightgown with a cup of coffee in my hands, deadheading… oh my, I digress.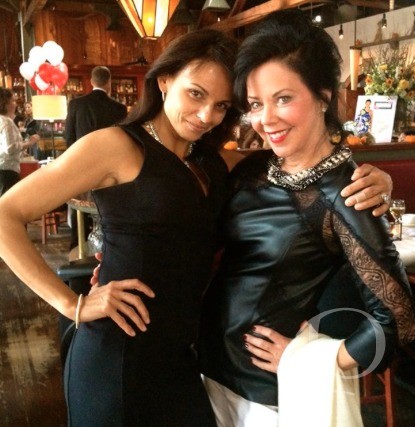 GINA was and is, a beautiful brunette with a rock star figure.  She was dressed in petite shorts and a tank top (not that this makes a difference but I thought you might enjoy the visual after my extensive description). Introductions were made and little did I know at that moment, we would develop a deep professional relationship that evolved into a very special personal one as well.
In her first home in Hingham, we renovated the Kitchen,  re-designed the Family Room, Master Bedroom Suite and several other areas. We truly collaborated based on what her family's changing needs as her children grew from toddlers to teenagers.
About 3 years ago, Gina moved across town to the Harbor side. She and her husband have already renovated a good portion of the first floor including the Kitchen, the Powder Room and the back Porch. This design project took 6 months and came out beautifully. The Kitchen is Food Network ready.  And perhaps you have seen my Design Blitz video about her Living Room (truly, not to be missed…my first try and so funny!).
For the last year or so, Gina and I have been collaborating  on the next phase of her new/old home renovation which involved the entire second floor! Spaces include: a Children's Bath, a Hallway, Sam's Domain, Livy's Beach Scene, Joe's Home Office, G's Study and a Grand Master Bedroom Suite complete with a Bath, Hallway, Closet.  This renovation was architecturally designed and built by Michael Cundari of Morpheus (Hingham and beyond). His imagination is only surpassed by his attention to detail. His team is not only professional but as perfection driven as their boss! What a great team!
Now on to the  photos…
Master Bath
Master Bath tub alcove~ this is the area that the curved tub will be placed, a true focal point!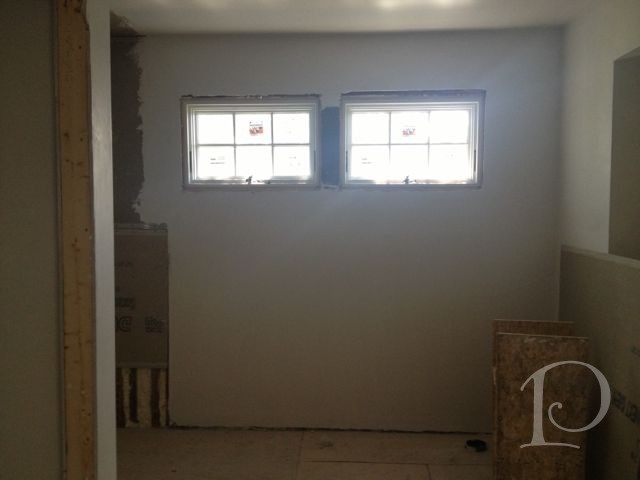 Shower Area~ large and roomy
I love an enclosed Loo, don't you?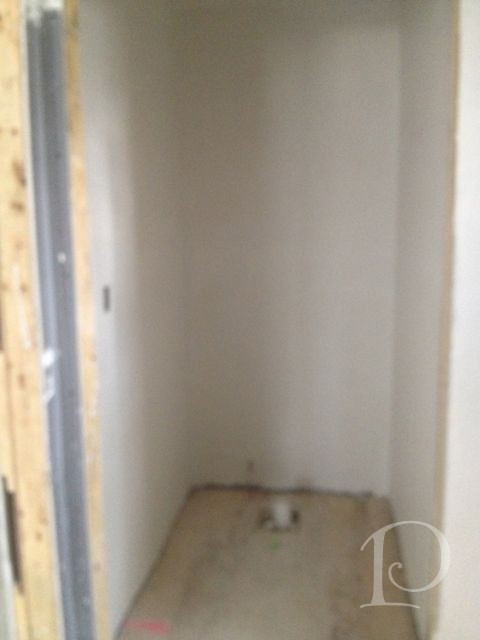 The vanity wall ~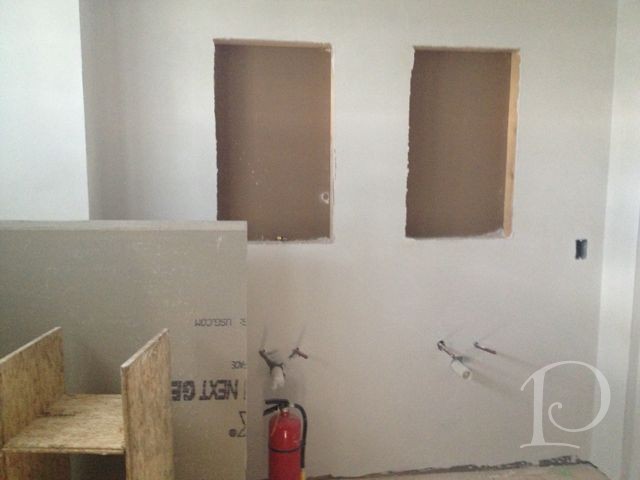 Tile selection for the Master Bath: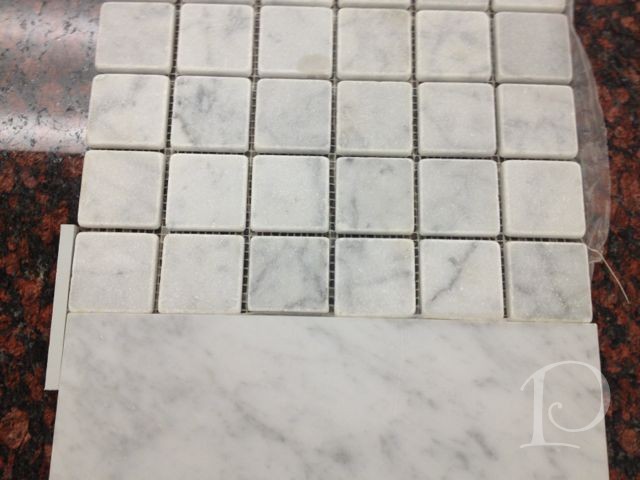 In progress shot of  the tile floor installation with the spacers. We wanted the tiles placed very close together…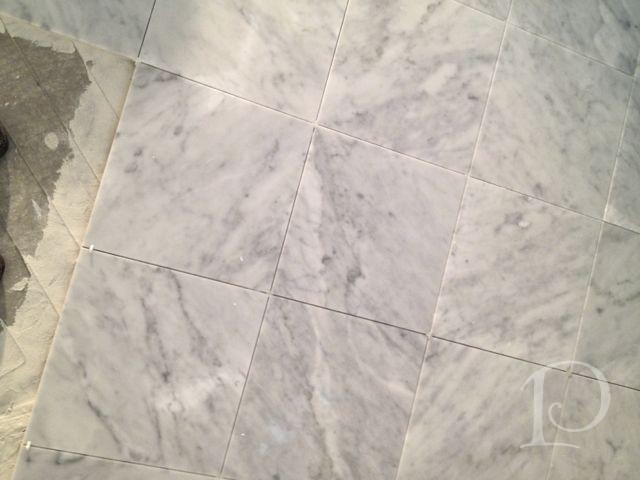 The Master Shower installation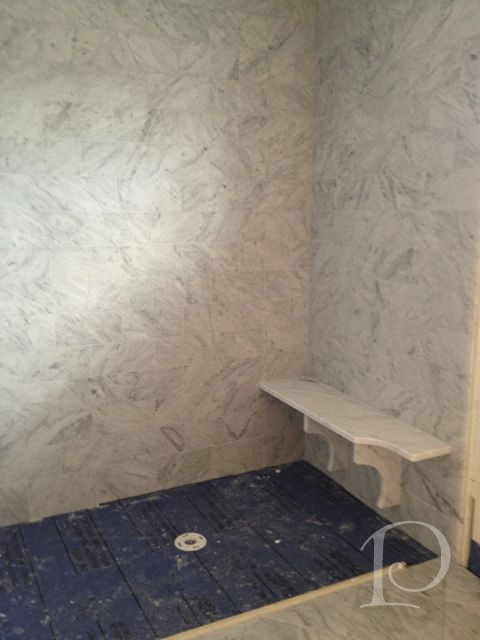 Love the detail on the Shower seat, do you?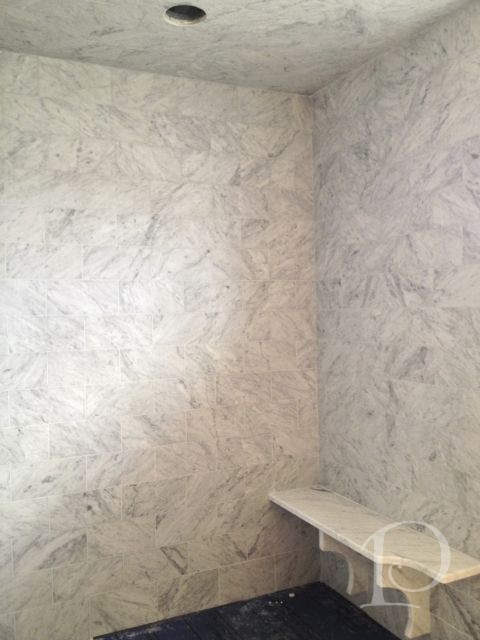 Master Bedroom
The Master Bedroom Window Wall, which creates a "treehouse" feeling in the summer with a sunset view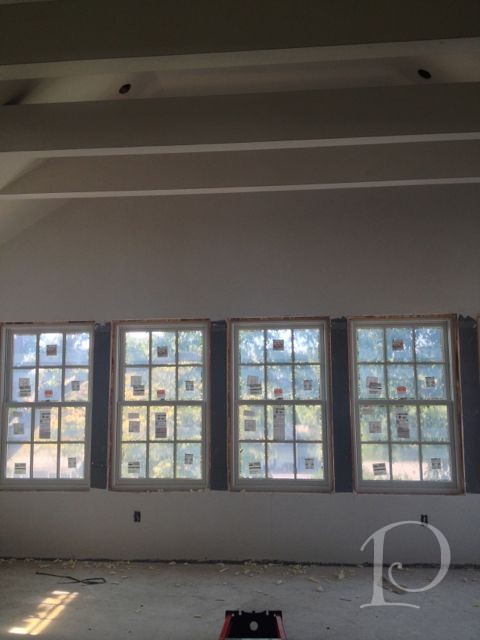 The wall where the bed will be placed: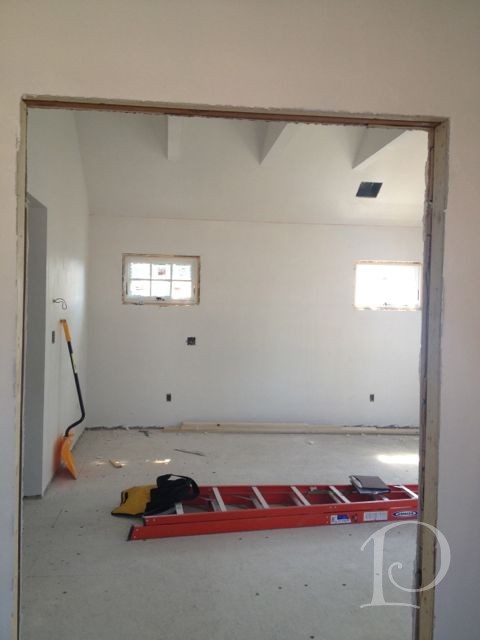 More windows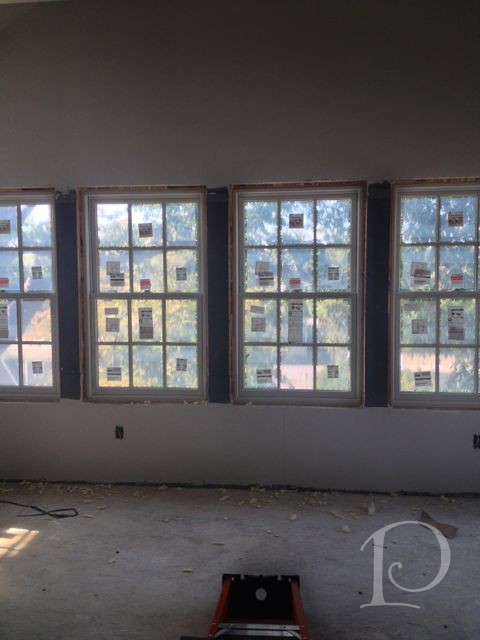 Master Bedroom Side Wall view to Office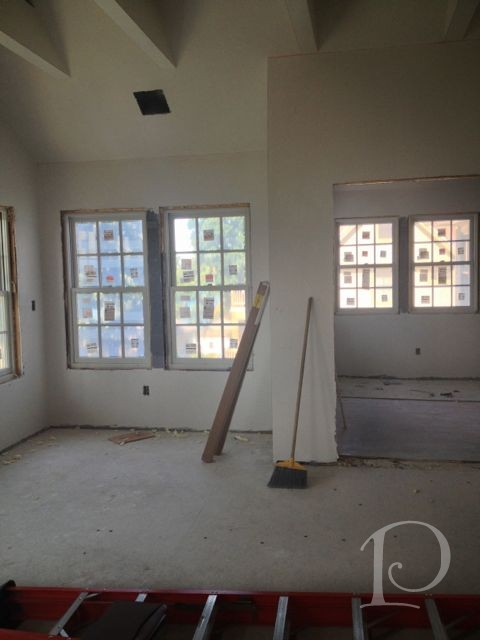 The before of Joe's Office, wait until you see the desk!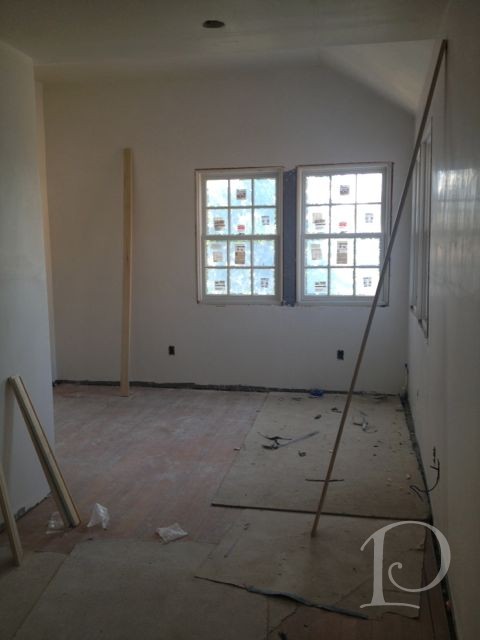 Hall leading into the Master Bedroom ~  closet on the left and the Bath on the right.   Both are behind French doors with frosted glass: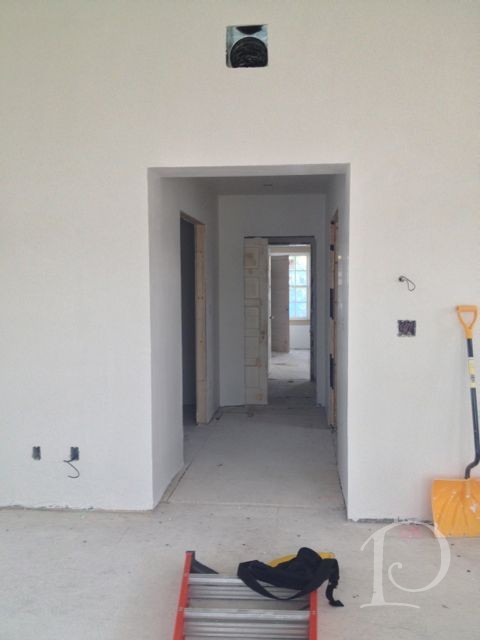 Gina picked these paint colors with the beach as inspiration… soft sand, sky shades it is restful and beautiful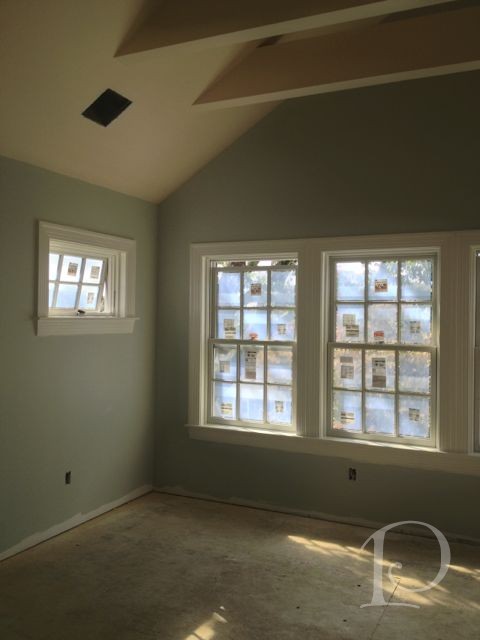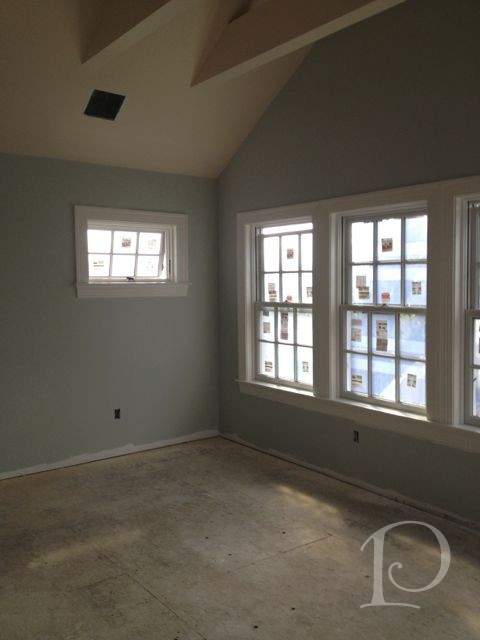 Let there be LIGHT!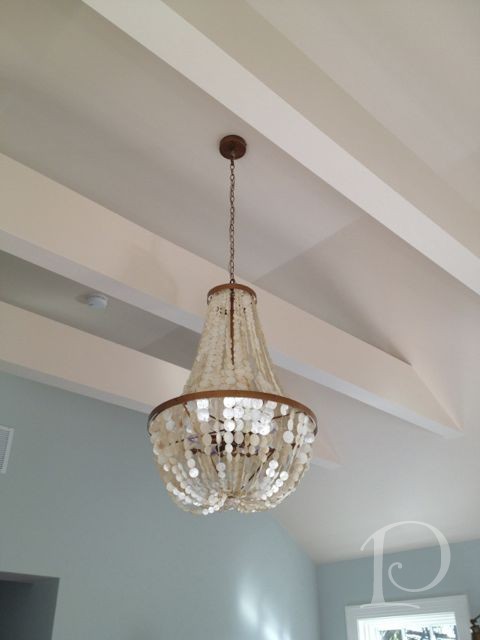 Door to Joe's office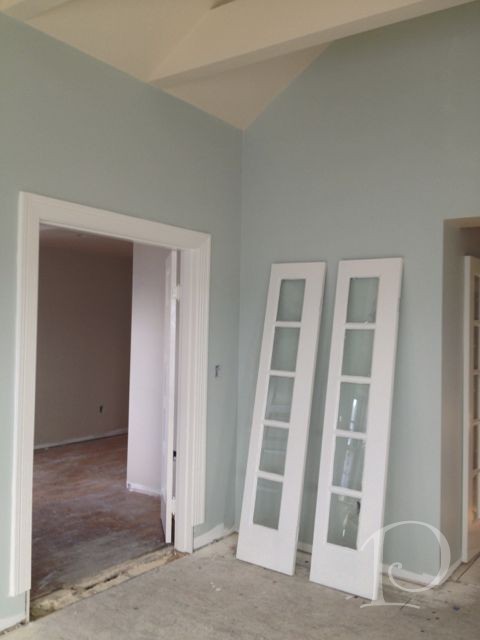 Sam's Domain
Michael Cundari and Gina in Sam's Domain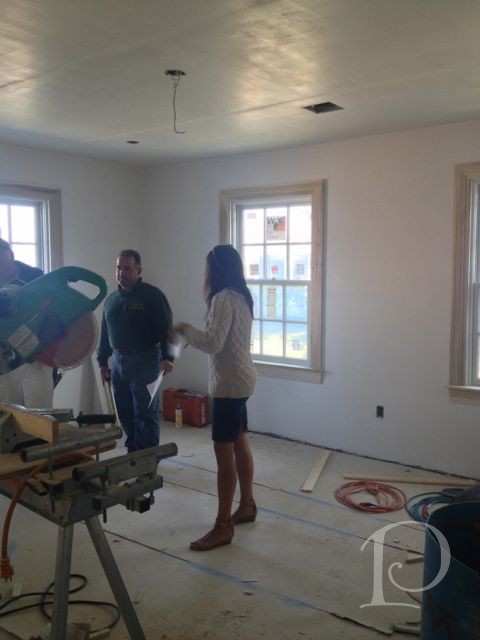 The painting has begun! Sam choice was Black,  we compromised with 1 dramatic black wall and 3 charcoal gray walls with a charcoal ceiling.  Believe it or not, I love the way this turned out! The window frames on the black wall were painted black as well in a semi-gloss finish …perfection!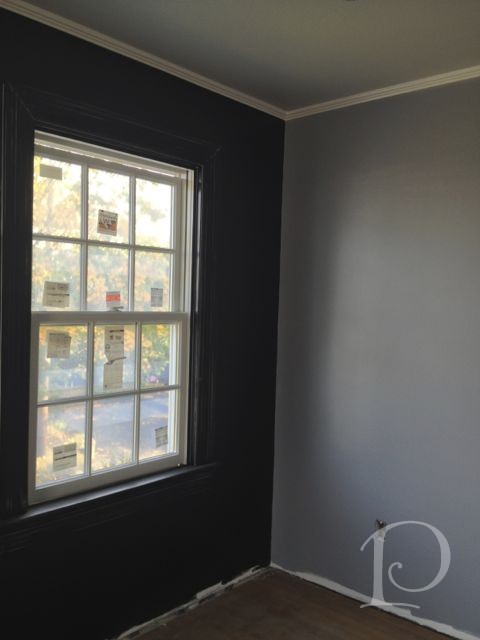 I told you Sam's room would have  personality!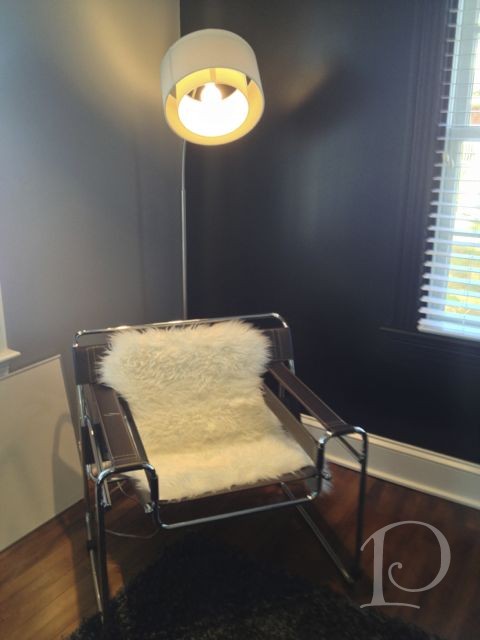 Love the ceiling light, yes he is in high school, the blanket on the bed is a give-away, I know …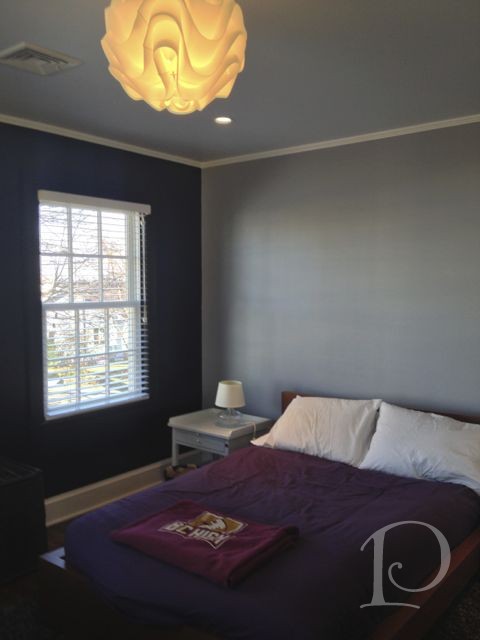 Olivia's Room
Beach Dreams,  a turquoise sky is so perfect on the ceiling!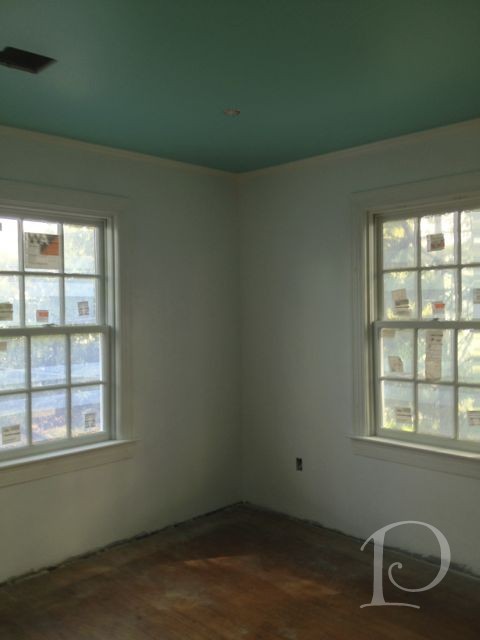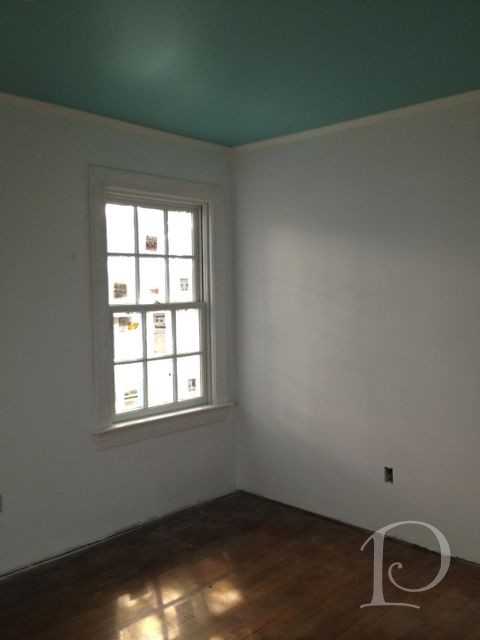 Olivia's Beach Dream Room is coming but it hasn't been blitzed yet…this is JUST a peek…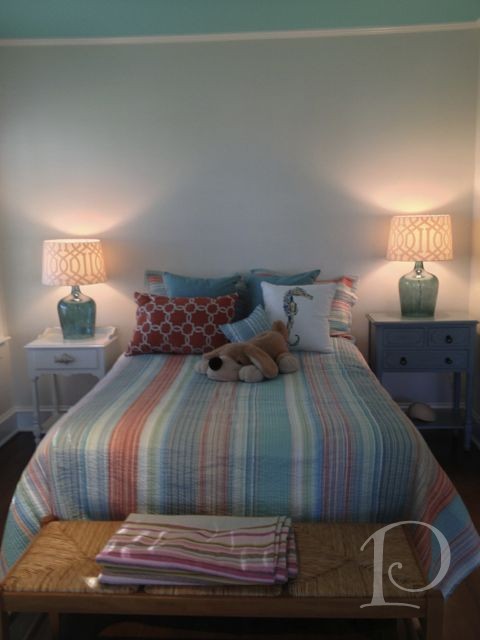 Love this shell chandelier, classic design but funky!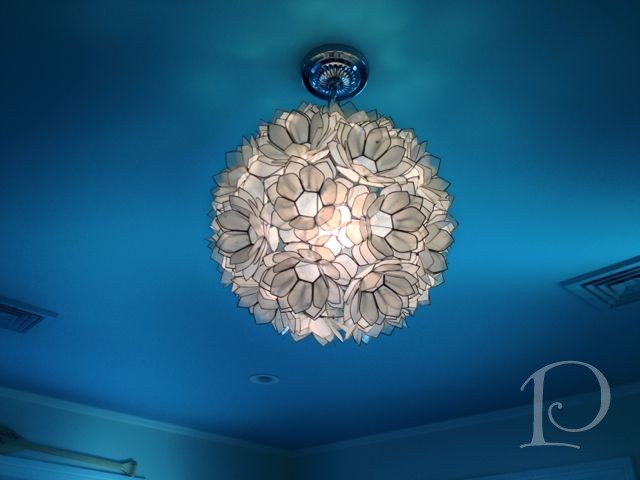 Gina's Study
In progress, more beautiful windows…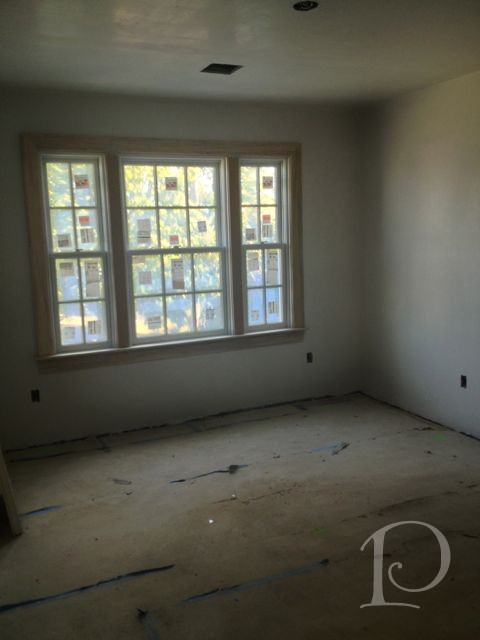 Stay tuned for the more finished photos…Coming Soon!
"Decoration is really about creating a quality of life, and a beauty in life that nourishes the soul, that makes life beautiful." 
~Albert Hadley
xo,
Pamela
1
Share this!
Tweet