BlogTour KBIS 2017: Luxury and Innovation from Thermador
Jan 24 2017 · 2 comments · BlogTour KBIS, Design Events ·

1

Just last year, luxury appliance brand Thermador  celebrated their 100 year anniversary(!), a true testament to their quality products and commitment to innovation.  After seeing their latest offerings in person with BlogTour at the KBIS (Kitchen & Bath Industry Show) 2017 show in Orlando, I can tell you that Thermador is not resting on their laurels. They have introduced several new exceptional products this year at the KBIS 2017 show!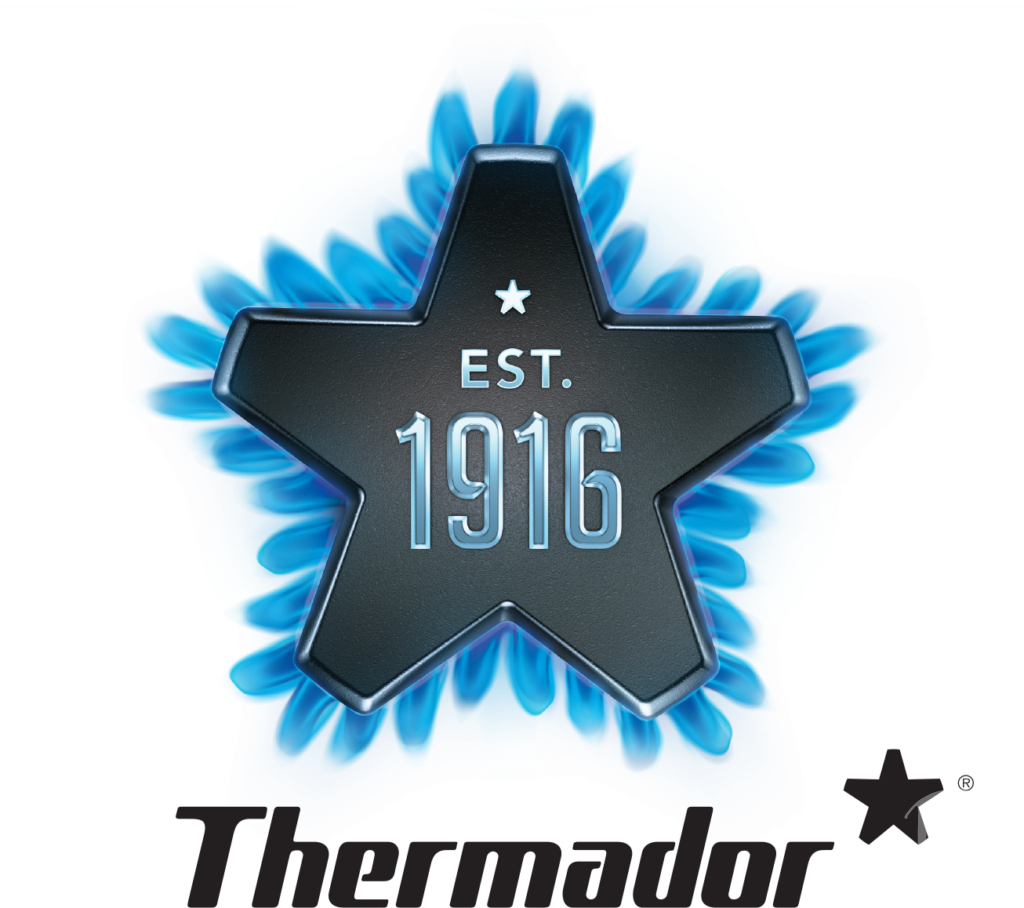 Among the biggest news at KBIS from Thermador was (ironically) the introduction of a new, smaller 30″ Pro Harmony range ~perfect for those of us "downsizing".  Of course the 30″ range features Thermador's iconic 5 point star burners.  Not only is the star shape great looking, even more importantly for cooks it creates a perimeter that is 56% more effective than a round burner thus generating  more even heating on any size pan.
This more compact range can be installed with zero clearance, flush against a rear wall surface, and custom tile work can be installed directly behind the new 30"range and rangetop. This is due to an innovative venting technology that reduces back wall temperatures nearly 20-25 percent in comparison  to similar professional style ranges.  This opens up a wide array of exciting design possibilities!
On the opposite end of the spectrum, Thermador's  60" Pro Grand Range collection offers the ultimate  cooking experience for the culinary enthusiast.  The 60" Pro Grand offers customization of features including 6 burners and double grill or 6 burners with electric indoor grill and griddle. As far as the oven configuration, you can opt for a steam and convection oven and a 36" convection oven or 2 large double convection ovens (1 30", 1 36"). This is the ultimate Culinary Center complete with Star burners!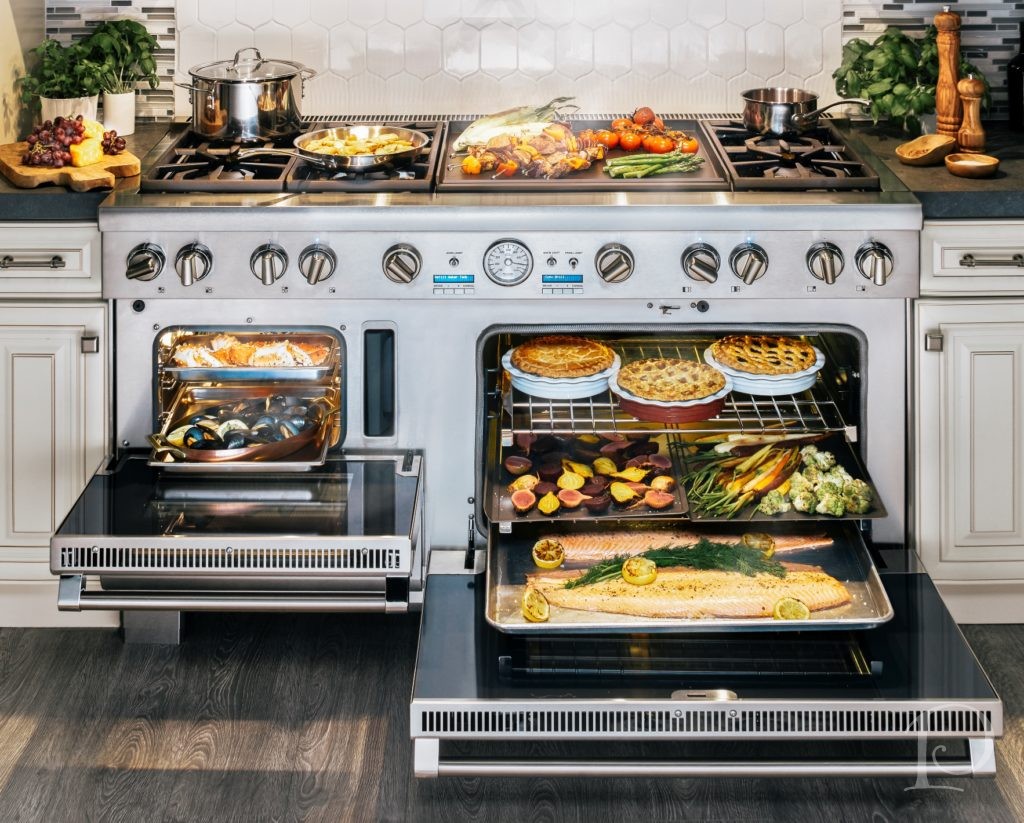 This series offers the most versatile 60" professional style ranges on the market and they are absolutely incredible in person!
The 30" Professional Series Double Wall Oven offers the fastest preheat and the most powerful broil element on the market. These powerful ovens can also be paired with a microwave and a warming drawer ~ love the flexibility and design possibilities!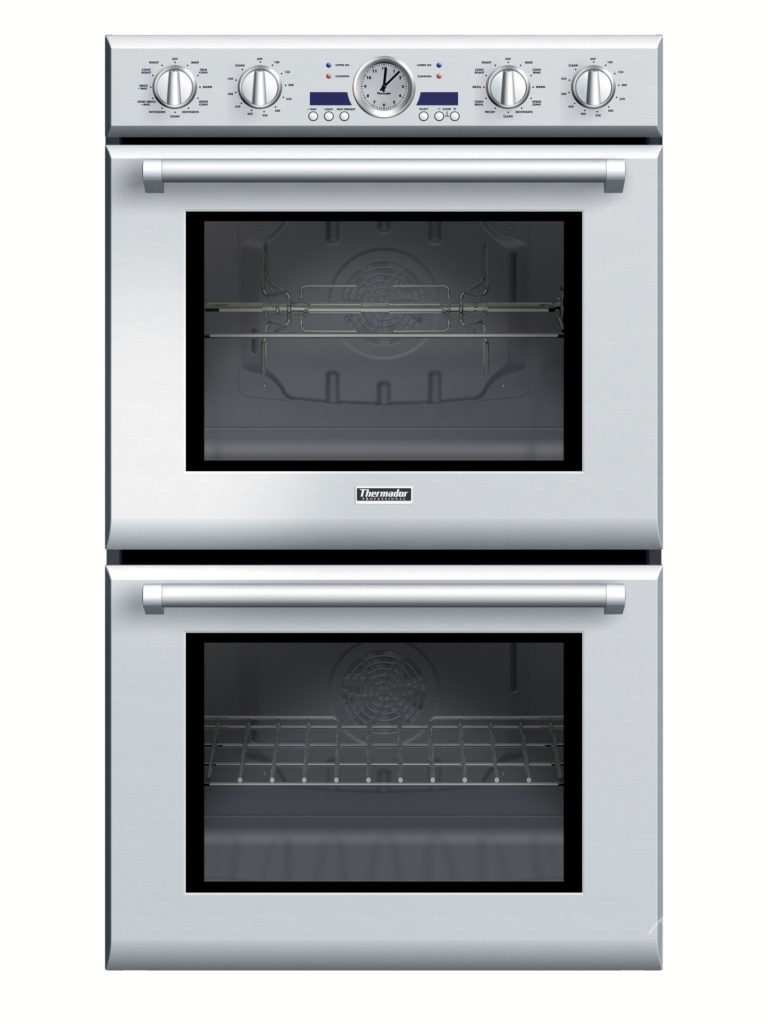 During my tour around the Thermador booth area, I was very impressed with their innovations in refrigeration. The new Culinary Preservation Centers are very beautiful and far more functional than other refrigerators on the market.  The lighting is linear and brighter, the cooling system is installed on the doors as well as the main compartment,  and I just love the "vulnerable fruit" storage area.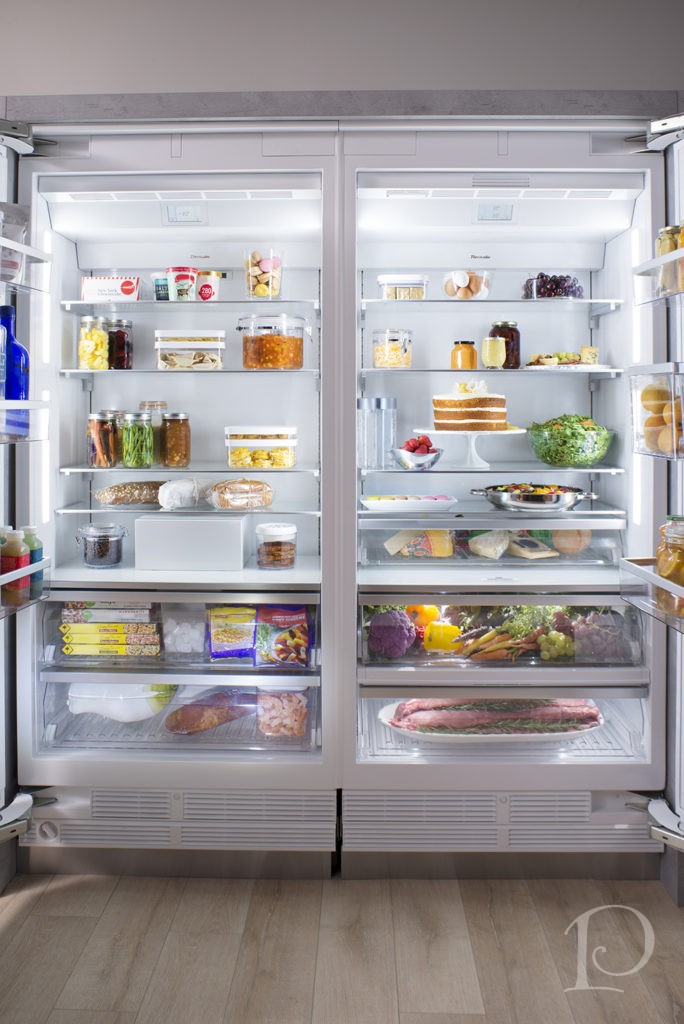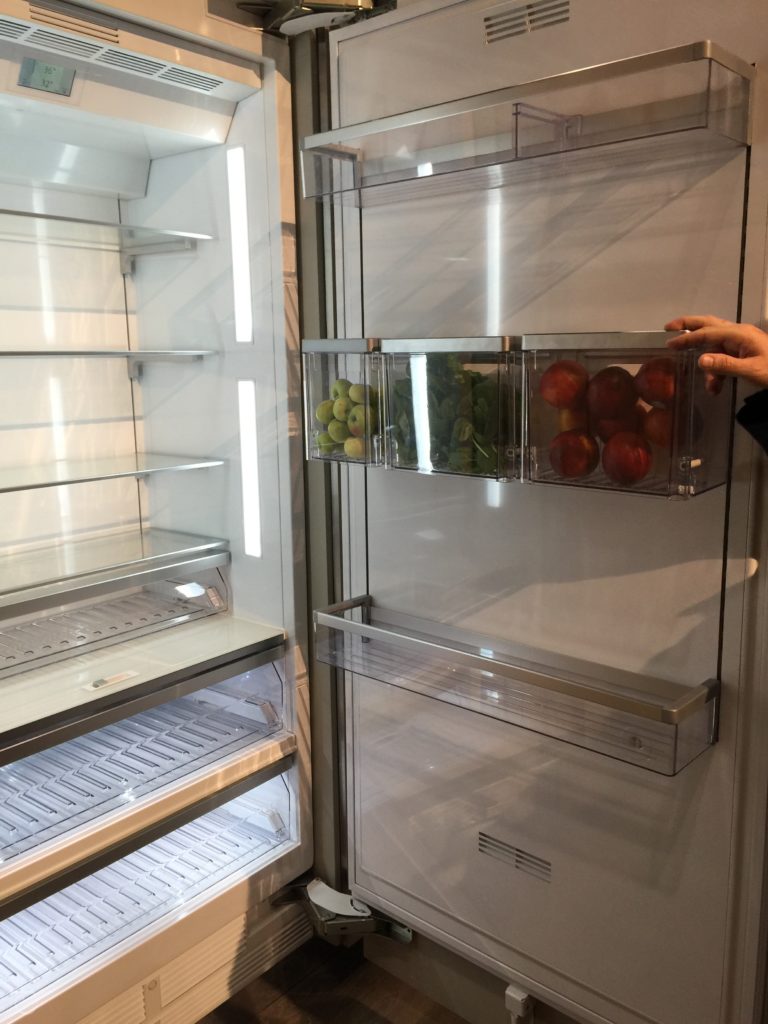 For comparison sake, here is a photo of my sad, dark refrigerator and  broken(ish) freezer.  There are so many areas that are NOT functional.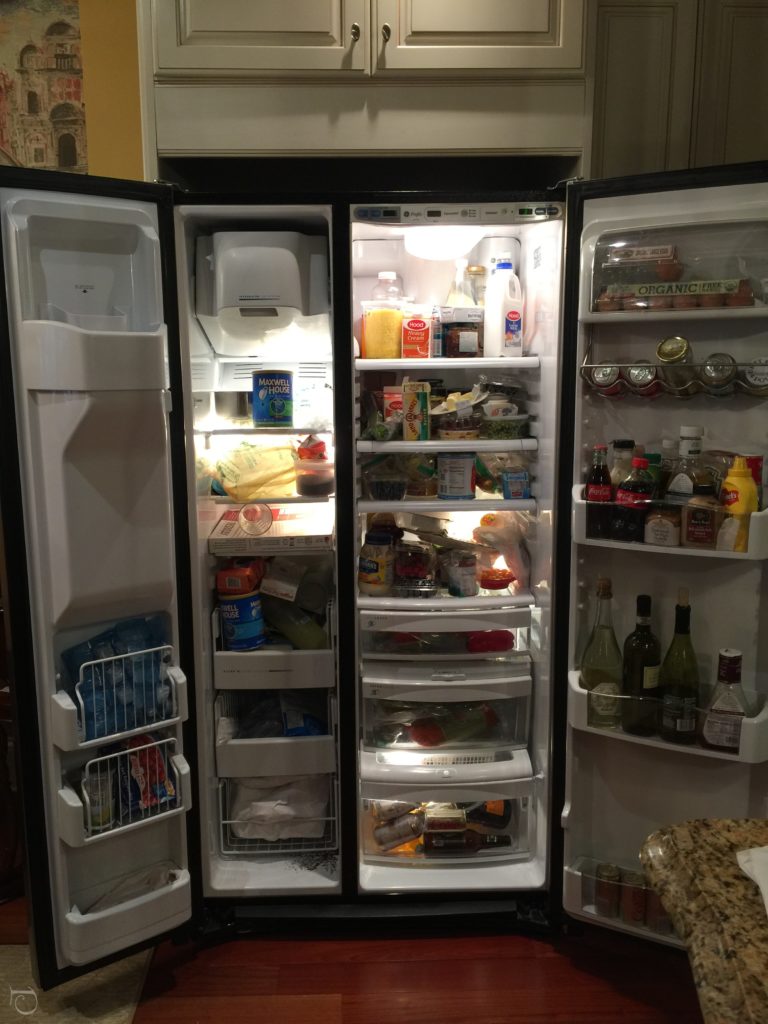 Can you see why I am green with envy?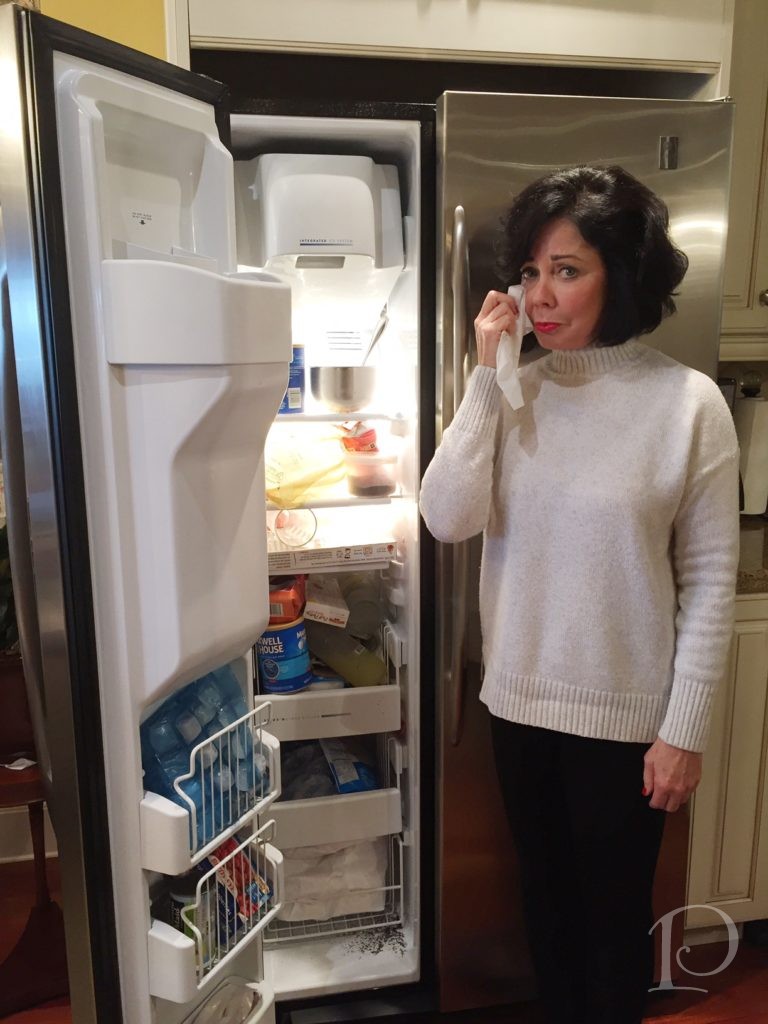 Here's hoping there's a new Thermador Culinary Preservation Center in my future!
Now eventually someone has to do the dishes after creating what are sure to be fabulous meals in your Thermador outfitted kitchen.  Enter the Star-Sapphire dishwasher. It glows blue (ahhh!) and boasts the fastest wash cycle in the industry….20 MINUTES! What I loved best are the three interior racks. The new slim top rack is perfect for the entertainer's tools and can handle 18 wine glasses!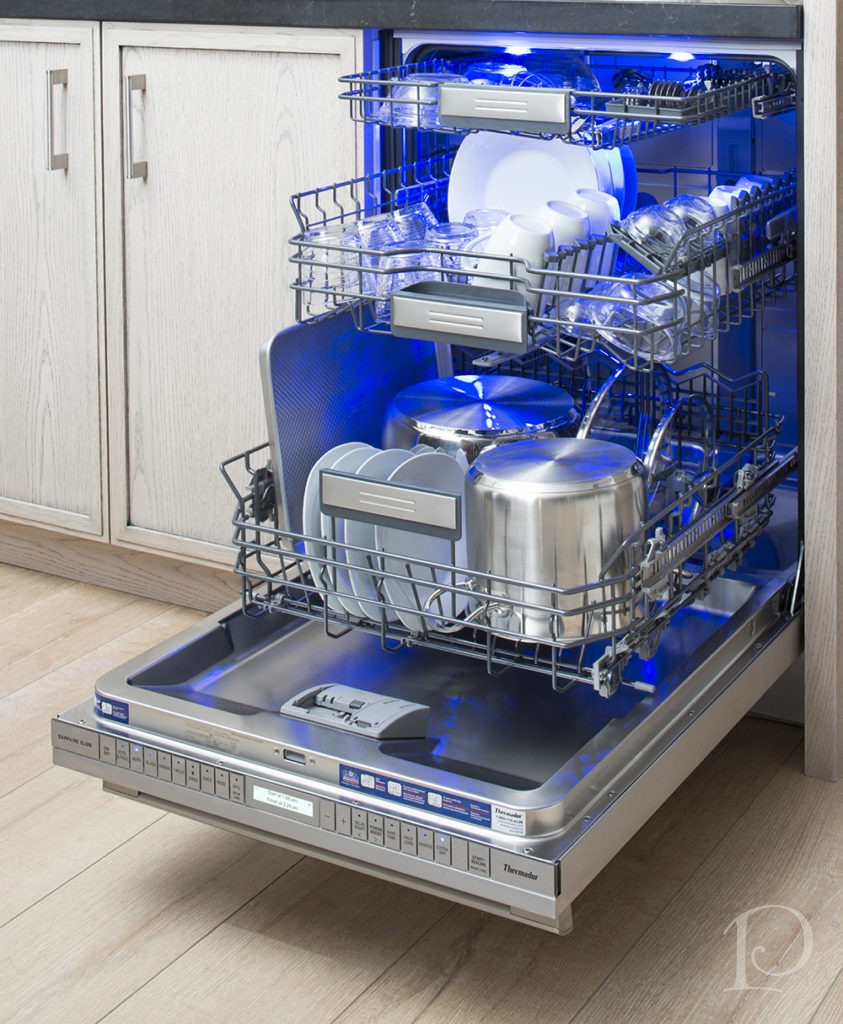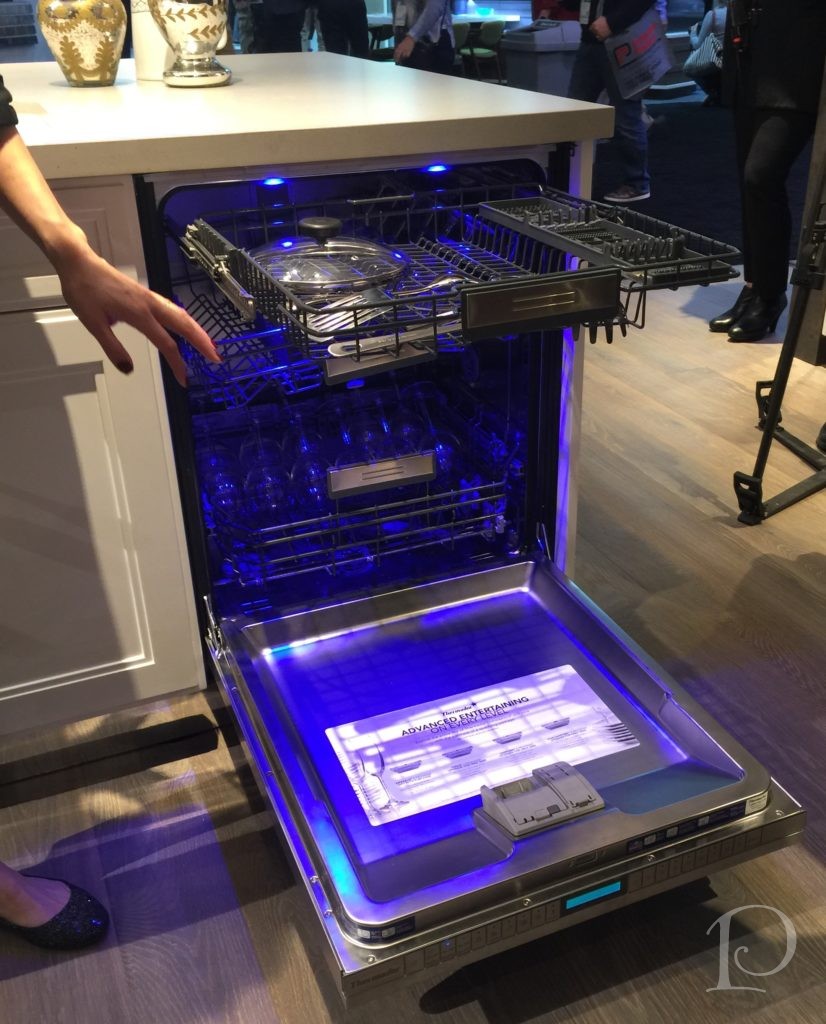 My only question, after seeing the beautiful Star-Sapphire blue, was does it come in PINK? Maybe next year 😉 .
I just loved the wonderful Thermador team at KBIS and was so impressed with their amazing products. With their products and innovations they are developing the ultimate customizable kitchen experience, turning what was once just a utilitarian space into the Ultimate Culinary Experience.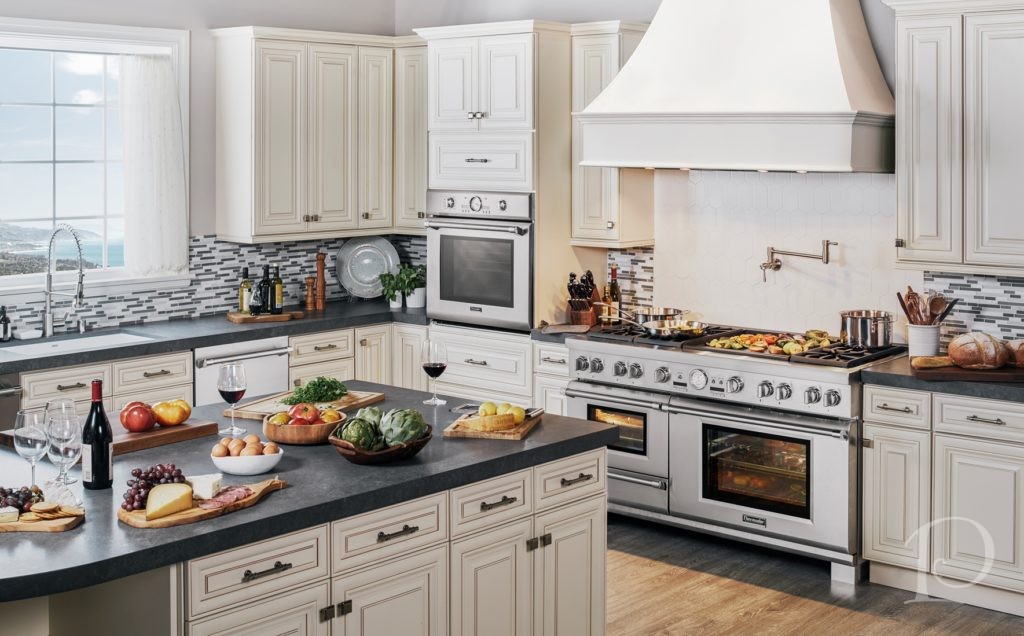 Now if one of their products could do my grocery shopping I would be all set!
Thank you to Thermador, Modenus, and all of the wonderful sponsors of BlogTour KBIS 2017.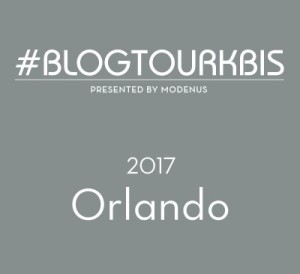 (explore more images of BlogTour KBIS by searching our hashtags on Instagram:  #blogtourkbis and #designhounds)
Stay tuned for more BlogTour KBIS posts very soon!
xo,
Pamela
1
Share this!
Tweet