interior design
posts displayed by tag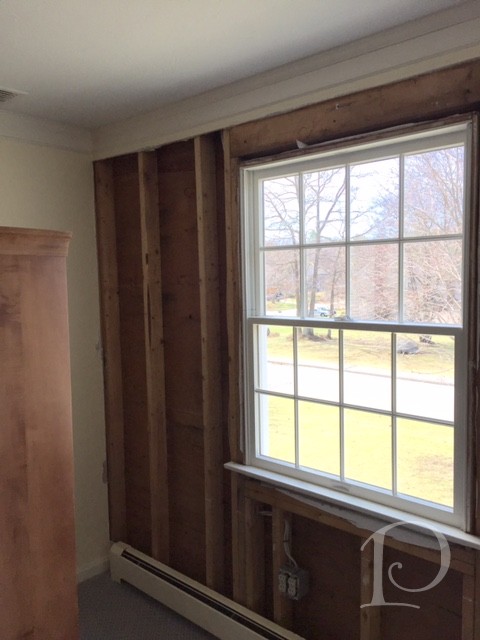 Apr 22 2015 &middot
0
Thankfully the warmer weather is finally making its way to New England ~ however slowly!  The downside to the arrival of Spring is that now many thousands of homeowners have to repair the damage that the Winter of 2015 left behind. Miss K, a longtime client of mine (17 years!) is one of these affected homeowners.  We met last week at her home and I saw firsthand the heartbreaking ruin caused by this year's record-breaking winter.
When I first met Miss K, her 6,000 square foot home was all white: trim, walls and ceilings.  She admitted that she was afraid of color ~ obviously we were meant to work together!   I love color and the more of it the better.  Over the years we have painted, installed 25' custom built-ins, created draperies for every room and laid beautiful carpets.  I enjoyed every minute of transforming this house into a home which reflected Miss K and her family. It was perfect (well, except for the Dining Room chandelier, but that's another story).
However, what I saw when I returned to the home last week was not perfect, it was devastating.