South Shore Media Room: A Cinderella Story
Apr 08 2015 · 2 comments · Behind the Design, Design Elements, My Designs ·

0

Yes, this  is a before and after story where a family lives happily ever after in a dream room…

It is always exciting to commence a new project for me.  During the first consultation I have a custom questionnaire that I try to follow so I know about the needs as well as the wants of the client. This simple interview includes questions such as how many are living in your home and do they have any special living requirements? Do you like pattern? Do you like stripes? What is your favorite color and is there a color you just can't tolerate? Do you have pets? Do you entertain often?  As I was going through the questionnaire with the client for this project, I discovered that she has very definite likes and dislikes she when it comes to her home.

Last week, My Installer Extraordinaire Paul and I hung the window creations in the Media Room. The room had been painted and the carpet and furniture had been delivered. New recessed lights had been installed so this was going to pull most of the design together. Although I have not photographed the entire room because we have pillows (and what is a PCDG design without pillows), an upholstered ottoman, and another chair to come, I wanted to share a peek of the design process and the window creations.

A few Before shots of the windows in the space…

The naked windows, don't they look sad?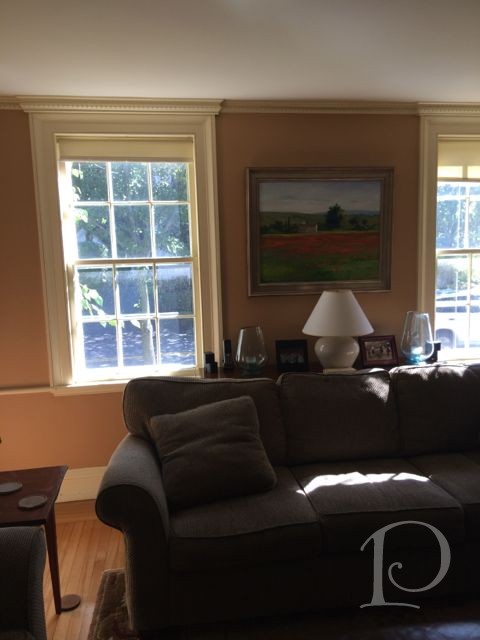 Boring walls, they look like they could weep…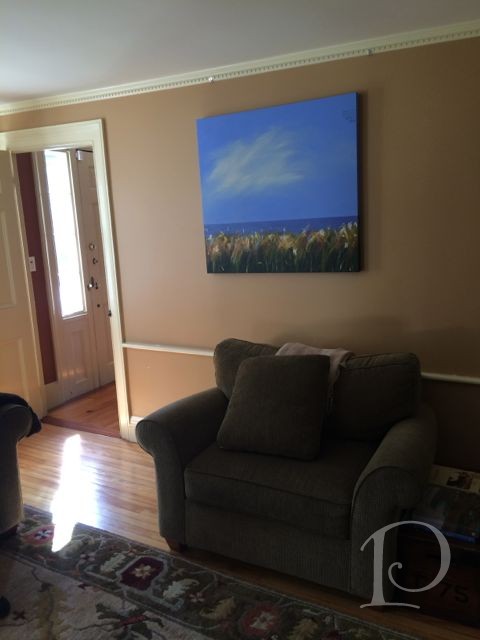 I believe great art deserves a stylin' space, don't you agree?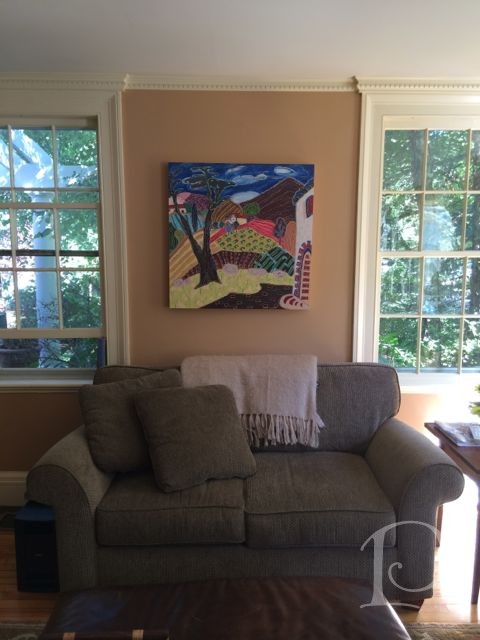 The design starts to come together with samples and sketches…
Fabric samples spread out on my vast kitchen island (I need lots of space for trying out ideas):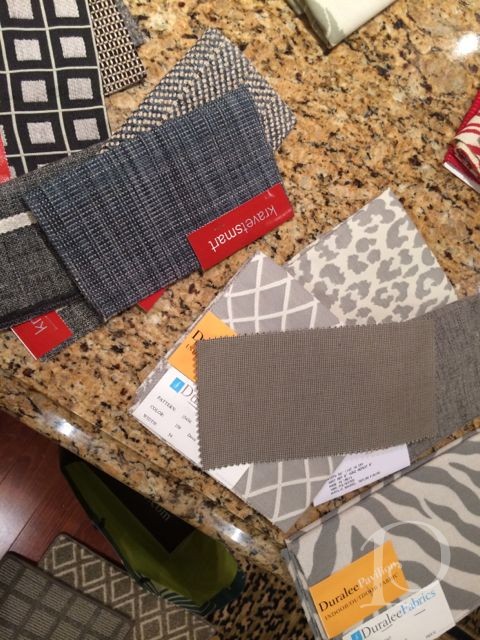 The Kitchen floor is a perfect spot to try out carpet samples from Colony Rug: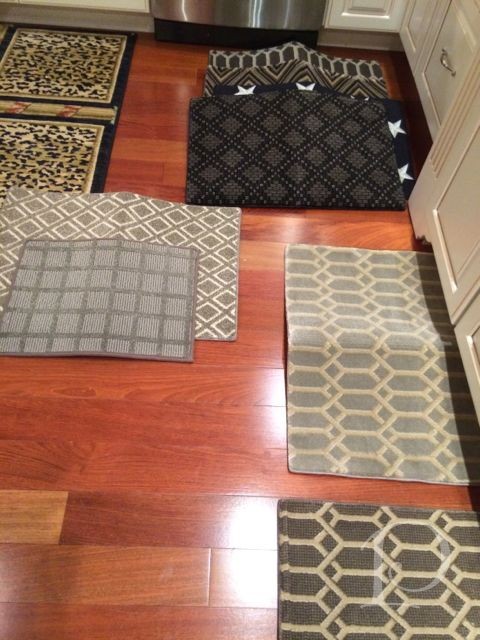 Ready for the official Presentation of Posh Palettes Presentation Board…
Board #1 with rough sketch of room and furniture: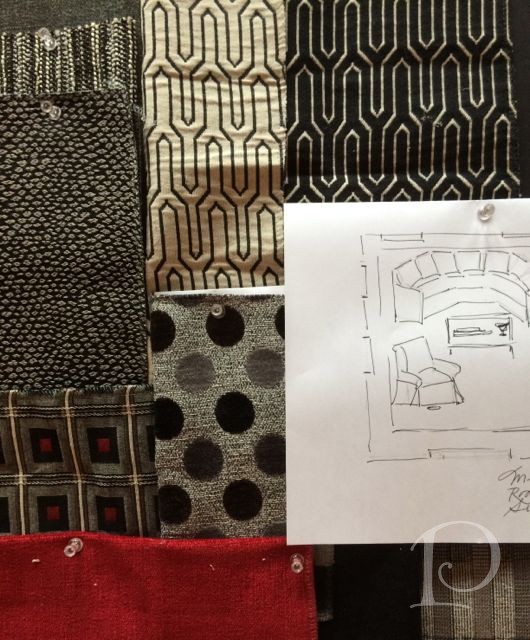 As you will see, the design often evolves and ends up looking different from the initial sketch and samples.
Bibbity Bobbity Boo, let's work some magic…
Feeling a bit like Cinderella carrying in these HEAVY draperies through a path in the snow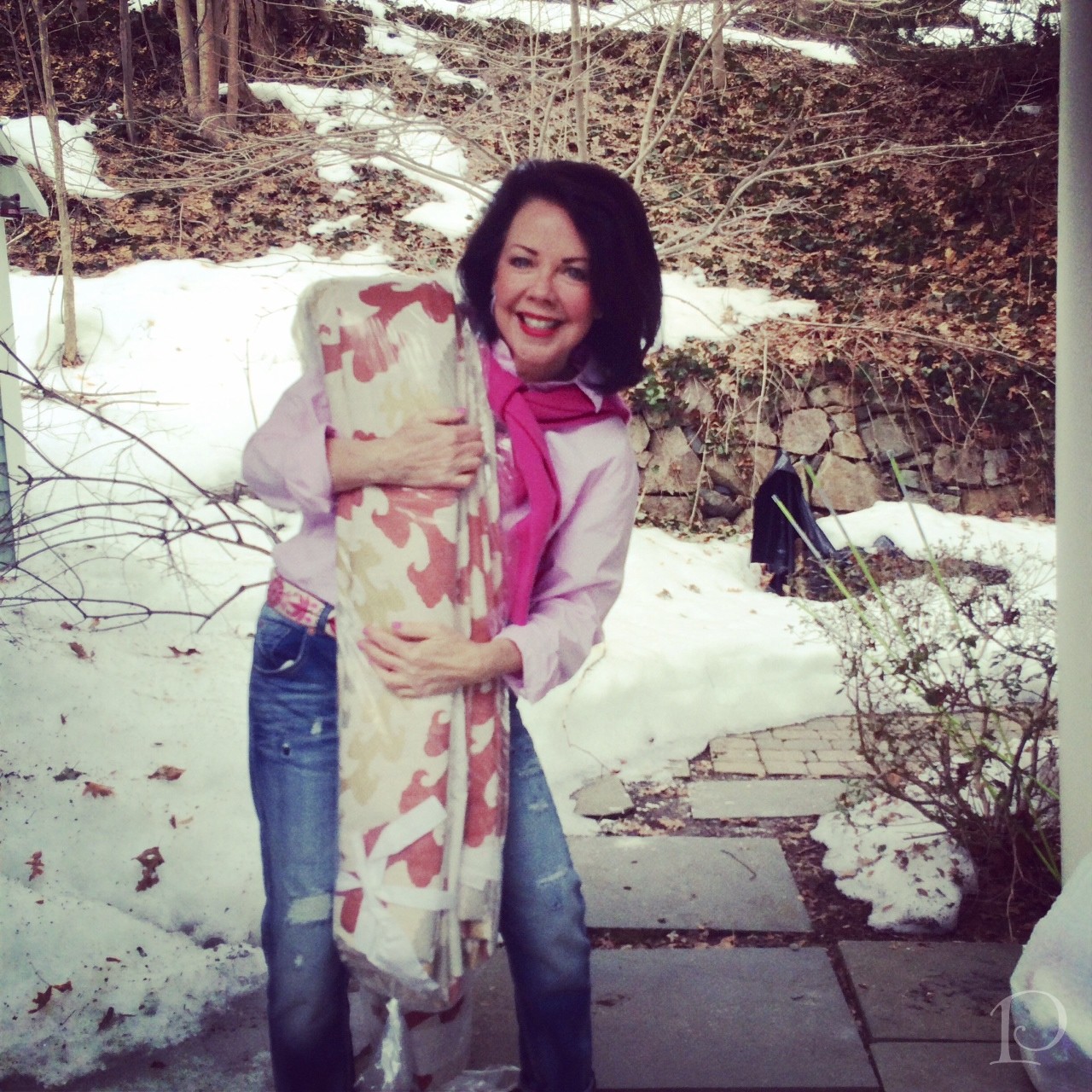 Of course it will all be worth the effort in the end!
The window coverings have arrived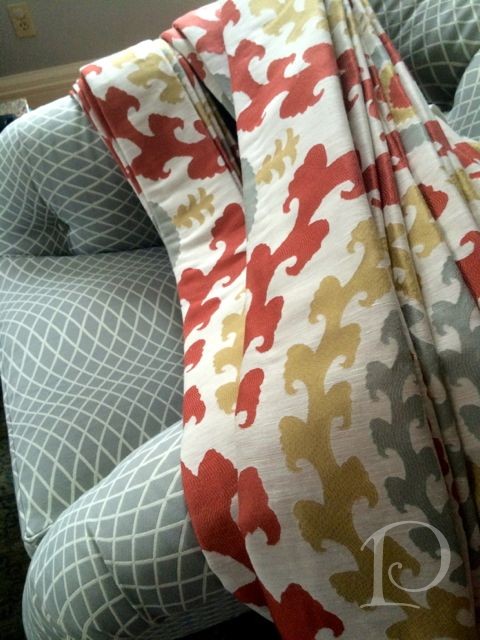 Paul's Magical Box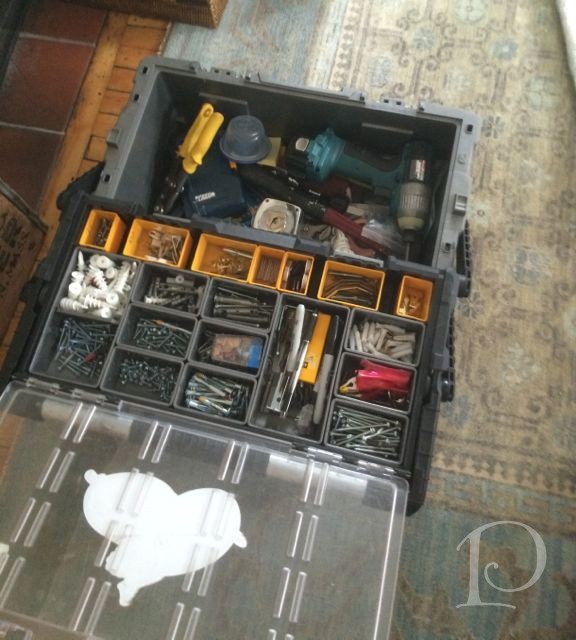 Guess who's magic bag this is?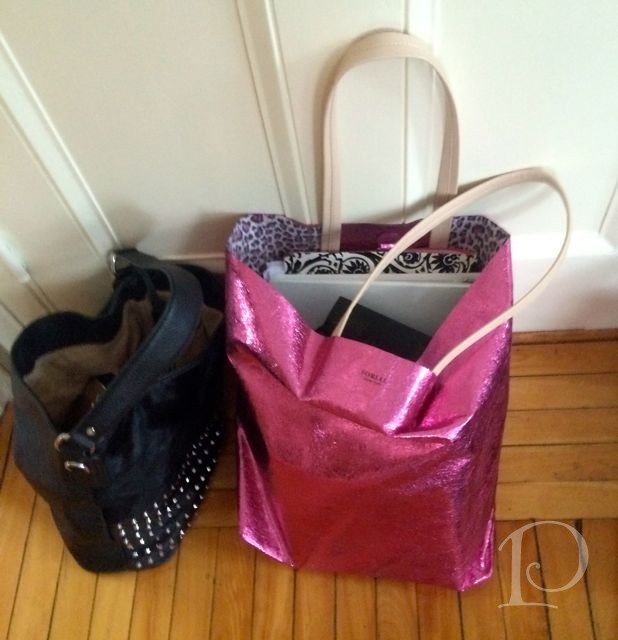 The draperies are hung from custom metallic finish rods, finials, and rings.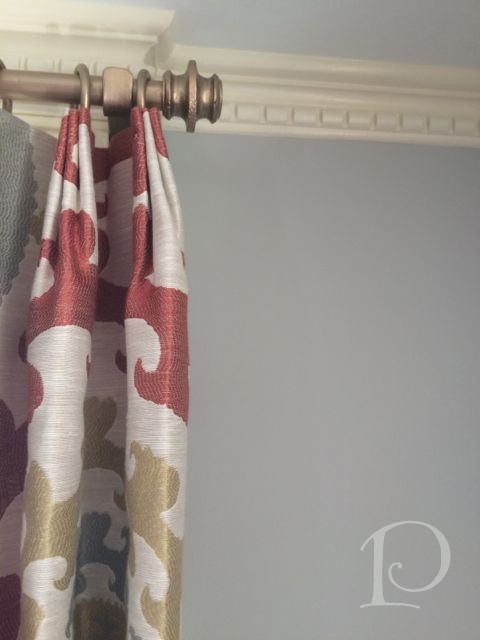 I adore this modern pinch pleat treatment
Yes, the light does shine through the windows with dead panel side draperies.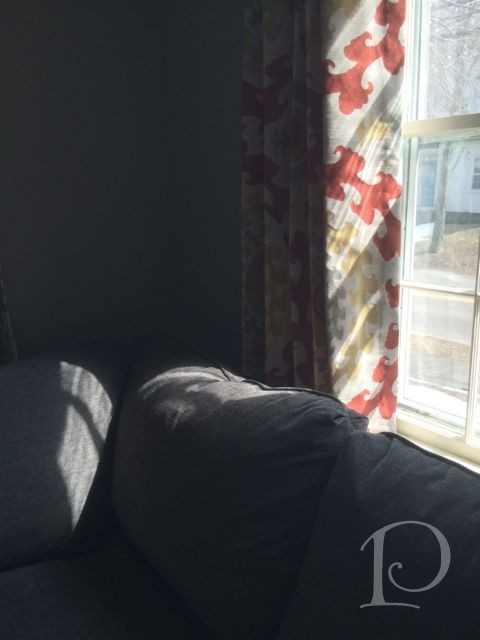 These two windows frame a beautiful oil painting.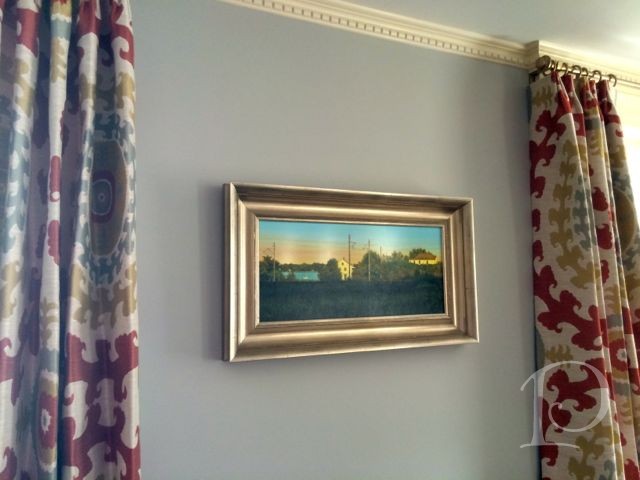 This sconce from Chimera  fits perfectly in this very small space flanking  the mantel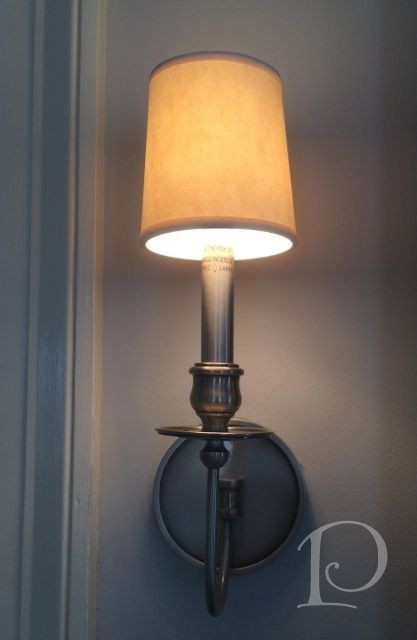 This side table with a distressed mirror reflects the beautiful new draperies.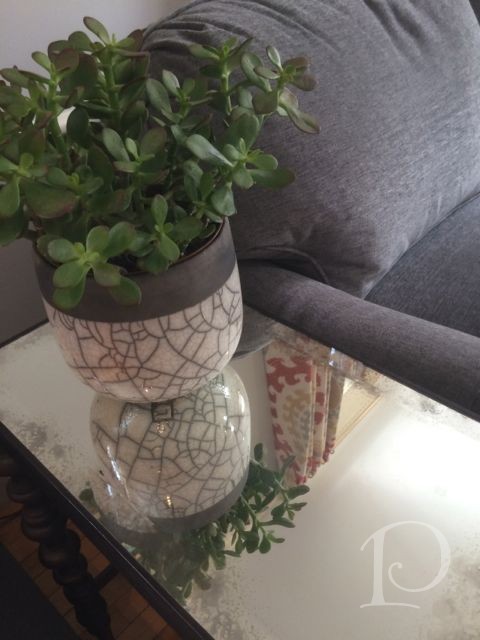 I am enjoying working with this client and our results are exactly what she wanted which is so rewarding.
Stay tuned for a full room reveal in the (hopefully) near future!
xo,
Pamela
0
Share this!
Tweet