Mitchell Gold + Bob Williams Family Room project
Nov 05 2014 · 0 comments · Behind the Design, My Designs ·

0

"…We love to laugh…

We believe in we. Not I.

We believe children enrich our lives.

We believe in enriching the lives of our children…"

~excerpt from the MGBW creed

My love and admiration of Mitchell Gold + Bob Williams, as men and as a company, is well documented.  Earlier this year I attended one of their 25th Anniversary celebrations (read about that here).  When they opened a flagship store in Boston in 2012 I was over the moon (read about that here).  You can imagine how thrilled I was when my friend and client Tina contacted me to help her refresh her Family Room design using several pieces from Mitchell Gold + Bob Williams.

I mean, who wouldn't love the men that wrote this?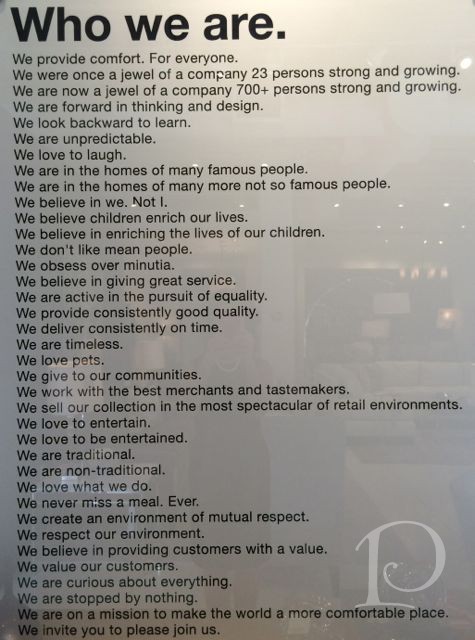 Every good project includes  a shopping trip, so Tina and I paid a visit to the MGBW store in Natick.   What fun we had…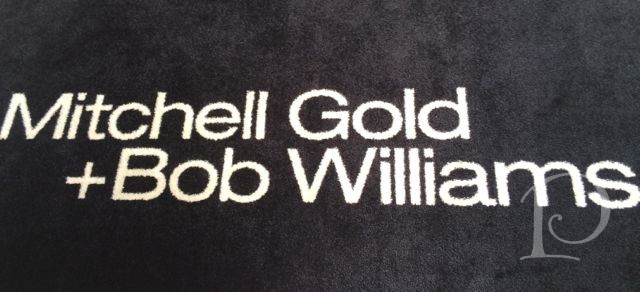 As you would expect, the showroom is filled with beautiful and inspiring room vignettes.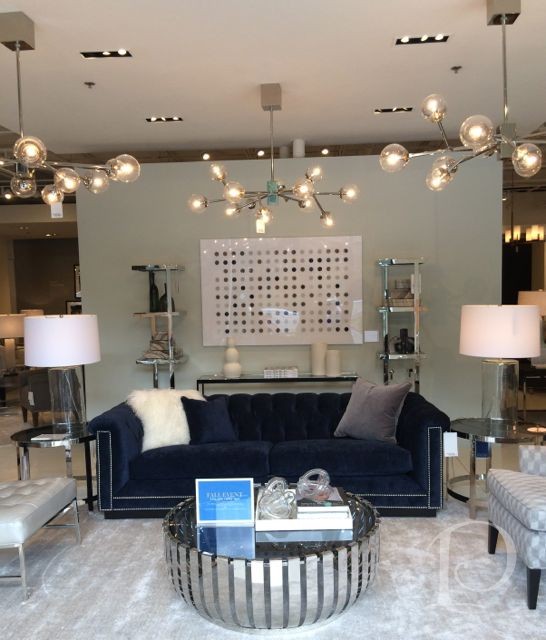 They offer everything from accessories to bedroom furniture.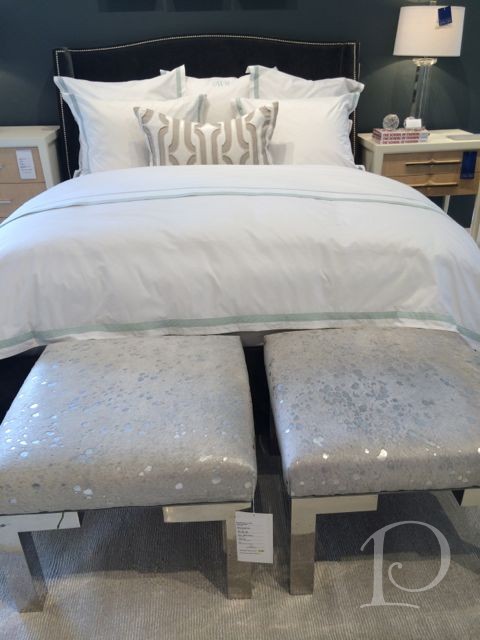 Some pieces are just so imaginative…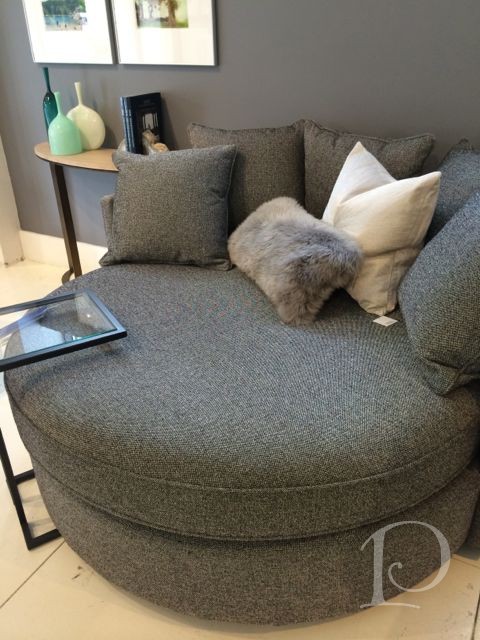 And so comfortable!
Other pieces are sheer glam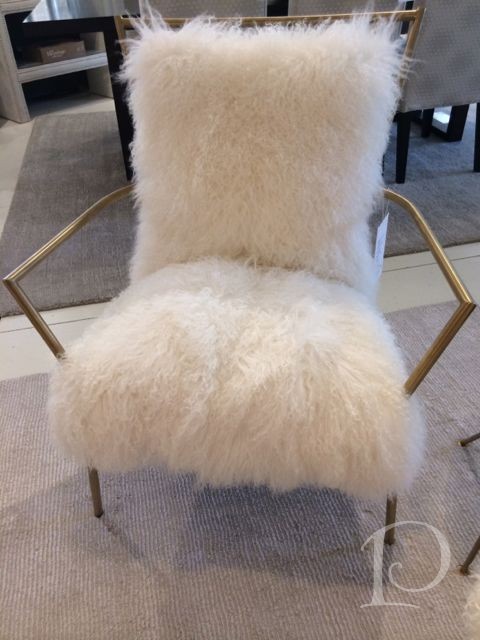 Just another day at the office (lol).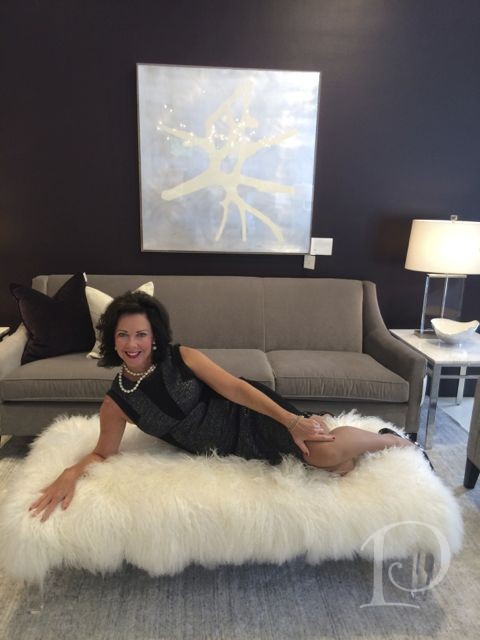 It wasn't all fun and games though.  When I am working with upholstered pieces I require every client to do the "Princess and the Pea" test and try out the furniture.  You need to be sure that the construction is just right and comfortable for you!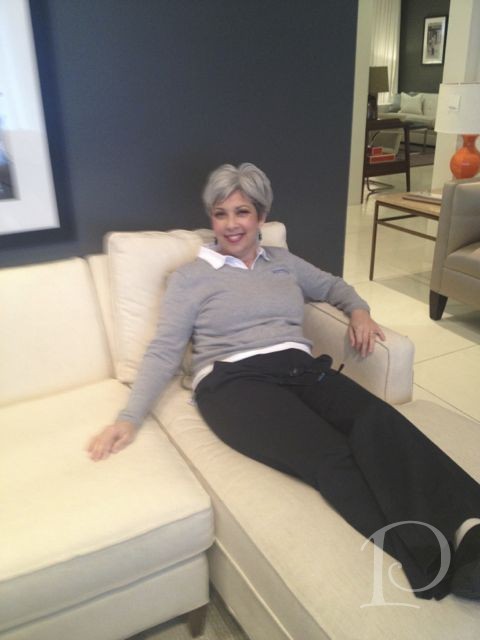 As we walked the floor, we made our selections including these pieces…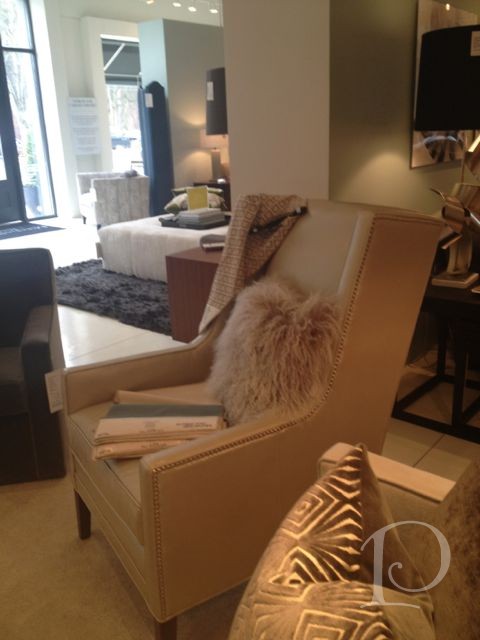 Of course fabrics too!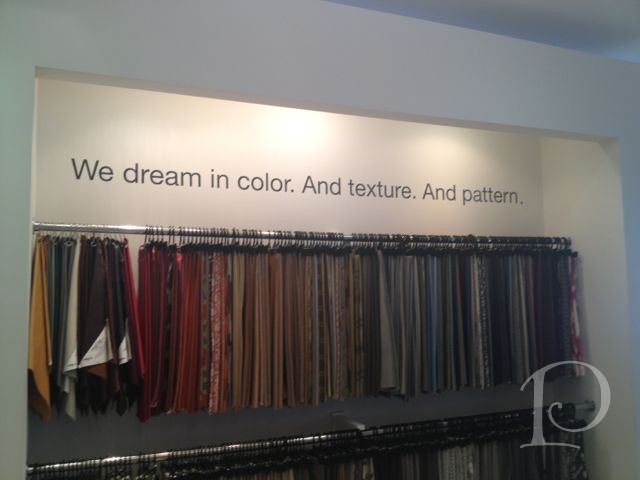 Back at Tina's home, the room was painted.  A few weeks later, we were ready to install and 'Blitz' the room to complete the project.
Remember the wing chair? It is perfect in this spot.  Covered in a  pearlescent leather, it is so stunning yet so comfortable.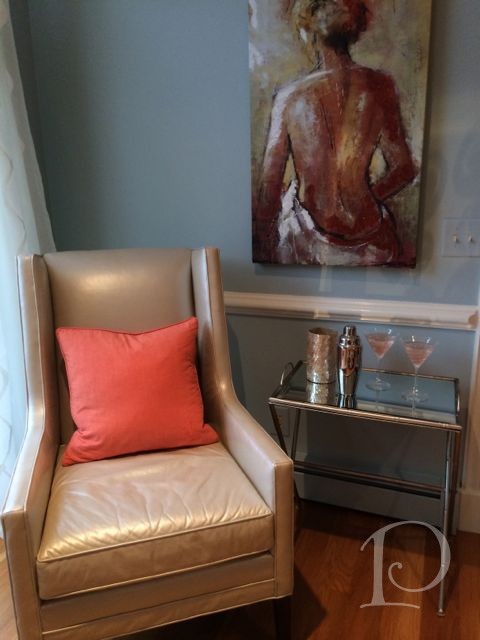 And this gorgeous console? Perfect for storage of all kinds.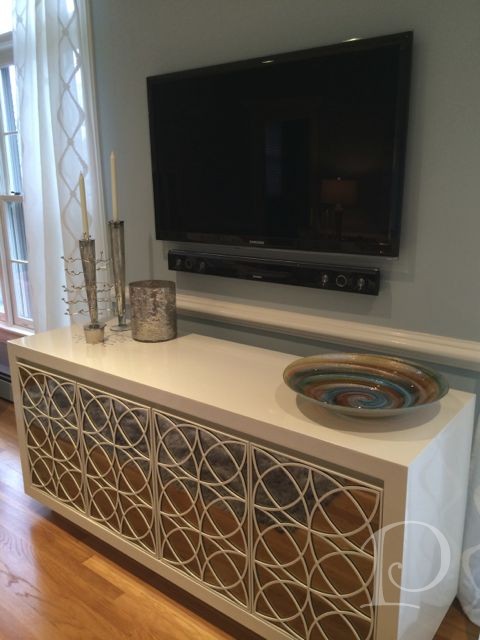 This is not a huge room, but the moderately sized MGBW sectional fits so well.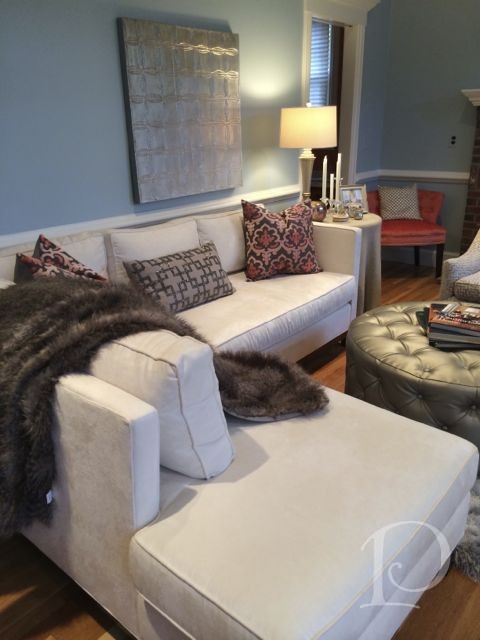 The accessories add a touch of romance and sparkle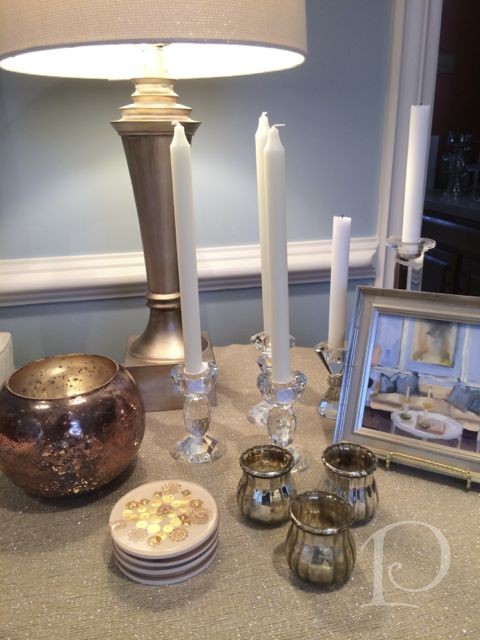 I love mixing new purchases with  pieces the client already owns.  The warm coral color on the chair adds pop and dimension to this space.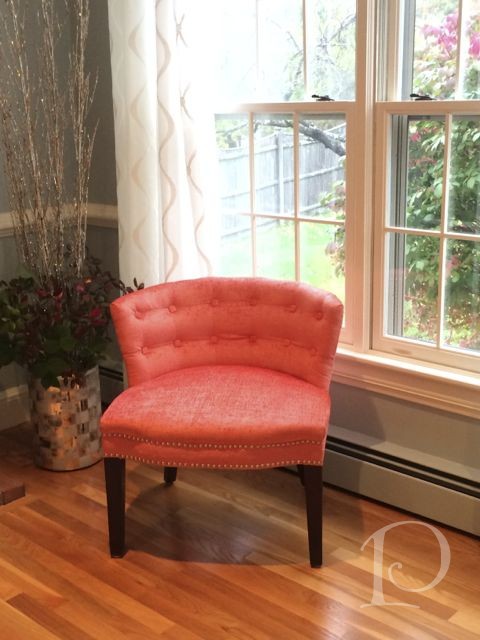 Glitz and Glamour have partnered to create a perfect retreat!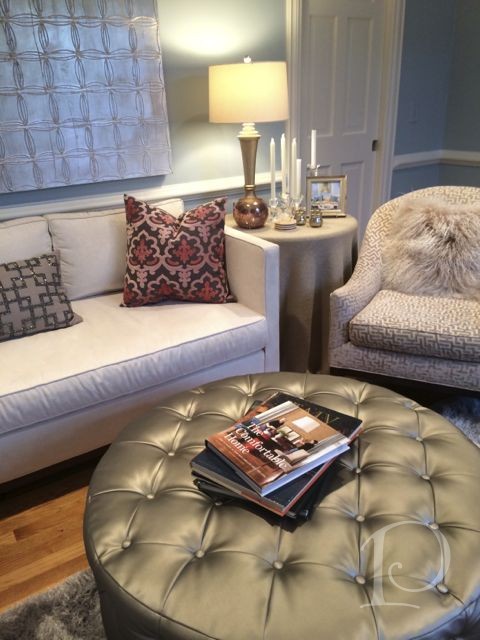 Of course no Mitchell Gold + Bob Williams design is complete without one last detail…
Tina is thrilled with her "new" room and can't wait to show it off…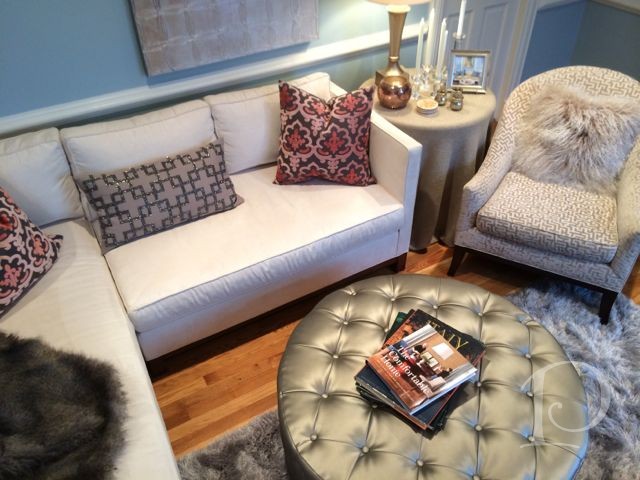 Thank you to everyone at Mitchell Gold + Bob Williams in Natick.  The in-store team was so helpful and knowledgeable and the Showroom is expertly designed to inspire. With this project, it was almost too much fun to call it work!
If you're interested in a Pamela Copeman Design Group Blitz to refresh a room in your home, please contact me (email: pamelaATpamelacopeman.com or 781.773.1192) ~ there's still time before the holidays and I'd love to help!
xo,
Pamela
0
Share this!
Tweet