Mitchell Gold + Bob Williams
Dec 11 2012 · 0 comments · Design Events, Shops & Galleries, Special Events, Vendors ·

0

Mitchell Gold + Bob Williams is a classic modern furniture company offering upholstery, case goods, lighting, carpets and accessories designed to make people feel comfortable.  It is a jewel of a company, forward in thinking and design.  Not only are they responsible for an amazing product line, the company is also involved in community advocacy and supports many grass roots and national non-profit groups.

This week Mitchell Gold+Bob Williams will be re-opening their Boston Showroom at 142 Berkeley Street.  They have just completed a major renovation and dramatically  increased their space with the inclusion of a  lower level that formerly housed a gym!  This new space simply grand and it  allows for even more fabulous displays featuring their furnishings and accessories in vignettes full of imagination and inspiration.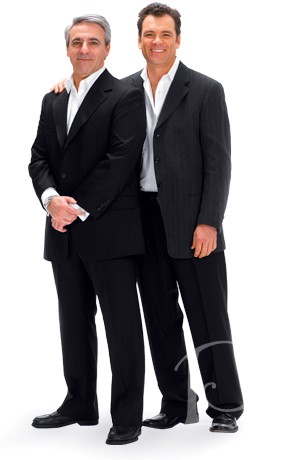 When the company was born in 1989, the idea of comfortable furniture was relatively new.  Highlighting cozy fabrics such as pre-washed denim, khaki, linens and certain velvets, Mitchell Gold + Bob Williams made comfortable highly stylish.  Additionally, the quality and construction of the pieces is outstanding, all at a reasonable price point.
Come take a peek at the new Lower Level in the Boston Flagship Signature Store before the crowds come in…
Sleek yet plush Living Room: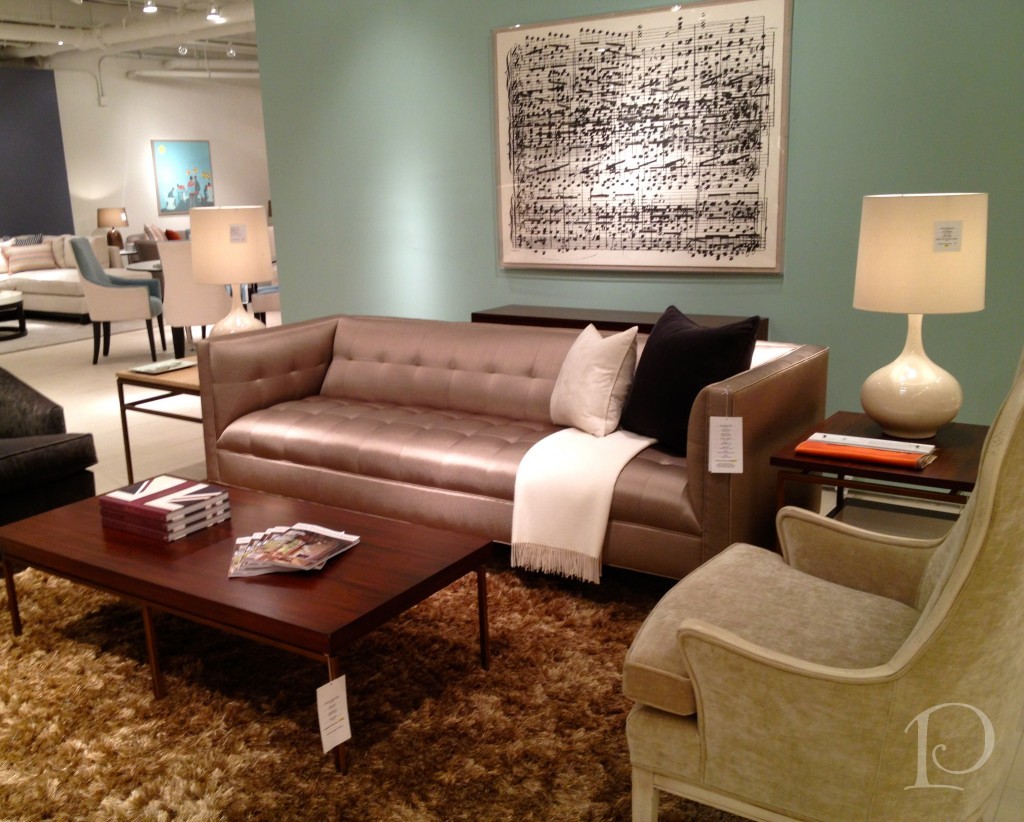 Fab upholstered headboard, note the exposed and painted outer wall: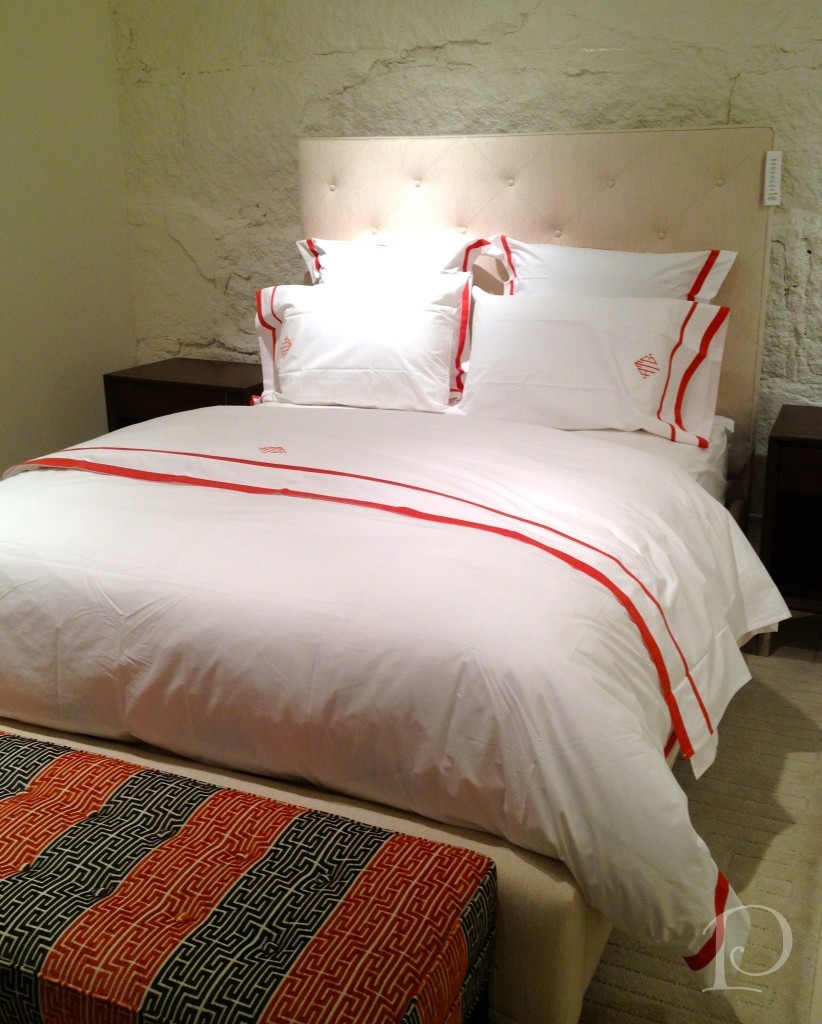 Great example of inviting styling here.   MG+BW displays offer ideas you can take home with you for furniture arrangement and accessory placement and I love the vibrancy and movement the artwork adds to the space.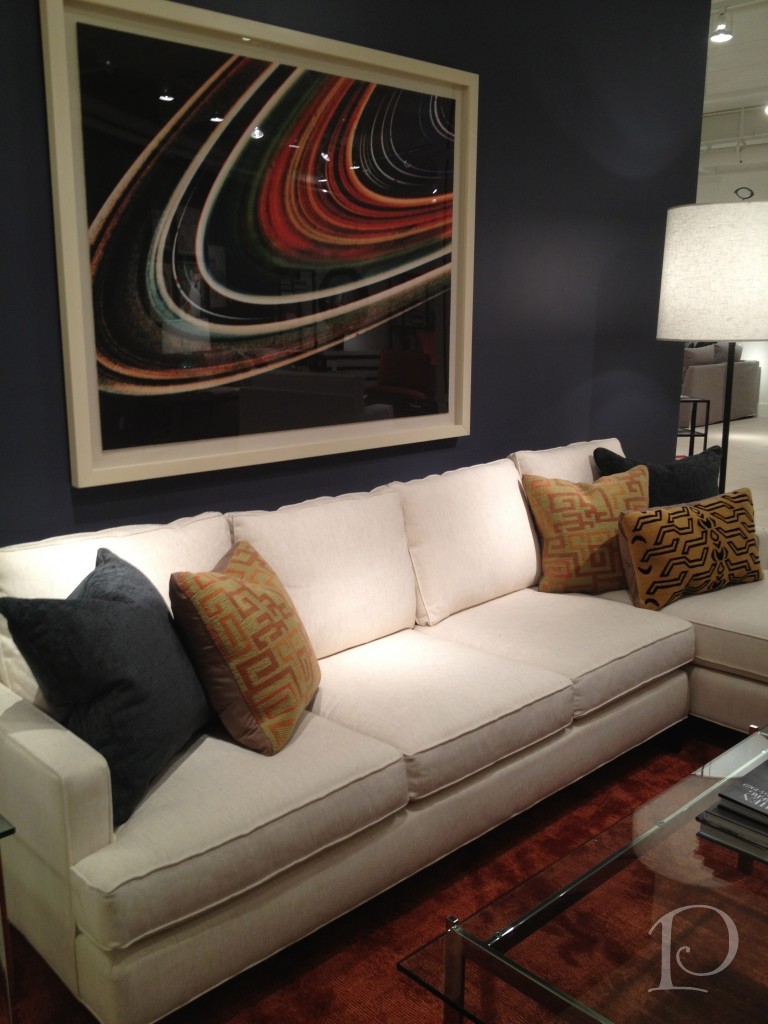 Wonderful, whimsical wall of art here, it brings everything together, don't you think?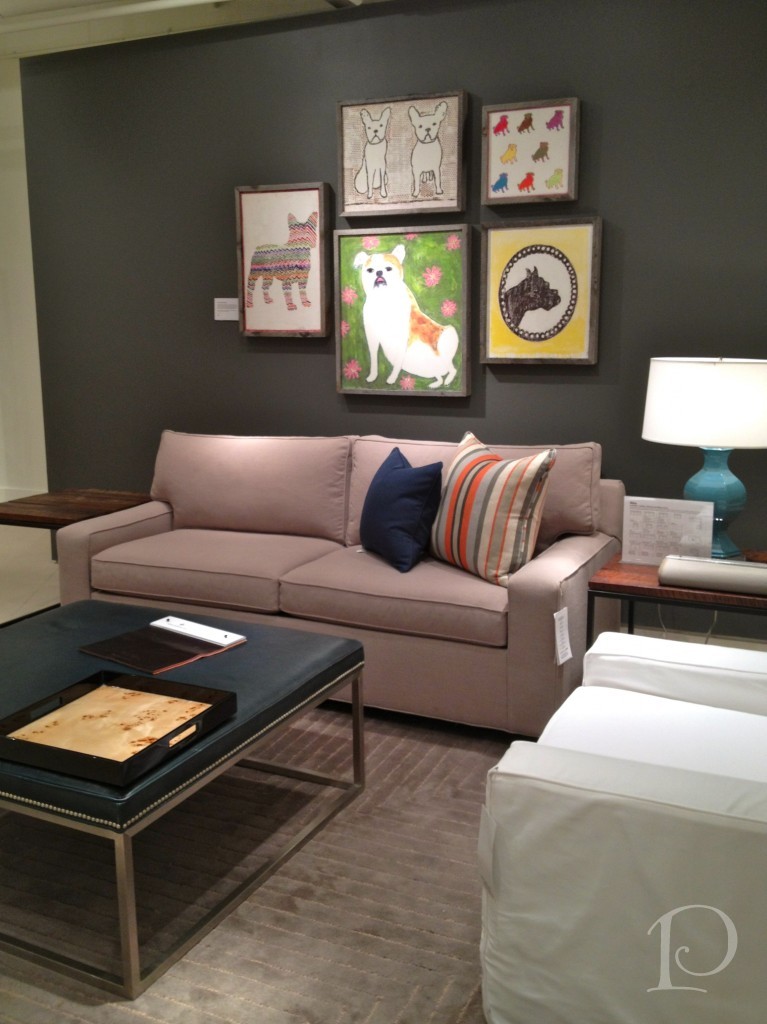 This round Dining Room table is a favorite.  You could also use this piece as a desk or in a Foyer over a colorful carpet.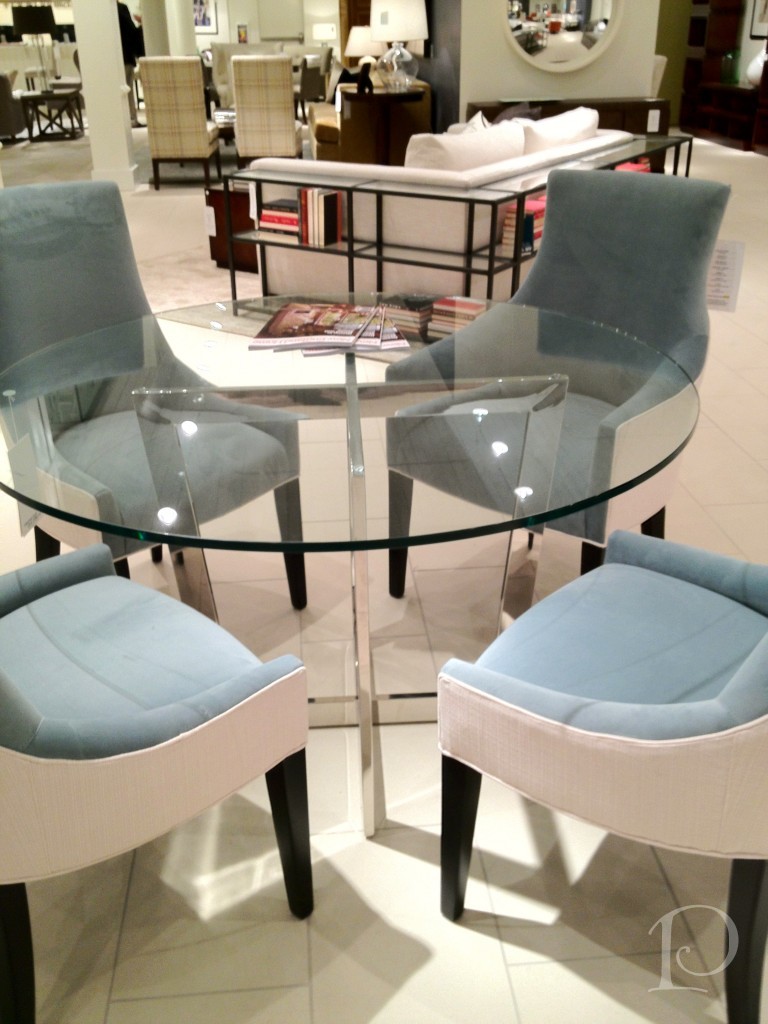 This is a perfect example of how a great display can spark  an idea.  I adore this bookcase and the way it embraces the sofa.  I can envision this concept working well in  soooo many rooms…must have this!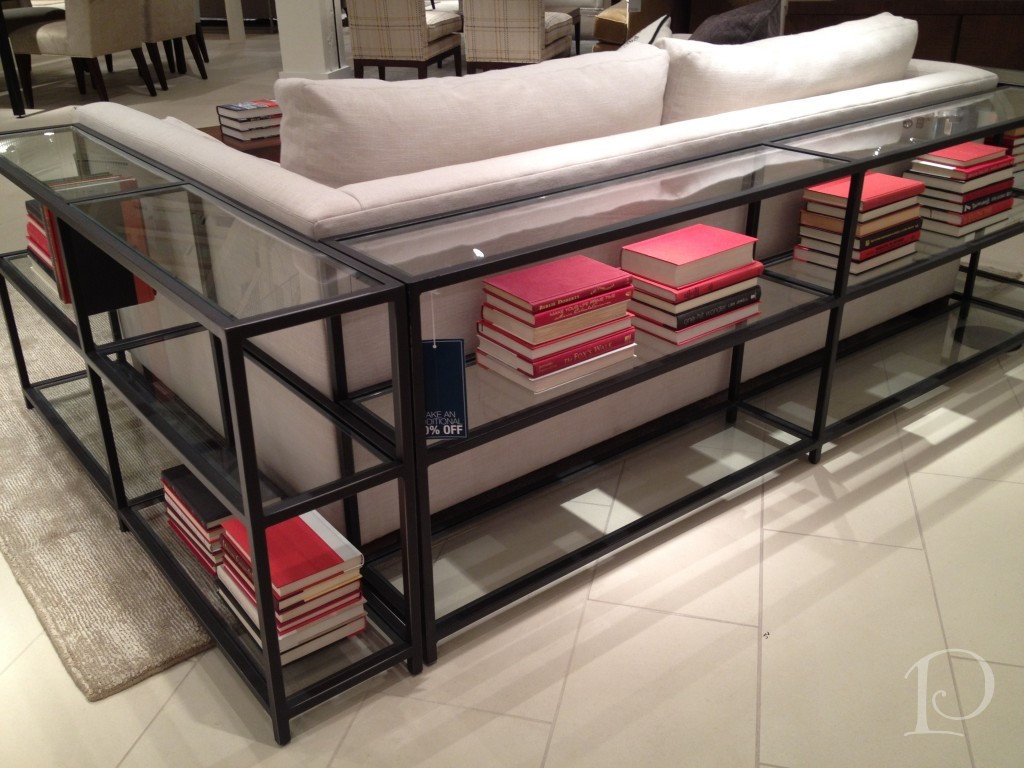 I also just might have to get this pillow as a gift for a new friend who recently moved to Boston ~ I think it would be perf!
It is well documented at this point that my preferred dining table shape is round, I really feel it is best for conversation.  The latest trend in dining seating is combining banquettes  and side chairs and this curved banquette is awesome.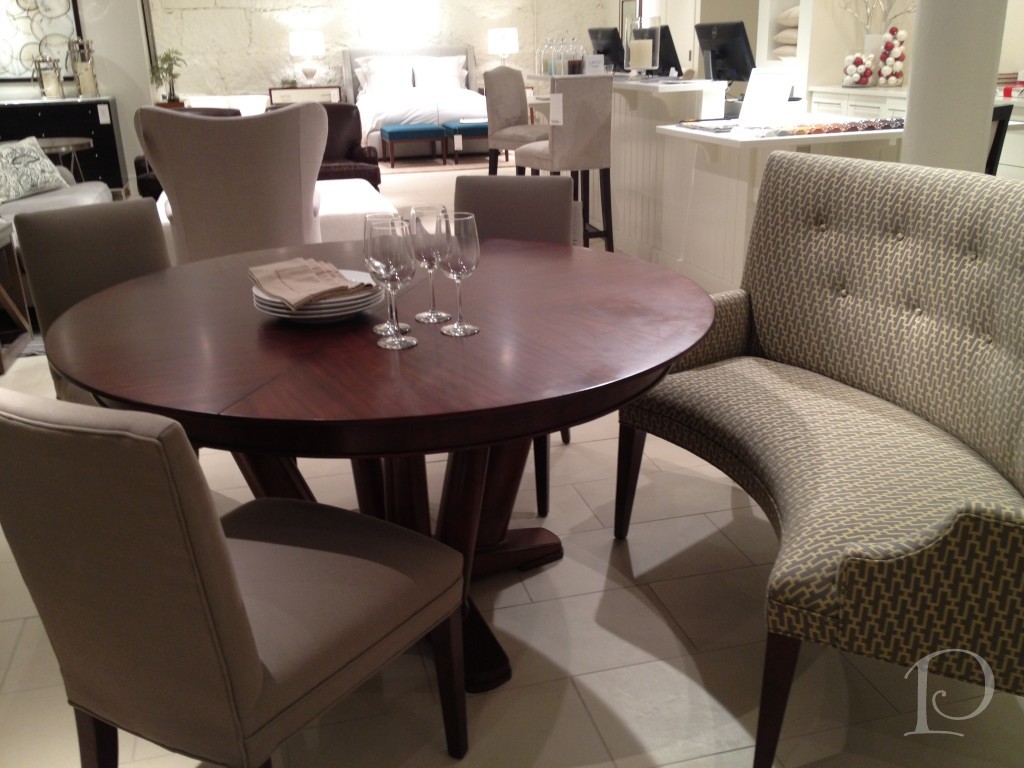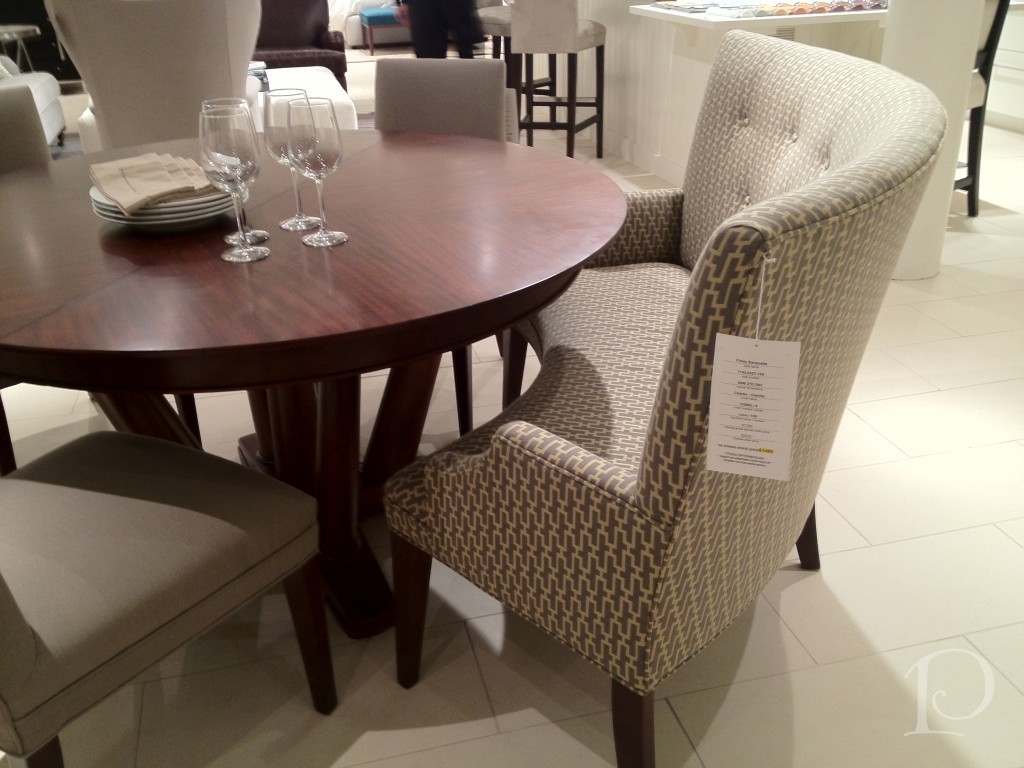 The fretwork on this mirrored console is breathtaking, so posh!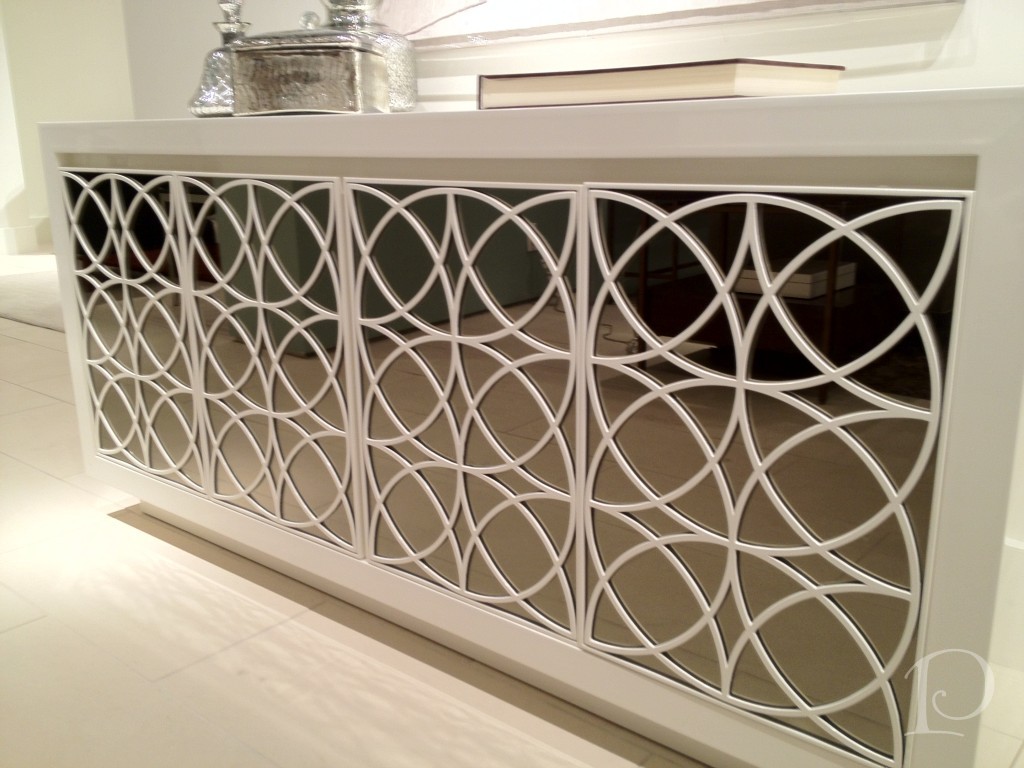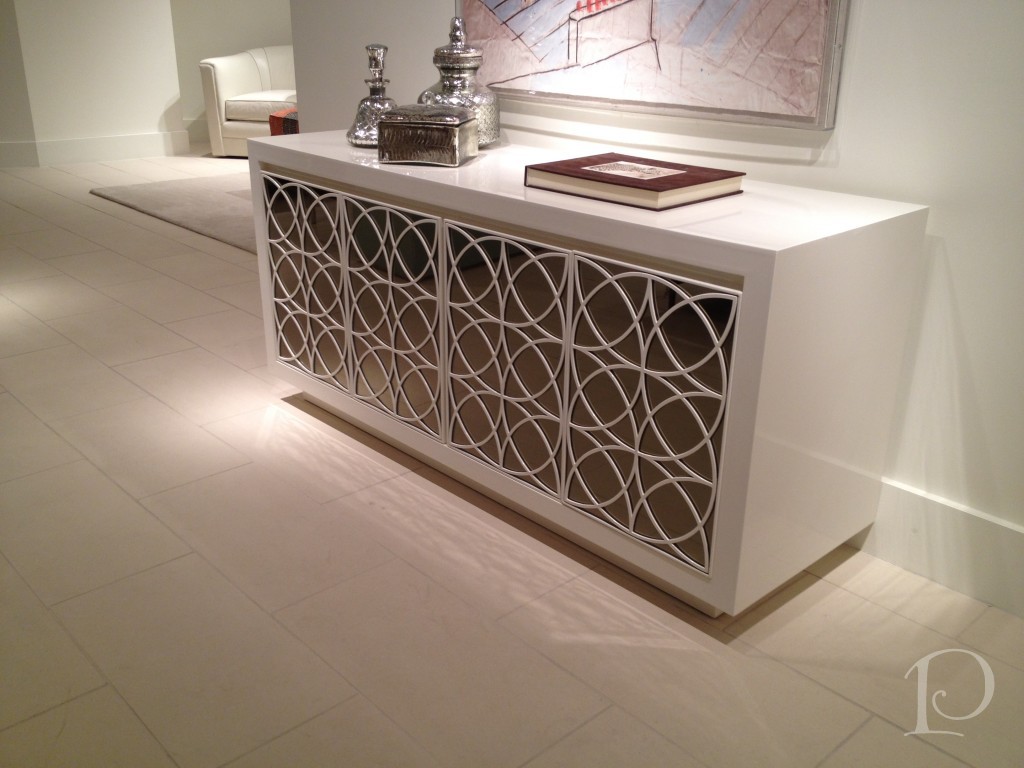 This furniture in this living room vignette is perfectly sized for a pied à terre  and oh so charming…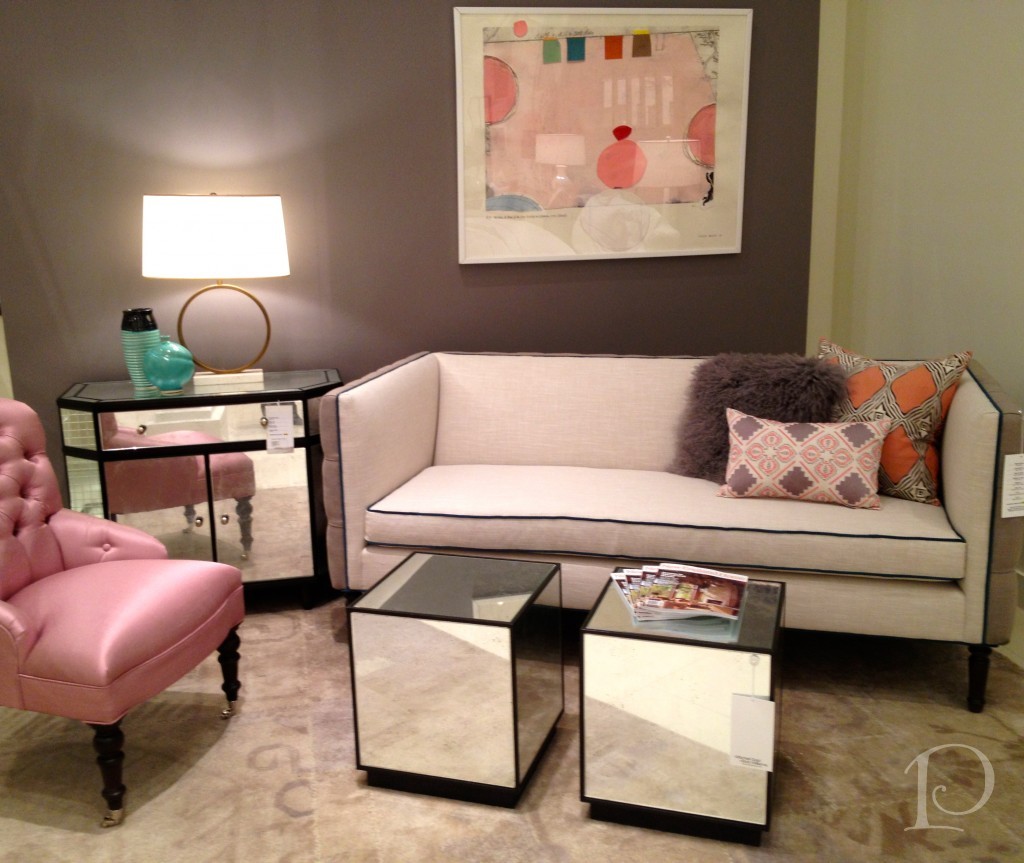 I am absolutely enamored with the new Lower Level at Mitchell Gold + Bob Williams in Boston!  Both Mitchell Gold and Bob Williams will be on hand tomorrow night, 12.12.12, for a celebration of the Grand Opening of their newly expanded space.  I am really looking forward to this event ~ how could I not be when the invitation dress code reads "Dress to be seen" ?!  Now, just what do I WEAR?????
"We look backward to learn. We are unpredictable. We love to laugh. We are in the homes of many famous people. We are in the homes of many more not so famous people. We believe in we.  Not I."
~Mitchell Gold + Bob Williams website
 xo,
Pamela
To receive new blog posts in your inbox, be sure to subscribe via email!  Just click on the link in the right sidebar.
Contact me about Pamela Copeman Design Group services.
To follow me on Pinterest, click here.
To follow Pamela Copeman Design Group on Facebook, click here.
To follow me on Twitter, click here
0
Share this!
Tweet