Best of Posh Palettes: Dream Closet
Apr 10 2014 · 0 comments · Behind the Design, Meet the Team, My Designs, Personal ·

0

This week while I'm in Italy for BlogTour Milan (#BlogTourMilan and@pamelacopeman on Twitter), I'm reposting some of my favorite and most popular posts from the past.  I hope you enjoy!

Life is the room, Success is the door, Distraction is the lock, and Organization is the key.

~Jean-Pierre Ombregt

Recently I found myself in the position to make one of my longtime dreams come true.  As an empty nester with a bit of extra space, it was finally time to create the closet of my dreams:  an accessory closet.

As a lover of all things glam and fabulous, I've been amassing quite a collection of jewelry and accessories over time.  Great costume pieces, bejeweled and patterned shoes along with purses, belts, and hosiery make up my treasure trove.

Previously I had what could best be described as a jumble of jewels, haphazardly organized in trays stacked in dresser drawers and assorted jewelry boxes.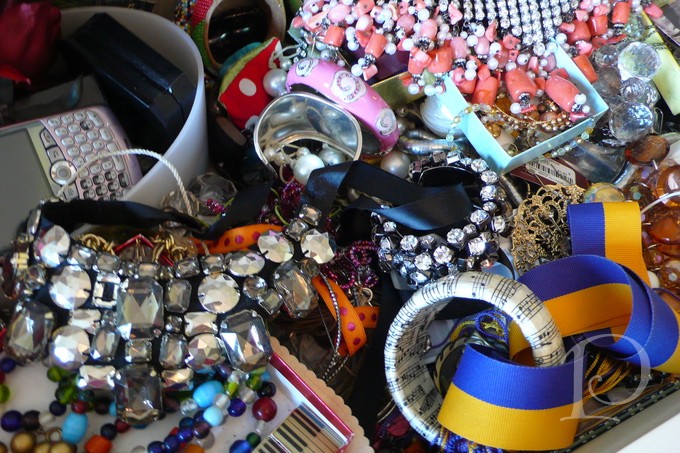 Purses, shoes and other accessories were stored where space allowed, not necessarily the most convenient or accessible location.
Enter my brand new accessory closet.
This is a space customized to my taste and my possessions, just for me.  The first thing I had done was to paint the inside of the closet.  Why settle for builder's white inside your closet when you can make a personal statement.  I chose one of my favorite hues:  Pink Ruffle by Benjamin Moore. The color coordinates perfectly with my pink animal print area rug from Colony Rug Company.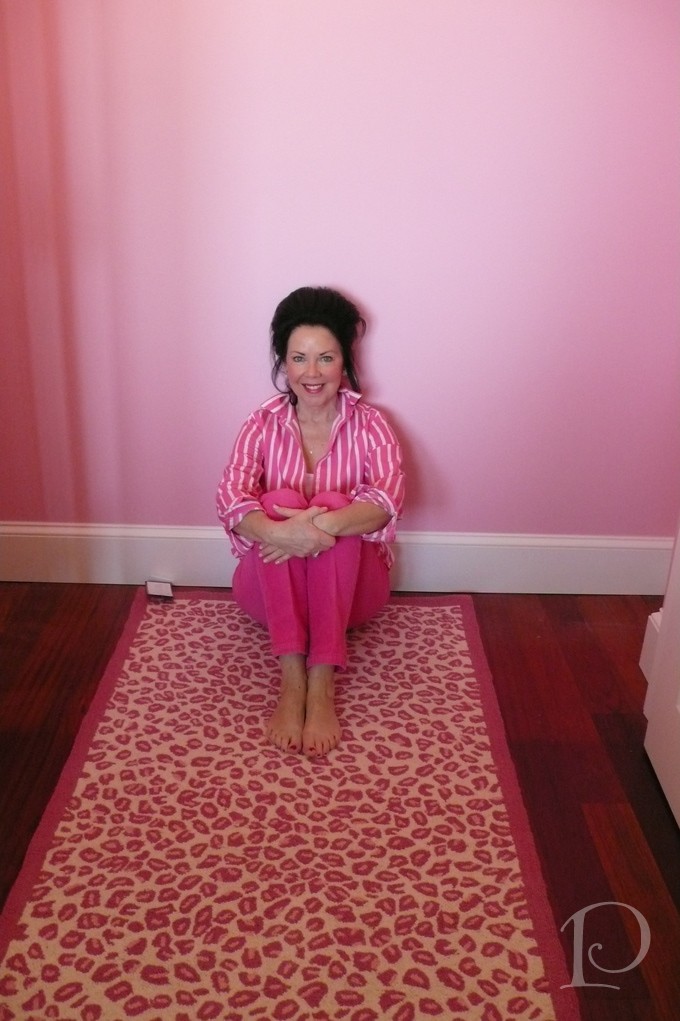 It makes my heart sing whenever I catch a glimpse.
Next it was time for the organizational structure to be installed.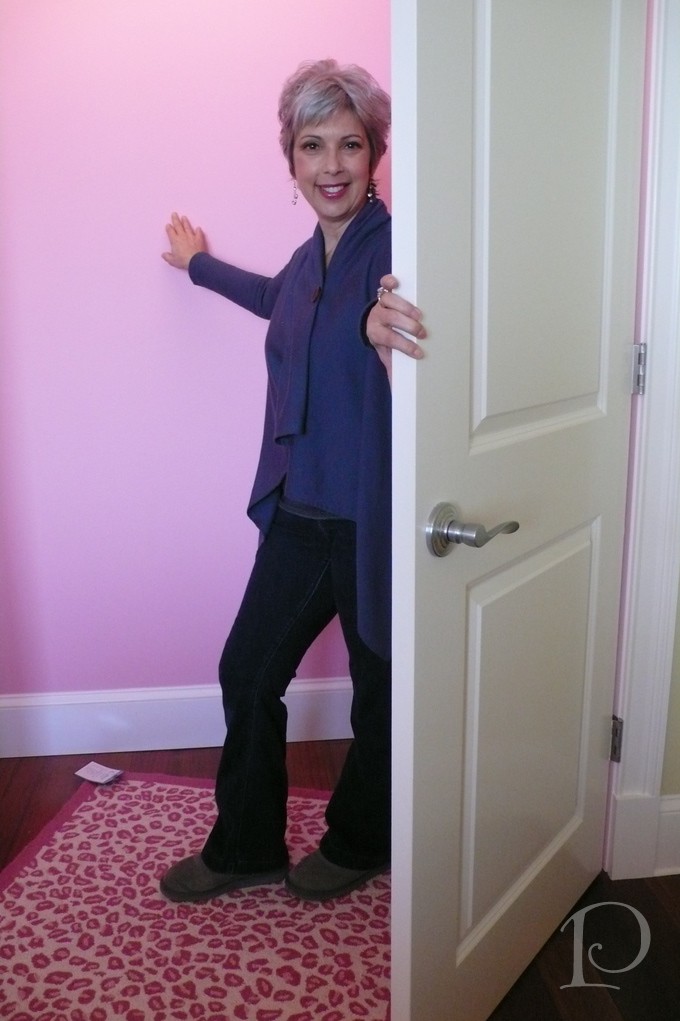 My dear friend and organizer extraordinaire, Tina Ghiz of Aphrotidy,  designed  a customized configuration of ELFA shelves and baskets from The Container Store.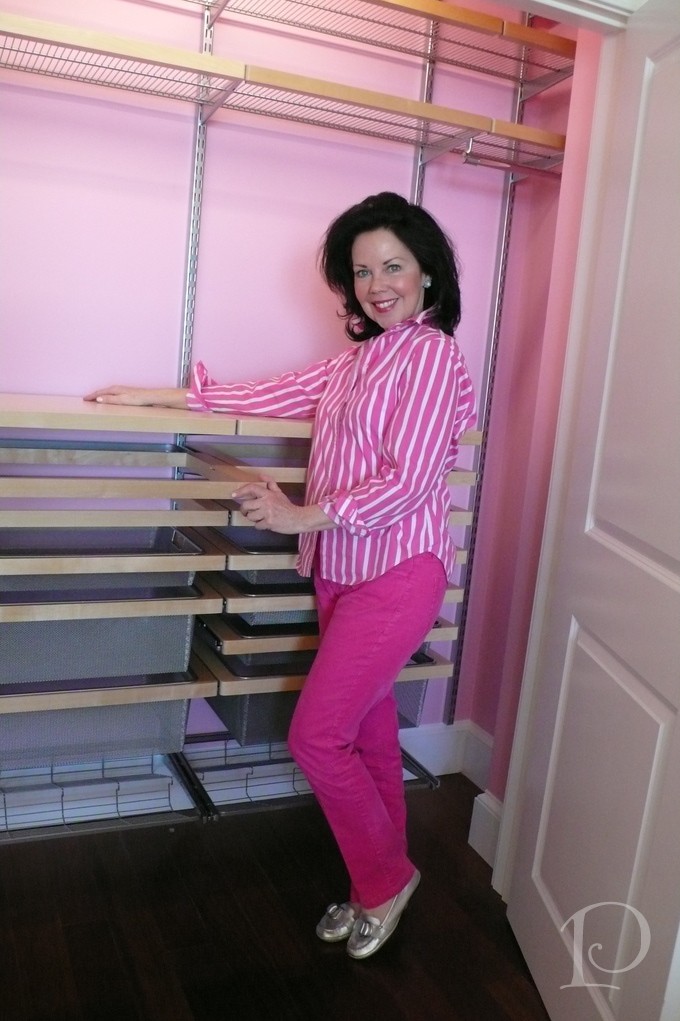 So fab!
Finally, time for the fun to begin:  filling the closet.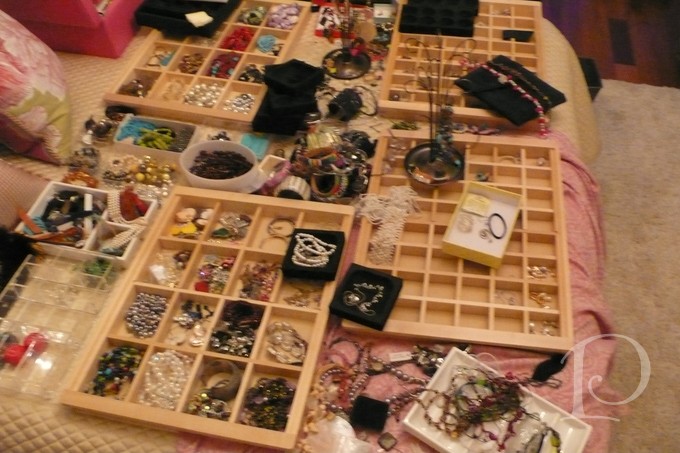 We filled two huge jewelry trays with earrings and necklaces.  They trays slide out so that every inch is visible.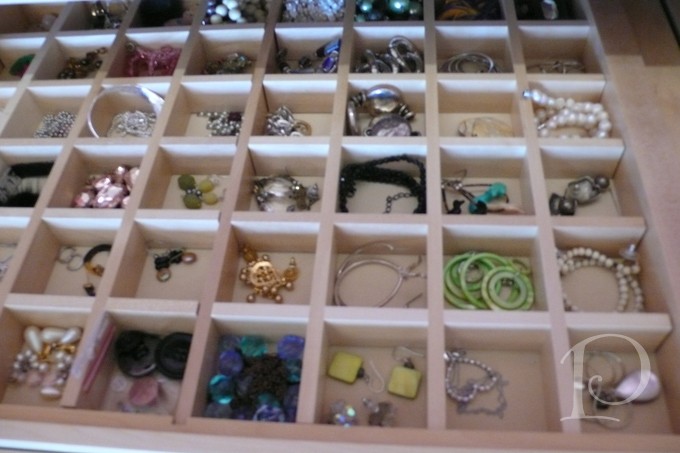 A drawer for evening bags?  Yes, please.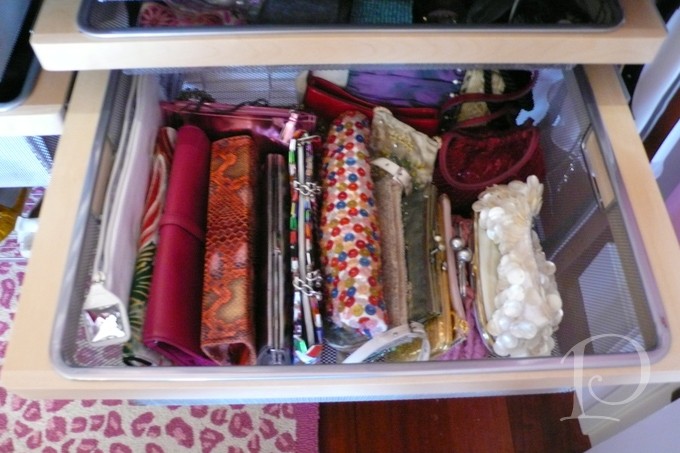 Is it strange to buy earrings for your closet?  Not when you have a collection of color specific earring trees in your closet!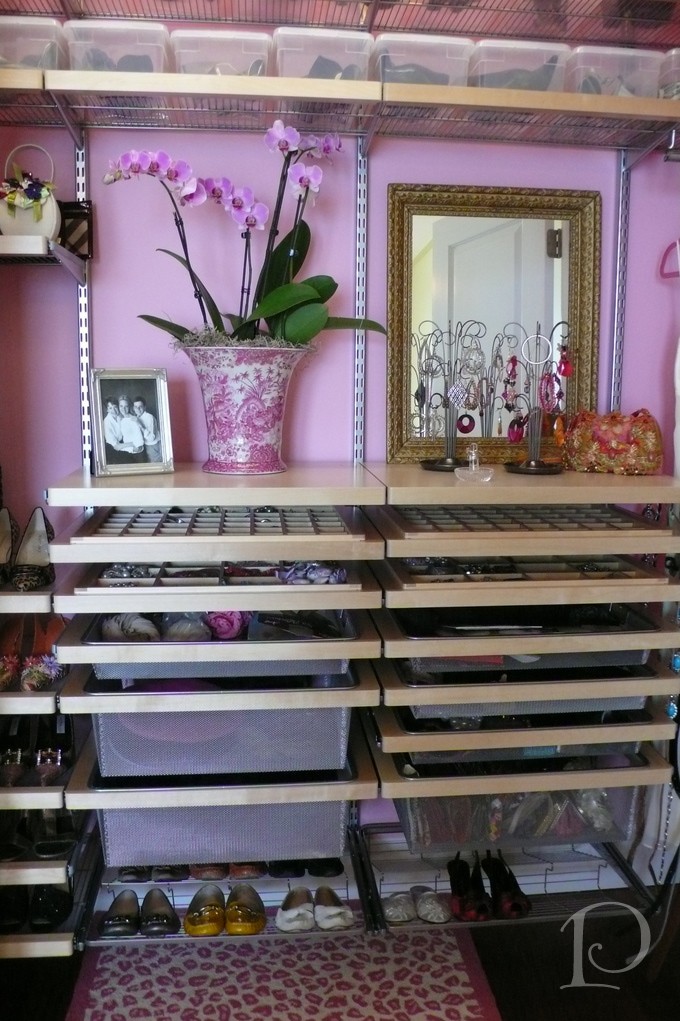 I love my new closet. Whenever I open the doors I can't help but smile.  Instead of a white closet with a single shelf and hanging rod, I have a space that is completely customized and fully functional.
How you arrange, organize and stylize your closet should reflect your needs, your possessions and your taste.  Don't let someone else dictate how you use your space.  Assess, plan and personalize your way to the closet of your dreams!
xo,
Pamela
0
Share this!
Tweet